The Stamford Museum & Nature Center relies on the enthusiastic commitment of our dedicated volunteers. As both a museum and a nature center we offer varied and exciting opportunities to support our mission.
Join us as we welcome our visitors and help them experience our wonderful world of nature, agriculture, museum exhibitions and art. Work in areas such as animal care, light carpentry, family festivals and other special events, or assist our administrative staff with special projects and office work. We encourage individuals and small groups to experience a fulfilling and rewarding service as a member of the SM&NC volunteer team.
If you would like to volunteer at the SM&NC, please apply online today through our Volgistics volunteer application.
For more information, contact Gigi Lombardi, Special Events & Community Engagement Manager, at 203.977.6530 or glombardi@stamfordmuseum.org.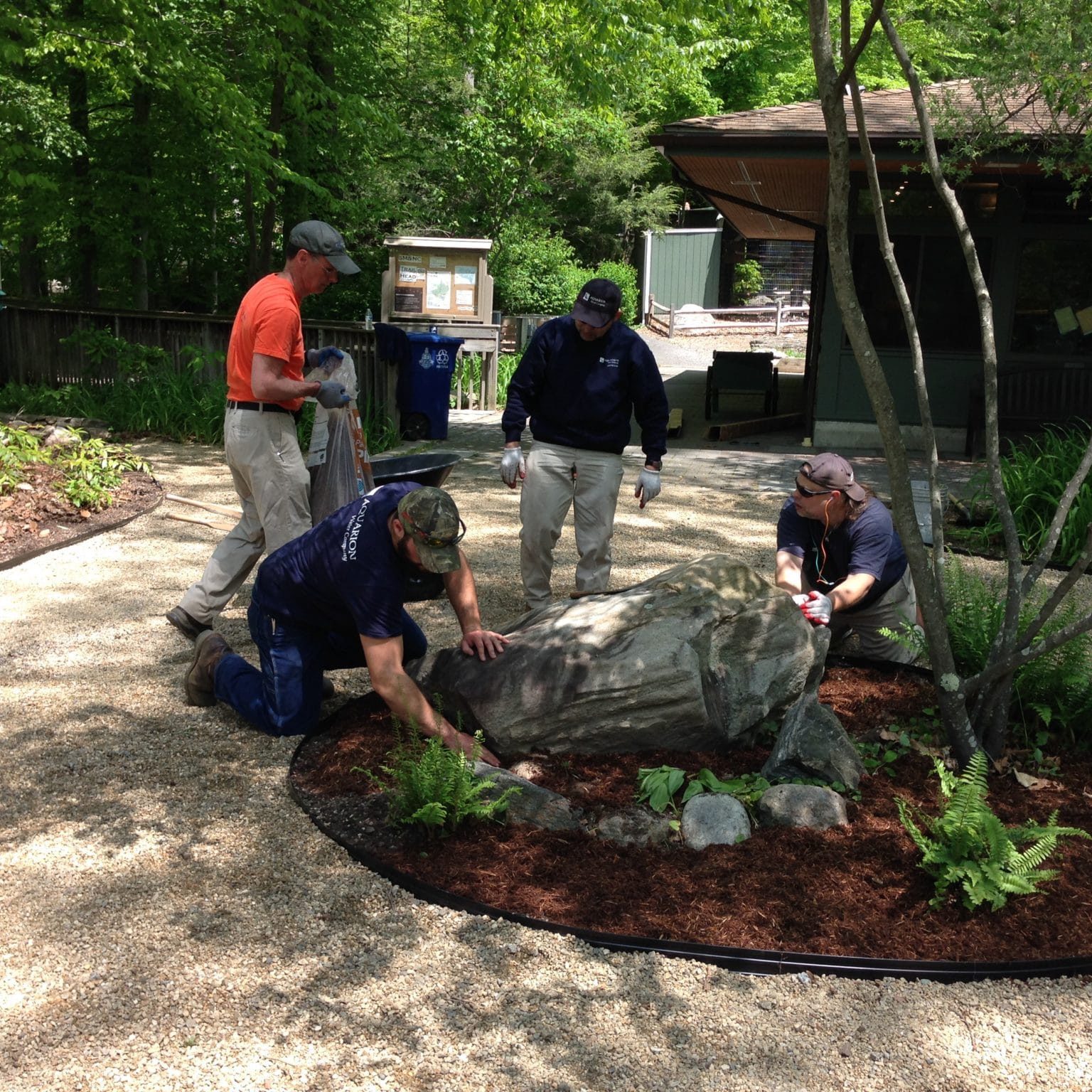 Volunteer at SM&NC Events
We sincerely appreciate volunteer support at our events and fests. To sign up for a volunteer shift or role at an upcoming event, click on the event below. We're grateful for your help!
Currently Seeking:
Volunteers to
Assist with our Game Zone
Hand out giveaways to guests
Supervise our special attractions
Help with Children's Crafts
If eligible, assist Farm staff
Admissions
Learn more about our First County Bank Maple Sugar Fest Sundays here.
*New volunteers, please register here prior to signing up for a volunteer shift.
Corporate Volunteer Events
The Stamford Museum & Nature Center is grateful for the continued support of area corporations who make time for their employees to contribute to our work and make a difference in our community.
Corporate volunteer groups participate in activities such as planting trees, creating flower beds and other landscaping projects; painting; installing fences and other small building projects; invasive plant removal; grounds clean up, and more.
SM&NC requests a donation from every corporation for participation in our volunteer program. Funds not only provide necessary supplies and tools for each event, but also cover the costs associated with SM&NC staff to plan, host and facilitate any on-site volunteer activity.
Please contact us at least two months in advance of the date you'd like to schedule your on-site volunteer event.
If you are interested in volunteering as a group, organization, or company, please contact Julie Siciliano, Membership & Outreach Manager, at 203.977.6533 or jsiciliano@stamfordmuseum.org.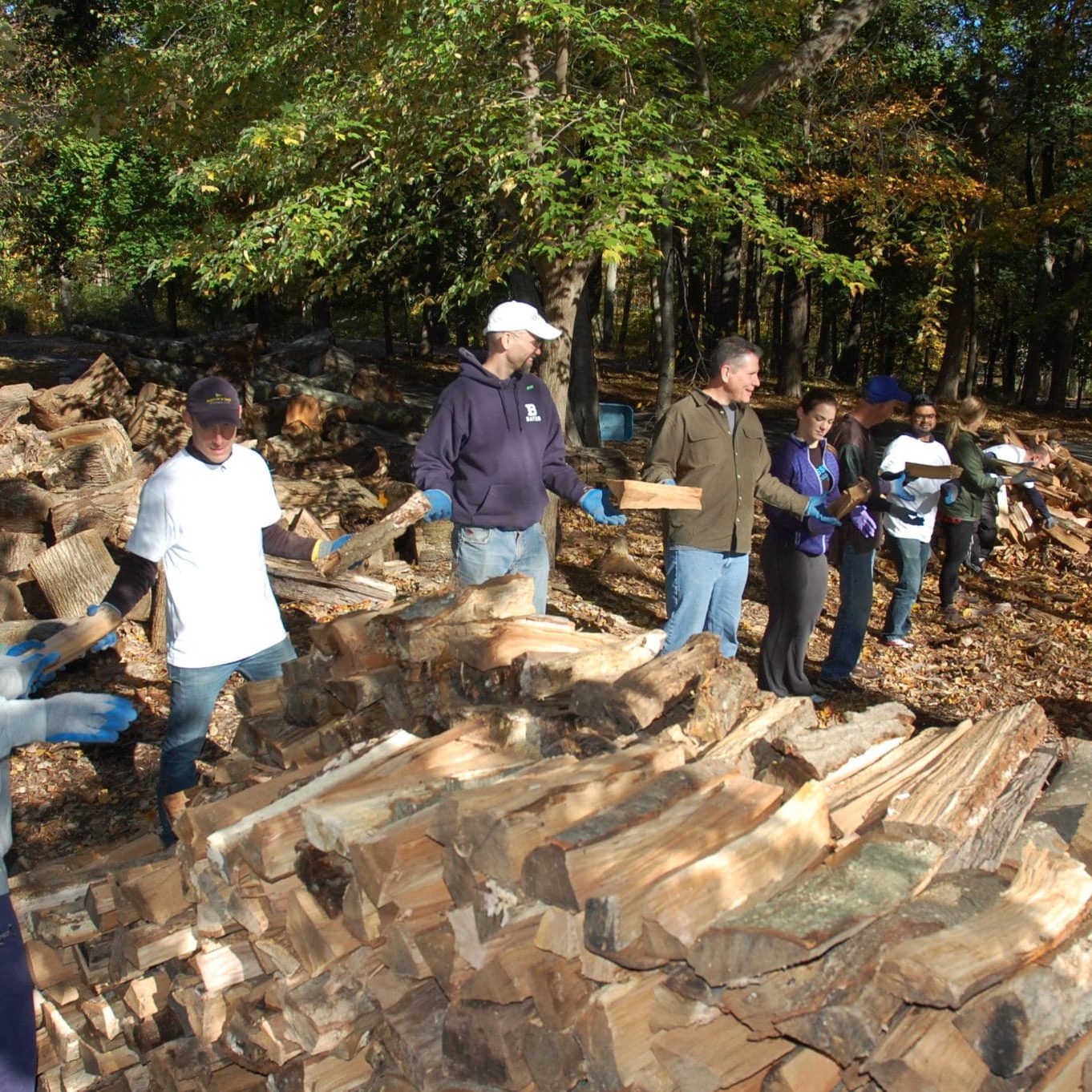 Education & Animal Care
Internships are available for college and graduate level students during the spring, summer and fall semesters in the areas of environmental education, media relations and marketing, and farm/large animal care.
Internships are generally 10 — 20 hours per week for 8 weeks and are unpaid, but college credit may be arranged.
If you are interested in working on the farm or with exotic animals, and you are 11-14 years old, you must complete an orientation class before volunteering at Heckscher Farm (Farm Animals) or Heckscher Wild (Exotic animals; reptiles, amphibians, mammals, and invertebrates). Sign-up for orientation classes can be found here.
If you are a student looking to intern with us, please contact Lisa Monachelli, Director of Education at 203.977.6568 or lmonachelli@stamfordmuseum.org.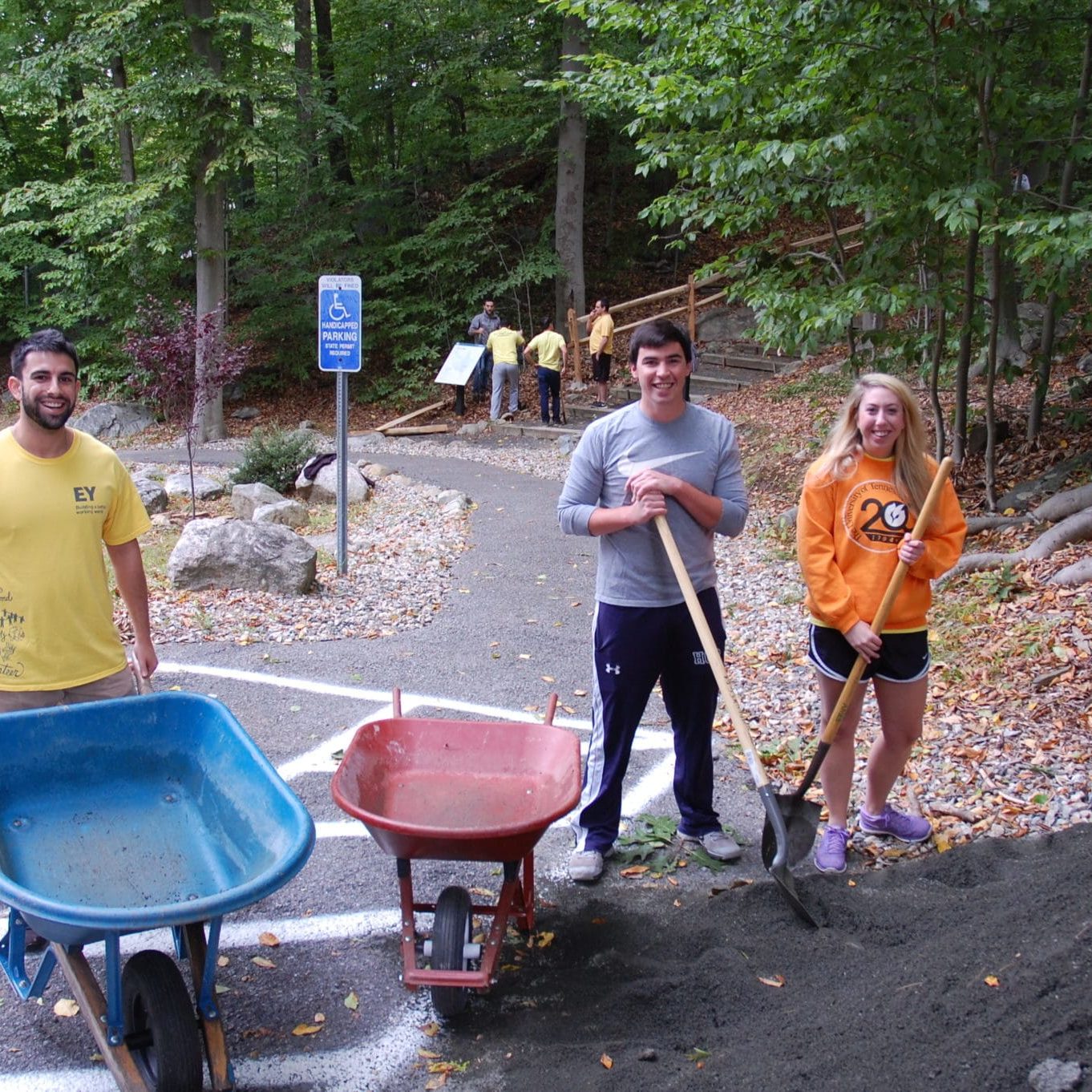 Green Girls Internships
The Stamford Museum & Nature Center is hiring 4 interns for Summer 2022 as a part of our Green Girls training program from July 5 through August 4, 2022. This is a grant-funded program and due to the nature of the grant only students who identify as female are eligible. Students ages 14-17 who love the environment and want to make a difference are encouraged to apply. Learn more...
Festivals & Special Events
We encourage High School students and adults to participate in many of SM&NC's festivals and special events.
Volunteers will be asked to perform specific tasks needed to help with set-up, festival assignments, break-down, and other tasks. These efforts play a crucial role in the success of our events.
SM&NC also offers "project days" dedicated to maintaining our grounds and buildings. Volunteer efforts help to enhance public awareness of our mission and connect people to nature and its surroundings
If you are interested in volunteering individually, please contact Stephanie Smith, Facility Use & Special Events Assistant, at 203.977.6523 or ssmith@stamfordmuseum.org.