Career Pathways for Nature-Based Educators
By: Alyson Morris, CJB Network — Mar 01, 2021

Nature centers are a great place for environmental educators to build a career.
Often located on preserves, nature centers connect people to the natural world by erasing the walls of the traditional classroom.
Educators at these organizations develop and use innovative, hands-on, methods to enhance the public's understanding of local ecosystems and foster responsible stewardship of nature. Students have the opportunity to engage with the natural environment and witness science in action.
Think visitor centers, guided interpretive tours, museums and exhibits, as well as structured programs, camps and classes for all ages.
If you are interested in seeing where nature center jobs can take you, continue reading. We review the types of professional roles and educational programs at nature centers to help you understand the possibilities.
Professional Roles: 3 Main Tiers
Roles can be broken down into three tiers, entry level, mid level, and senior level.
NOTE: Many organizations offer volunteer and internship experiences for students and other people just starting out in the field. While these opportunities can help you become a more competitive applicant, they are not always economically feasible.
Entry Level:
Entry-level roles are where you will typically start out since they require little to no prior paid work experience. Often seasonal or part time, these jobs are a great way for you to gain teaching experience and become familiar with environmental curriculums. These positions can help you get your foot in the door since many organizations hire from within.
The specific tasks and responsibilities of these roles vary depending on the organization and the program focus.
Assistant Teacher – In this role, you might serve as a teacher's aid, substitute teacher or on-call teacher for school field trips.
Camp Counselor – As a counselor you will implement environmental education curriculum during camp, coordinate activities, guide campers, manage group dynamics, and ensure safety protocols.
Seasonal Educator – In this instructor role, you teach – and sometimes design – lesson plans while adapting content to a wide variety of different learners and age groups.
Naturalist – As a naturalist you provide environmental interpretive services which can include guided walks for the visiting public.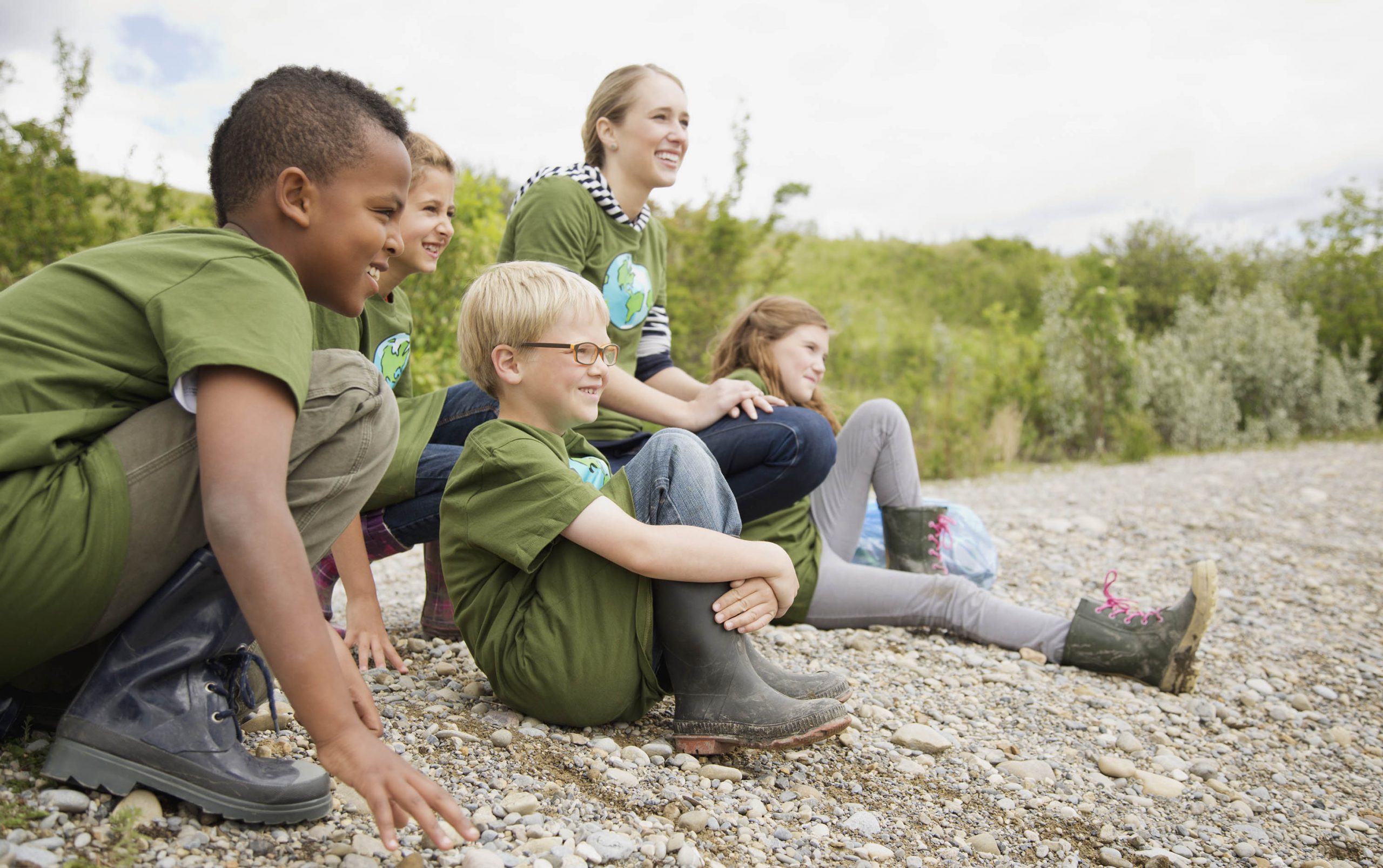 Mid Level:
Environmental educators in mid-level positions take on more responsibility. These positions however also require more experience – you will likely need a few years (or seasons) in an entry-level role under your belt before landing your first mid-level job. The good news is that mid-level jobs are more likely to be permanent positions as opposed to seasonal or temporary work. They also are more likely to pay a salary with benefits.
Environmental Education Coordinator – As a coordinator, it is your responsibility to ensure smooth daily operations at the center. This generally includes exhibits, presentations and onsite education programs. You could be involved in the strategic interpretive planning for the center's exhibits, educational spaces and programs.
Outdoor Education Instructor – As an instructor it's your job to implement curriculum. You help develop and deliver programming. Work includes long-range planning and daily nature education activities. As an experienced instructor, you may supervise educational assistants.
Assistant Education Director – As an assistant director you are directly involved with planning, organizing and implementing curriculum and operations. You may recruit, interview, and make hiring recommendations for staff and volunteers.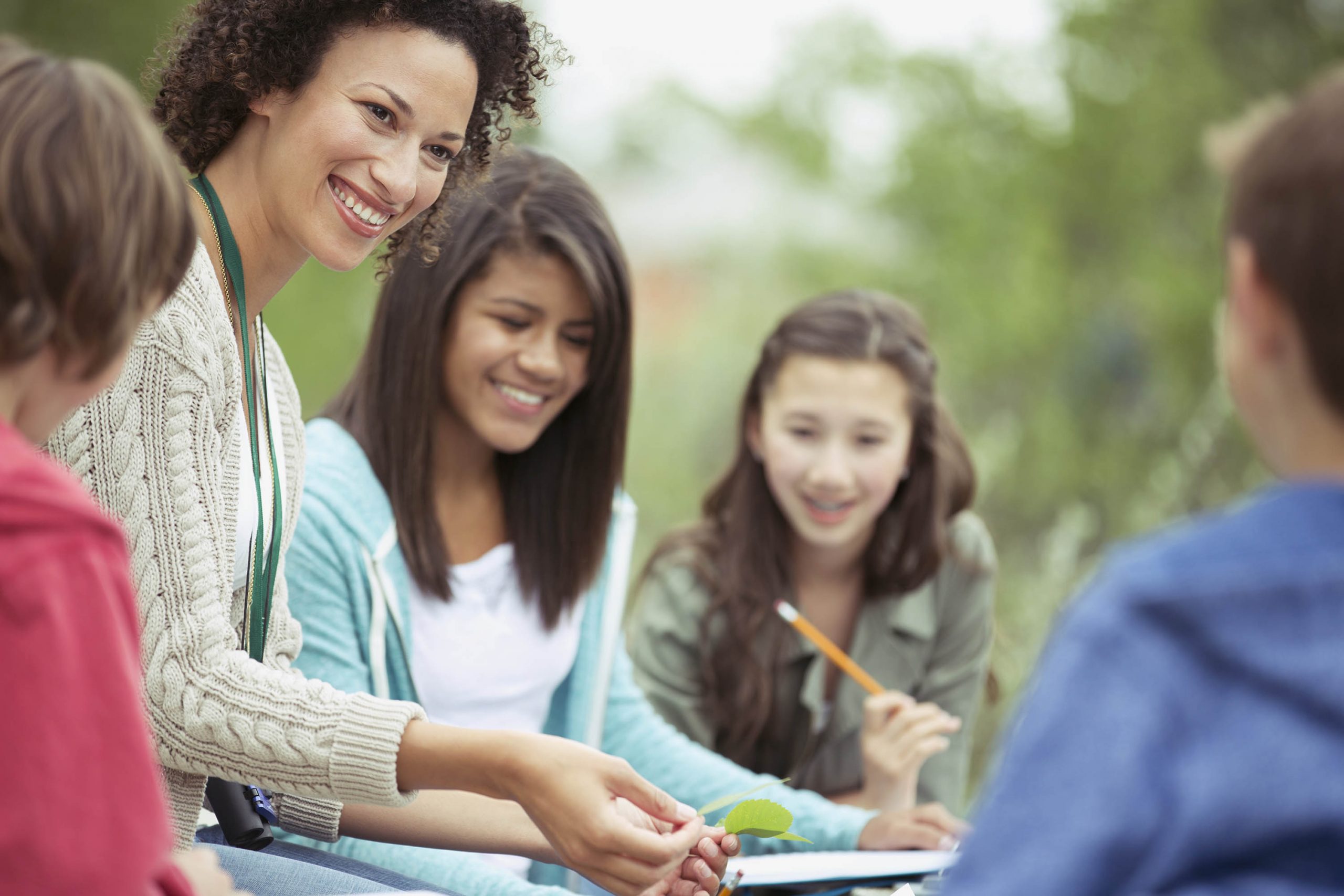 Senior Level:
To reach the senior level you will likely need several years of experience in a mid-level position, strong leadership skills and a good familiarity with operations. A graduate degree in environmental education or a related field might be needed in some cases.
Director of Education – As the director, you are directly responsible for the management of education programs. You oversee staff and programming, including curriculum development. Additionally, you help create and implement strategic business plans that set the future course for programs.
Program Types
Nature centers can offer a wide variety of programs and learning experiences. Similarly, jobs in environmental education can vary widely depending on the type of program
Below we list some common program types. As examples, we also feature some organizations that offer these types of programs
School-Based Programs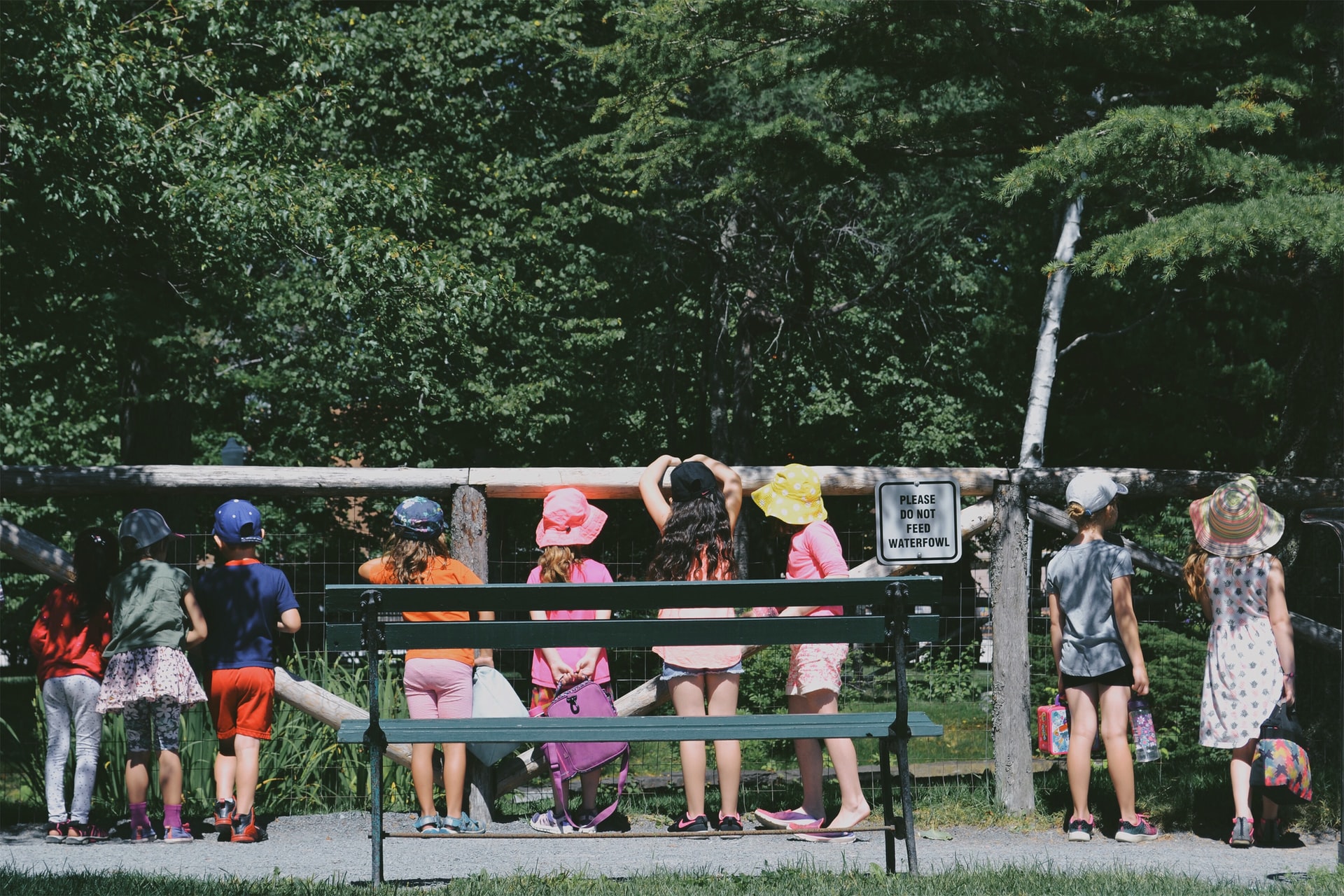 Many nature centers host field trips on-site and offer to bring their programs to schools. The Environmental Volunteers organization located in Palo Alto, California offers hundreds of programs for school groups. Sprout Up is one unique program that trains college students as instructors to deliver environmental science programs for 1st and 2nd graders. The lessons and activities teach children and their families about the role they can play in protecting the environment and instill a sense of stewardship.
"We are inspiring a love of science and nature not just because it's the right thing to do but because we really need the next generation to protect the conservation investments that we've made not only here locally but around the world. This is the moment when we can help steer kids in that right direction for the long term."– Elliott Wright Executive Director, Environmental Volunteers
Preschool Programs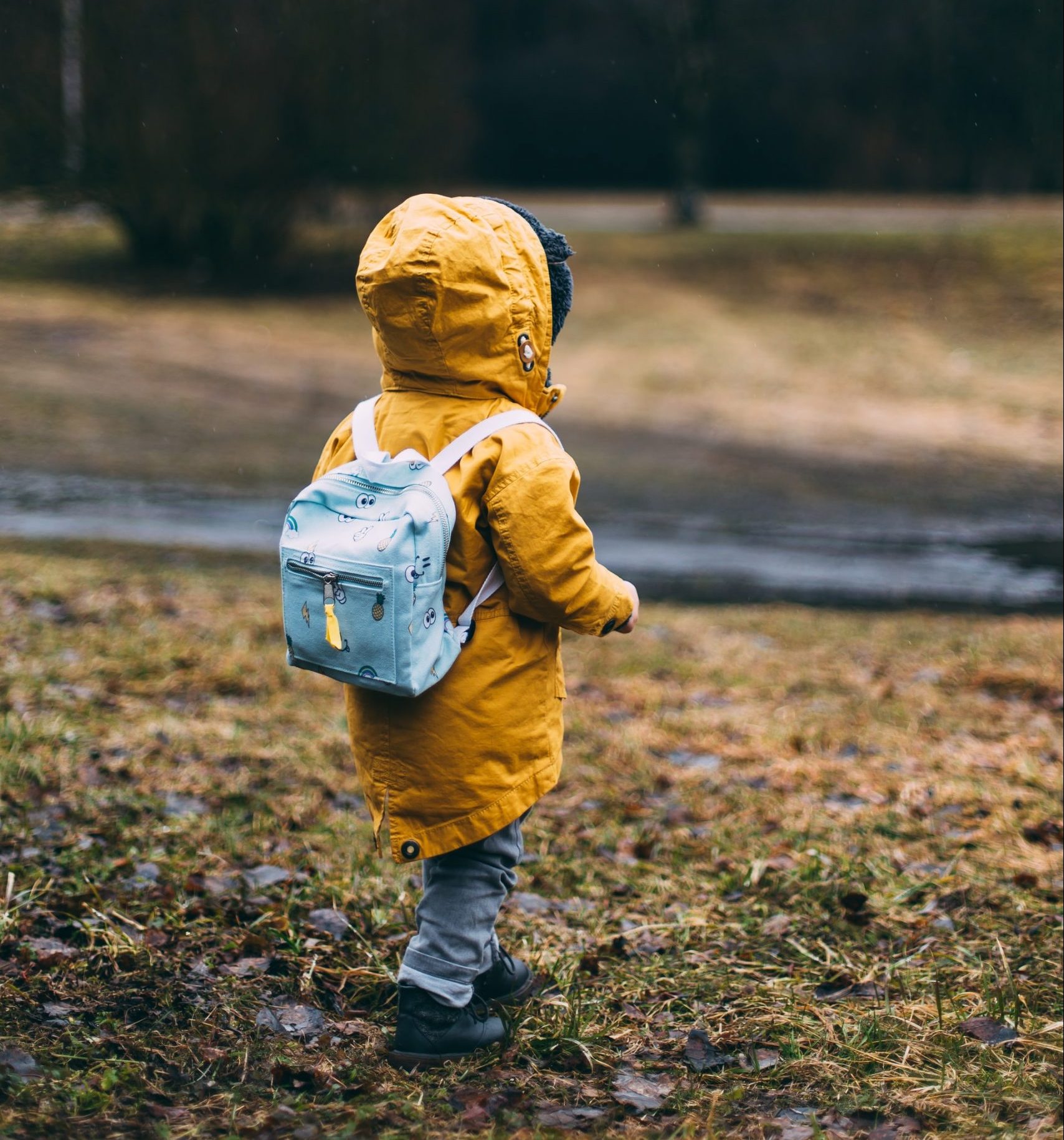 Some nature center programs cater to younger children. The Hartley Nature Preschool at the Hartley Nature Center in Duluth, Minnesota is one example. The preschool teachers engage children at a young age and inspire life-long connections to nature. Instructors lead kids, ages 3 to 5, outside every day (in safe weather) to learn through play and exploration.
"HNP is changing the world for the next generation, one preschooler at a time and we are so thankful our kids have had the opportunity to be shaped by such an amazing program with exceptional teachers."
–2018-19 Preschool Parent, Hartley Nature Preschool
Summer Camps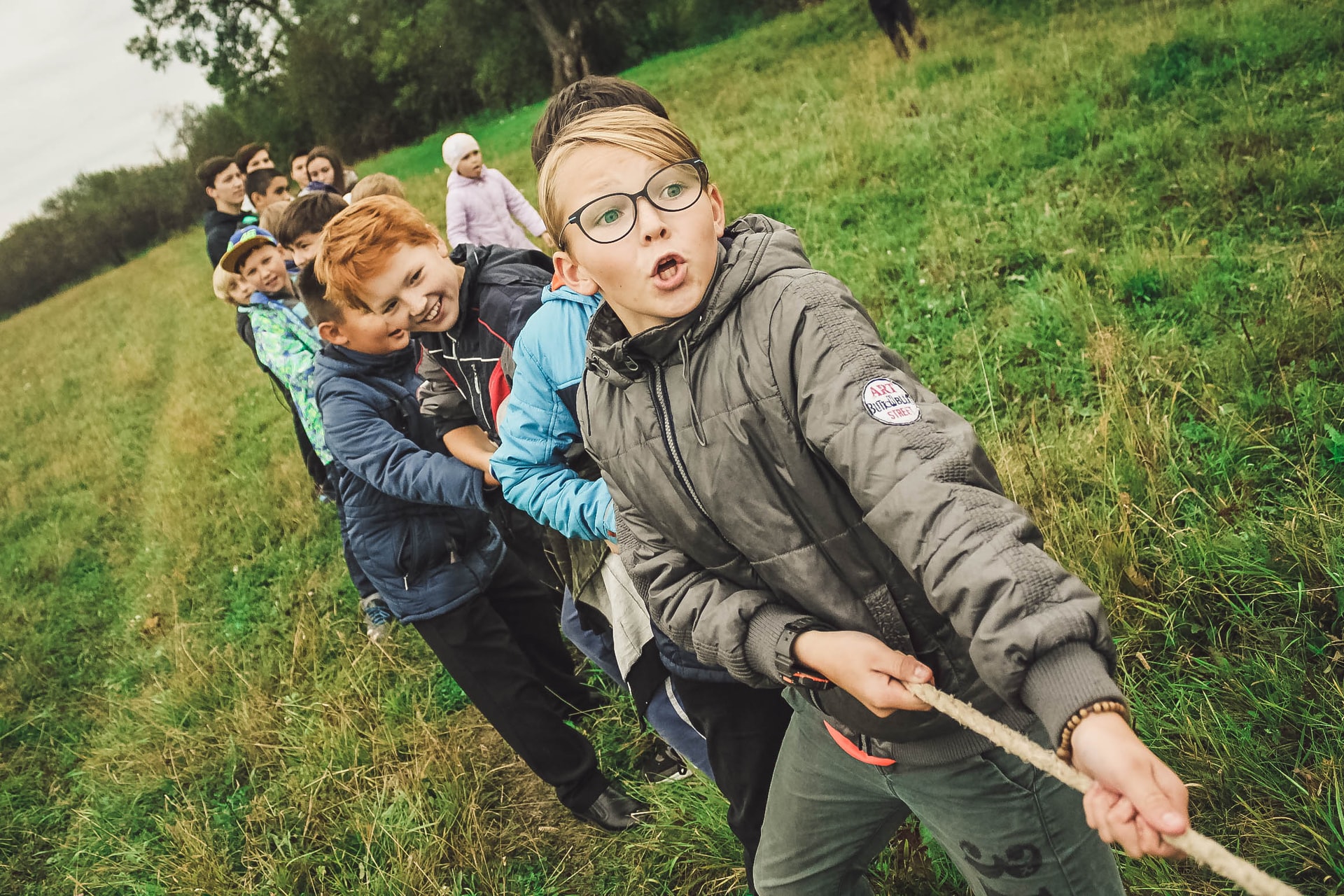 During the summer, nature centers offer environment-themed camps for children. For example, Woodcock Nature Center in Wilton, Connecticut offers multiple summer camp programs. They hire experienced environmental educators to guide hikes and canoeing, engage in nature-based crafts and teach wilderness skills and conservation concepts.
"It's incredibly rewarding to work with kids in the outdoors. They not only enjoy socializing with each other but also exploring, playing, building, and asking questions. In this environment, they often don't even realize they are learning. These experiences can help cultivate a lifelong appreciation of the natural world."
– Sarah Breznen, Director of Education, Woodcock Nature Center
Nature for All
Some programs provide experiences specifically for kids living in urban environments. The Mohonk Preserve in New Paltz, NY offers City Kids on the Ridge which brings children from urban areas into nature. The program focuses on STEAM (science, technology, engineering, arts and math) learning as it relates to environmental conservation.
"I have a responsibility to help improve the environment in my area. We can do better. Nature is a big part of our world. We do not treat it as a big problem but if we keep polluting it, it will be gone."
– Nasah and Amago, Students from City Kids on the Ridge, Mohonk Preserve
Wildlife Education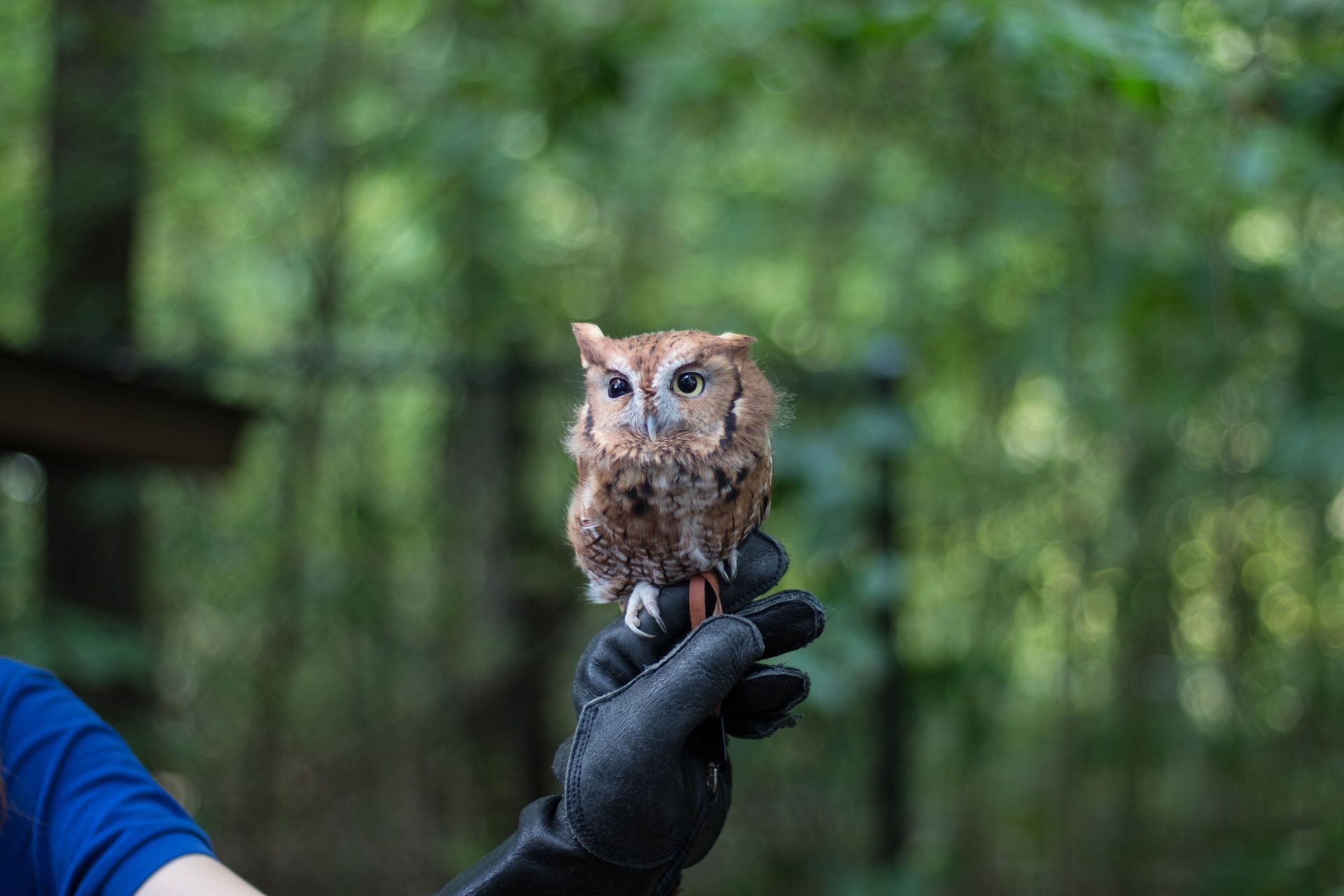 Wildlife education programs give students the opportunity to see animals up close. The Howell Nature Center in Howell, Michigan has a teaching zoo (with both an onsite and mobile option). The center has over 70 permanent native animals that accompany informational presentations for student groups.
"Our programs give kids and community members the opportunity to connect with and become stewards of the natural world in ways they normally may not. We strive to instill a reverence for wildlife and teach people to live in harmony with wildlife. Additionally, we utilize inquiry-based learning to encourage participants to ask their own questions and develop methods to find the answers to their questions." – Laura Butler Director of Wildlife & Education, Howell Nature Center
Individual Learning Experiences
For those with a budding interest in nature, some centers offer individual experiences. The Junior Curator and WILD! Keeper Programs at the Stamford Museum & Nature Center in Connecticut provide kids with basic animal care training. Educators play a key role in engaging these students with nature on a deeper level. In some cases, these specialized experiences inspire kids to explore environmental careers themselves.
"For those interested in education, get as much teaching experience as possible. We can teach people what to teach, but not how to teach, that comes with time and practice."
–Lisa Monachelli, Director of Education & Summer Camp Director, Stamford Museum & Nature Center
Extended Education for Educators
Many organizations run programs for adult learning. The Ecology School in Saco, ME offers professional development programs in environmental education for educators themselves. The school focuses on hands-on exploration of Maine's ecosystems, sustainable living practices, food systems and farming, and conservation-in-action.
"I feel so lucky to have landed at The Ecology School and to have been able to make a career here as part of this very special organization. Being part of an organization that places a high value on community, collaboration and joyful learning as well as getting to work day in and day out with inspiring leaders, teachers and students continue to be a really rewarding part of my life."
– Alex Grindle, Director of Programs, The Ecology School