Wonder Art Summer 2023
For ages 2 - 3 with Caregiver
Mondays & Wednesdays* OR Tuesdays & Thursdays
9:45-10:30 am OR 10:45-11:30 am
Meets in Heckscher Barn
This summer, explore the wonders of the farm and forest with your littlest naturalist!  We'll enjoy visits from our favorite farm and Heckscher WILD! friends, walks and hikes on the property, songs and stories, in addition to our age-appropriate, open-ended art.  Each week will have a different theme that will bring to life our favorite things about nature in summer!
Please note, siblings who are in a baby carrier or stroller are welcome, but please make arrangements for any other siblings. Class size is limited to 6 children and caregivers.
Also note that Monday/Wednesday & Tuesday/Thursday sessions will be the same curriculum, so registration is only permitted for 1 class per week. While the adult that attends with the child does not have to be the same each class, a maximum of 1 adult is permitted to attend with a child.
If you have questions about summer camp content or procedures or for refund requests, please call our Camp Director at 203.977.6568 or email summercamp@stamfordmuseum.org.
For questions on the registration process or if you are having difficulties with your account, please call Registration at 203.977.6521.
Thanks for a great summer!
Look for 2024 Camp registration dates and information coming in January!
Refunds & Session Switches
Please note that session switches are not available for Wonder Art.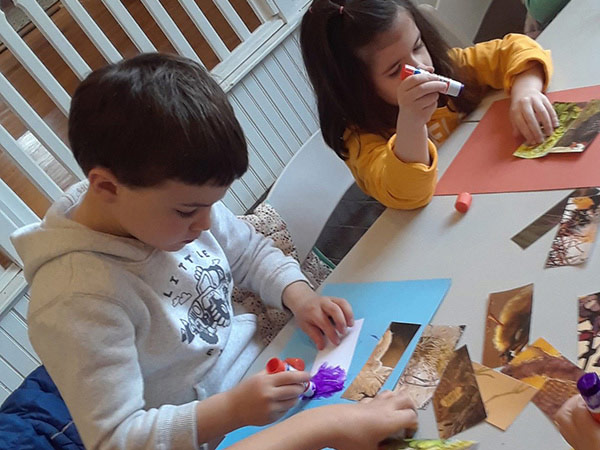 Summer Sessions
All summer sessions are now full.  We do not offer a waitlist for Wonder Art due to the large number of class options. If we receive cancellations, spots will be opened the following Wednesday morning at 9 am online. Links for registration, in those instances, will be activated below. Open spaces will be indicated by the removal of the "FULL" tag on the registration button.
Session 5: July 31 - August 3