Explore the amazing natural wonders found at the SM&NC!
This series of family programs, led by the Stamford Museum & Nature Center Environmental Education team, explores the amazing natural wonders found on our campus. Programs meet at the Overbrook Nature Center. Limited enrollment. Pre-registration and pre-payment are required.
Members: $7 |  Non-members: $10
Friday, November 6 | 7 – 8 pm
Ages 6+
Head out on the trails to learn about and call for fall owls. The SM&NC is home to regular Barred Owls and occasional Screech and Great-Horned. Discover the ecology of the owls that live in Connecticut as we attempt to call in our local ones. We'll also see what else is happening in the nocturnal fall woods. Limited to 11 people. Heavy rain will cancel.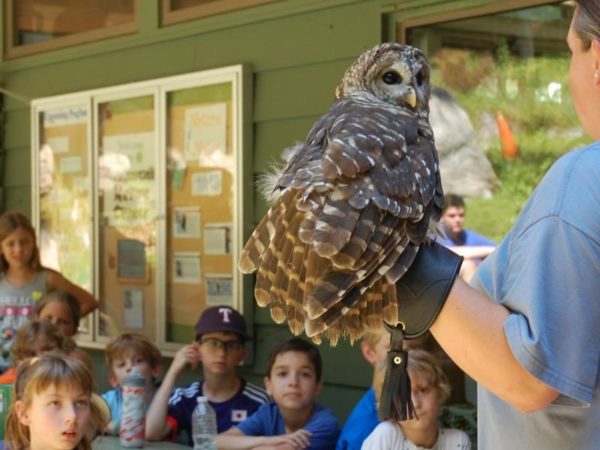 Family Night Hike & S'mores- FULL
Friday, December 4 | 6:30 – 8 pm
Ages 6+
From the bright stars to the refreshing crisp air, night is one of the best times to explore nature in the winter. While it isn't winter yet according to the calendar, we know that New England forests are ready for the season ahead. Discover some common constellations, learn the phases of the moon, look and listen for nocturnal animals! Roast a marshmallow over the fire for a S'more once we return. Limited to 12 people. Heavy rain will cancel.