Photos: Evening Reception & Earth Week Artist Talk
Thursday, April 21, 2022
Nearly 150 guests mingled with friends while listening to artist Robert Dash discuss his 36 spectacular large-scale photographs on view in our Bendel Mansion galleries.
Select an Image to View Larger:
On View: February 18 - June 5, 2022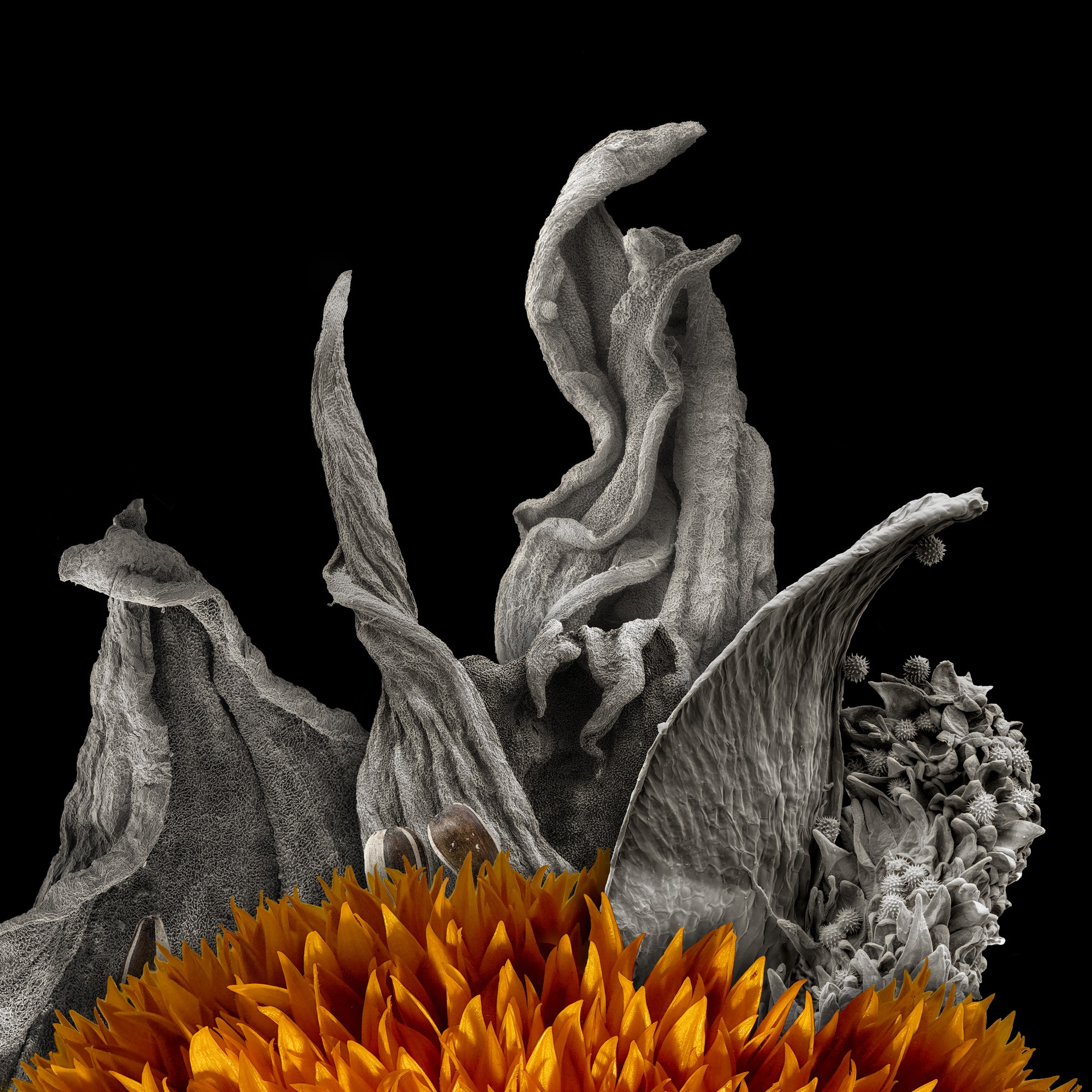 Food is life. In a sane world, the current threats to our food supply would hijack our attention and rally our action. This traveling exhibition series extols the artistic beauty of food–mostly of the plant variety. It names food's climate-related threats, celebrates regenerative agriculture, and makes a plea for sanity to prevail." –Robert Dash
Images: Sunflower Petals, Pollen, Floret, 2019 and Azolla, Floating Fern (detail), 2019

FOOD FOR THOUGHT Micro Views of Sustenance: Threats & Prospects offers a micro perspective on how one part of nature—our food—is connected to climate change.
Using photomontage to create a surreal conversation between everyday foods and microscopic parts of themselves, this work ponders threats to our staple foods from: crop loss due to droughts, floods, soil loss, pests, deforestation; loss of crop nutrient value, and stresses on developing nations; the wasting of 30% of the food we produce; the shifting ranges of many crops; the shift of seasons and implications for syncing with pollinators; and the crash of insect (bee and other) populations.
At the same time, a great deal of work is underway to make agriculture a net carbon sink rather than a net carbon emitter. These images reference prospects: regenerative agriculture, carbon farming, permaculture, forest gardens; rebuilding soil through cover crops, perennials, agroforestry, no-till, plants such as azolla which have balanced atmospheric CO2 over millions of years; and small-scale efforts to develop locally viable, backyard grains. The goal of this exhibition is to use dramatic art to engage visitors in complex issues and possibilities surrounding the state of food on our dinner plates and planet.
Dash's arresting photographs engage visitors in complex issues surrounding the state of food on our dinner plates and the future of our planet.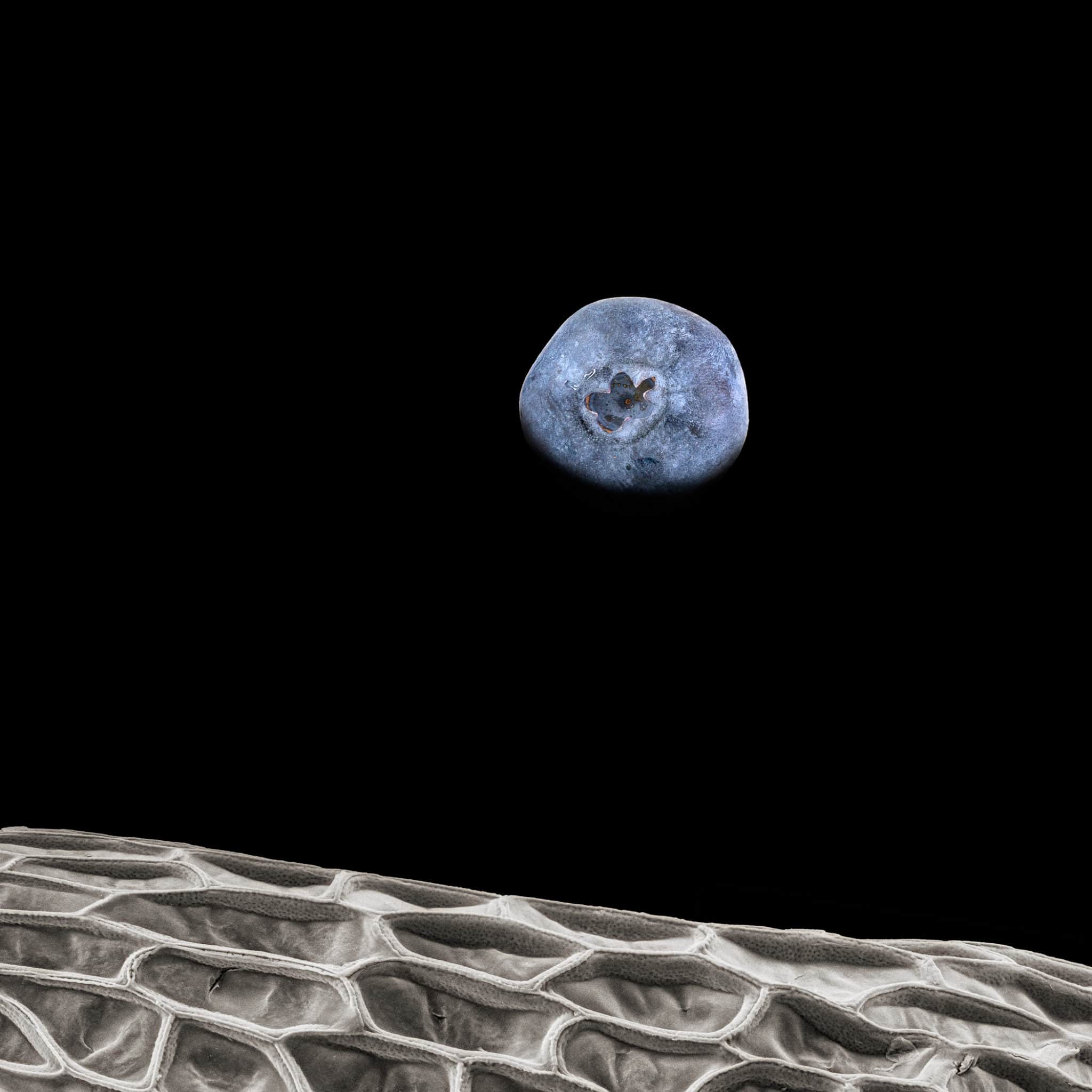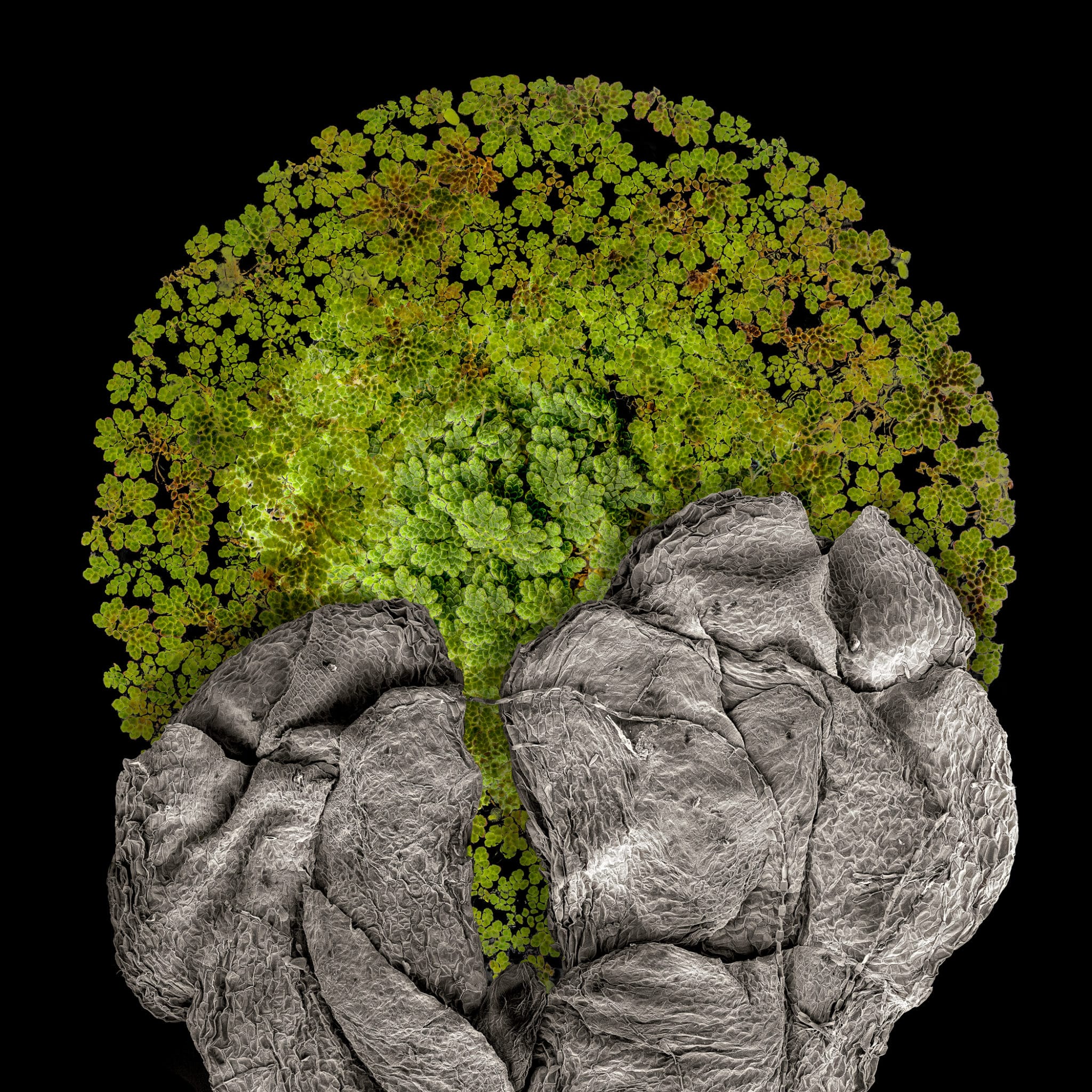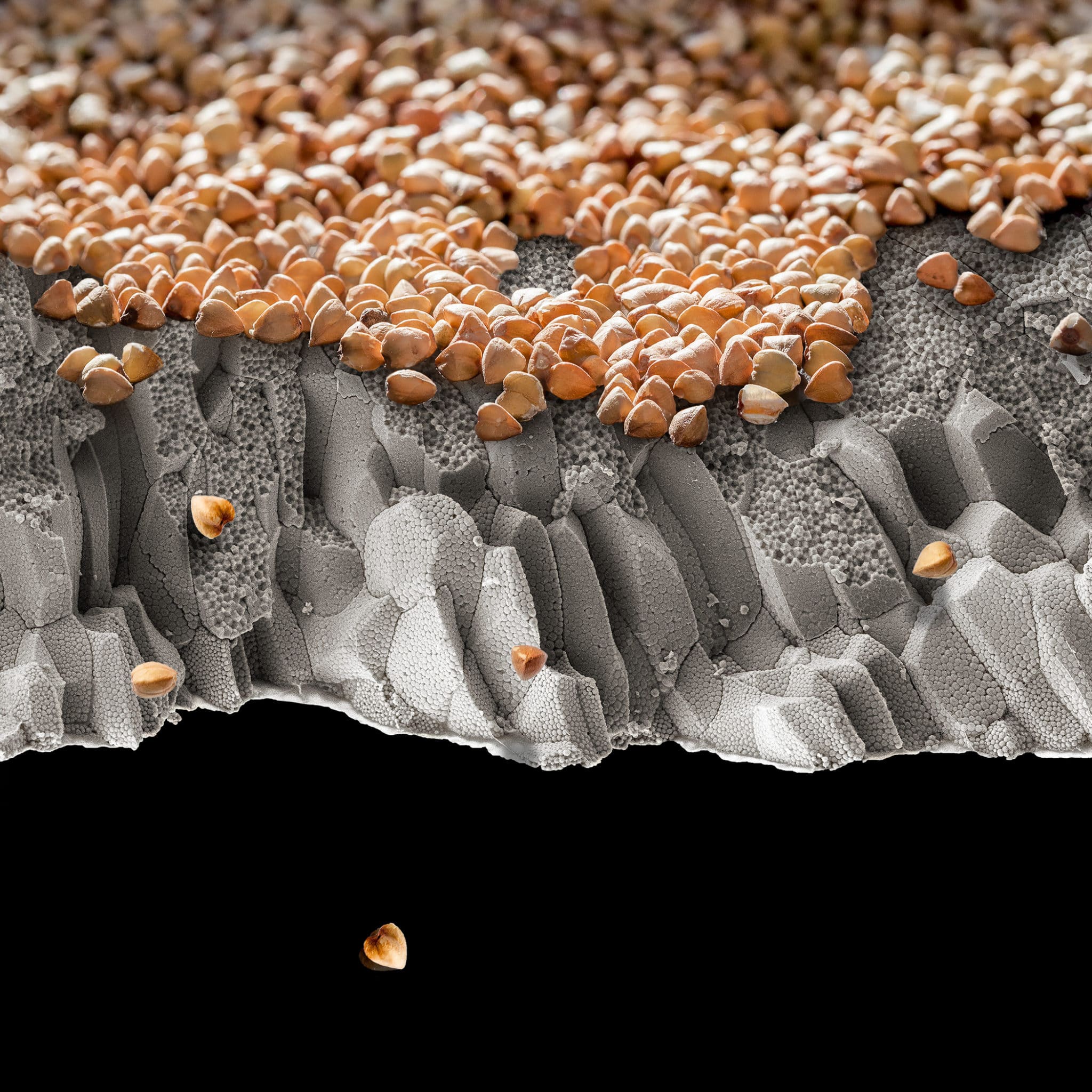 Curatorial Programs & Events
Daily & Self-Guided! Before setting out, be sure to drop by Bendel Mansion's reception desk to pick up a guide to our all-new Sculpture Trail Scavenger Hunt, and gain a brand-new perspective of our beautiful grounds through art and history! Self-guided by prompts and clues from start to finish, you'll…
Read More
Discover the history of gargoyles and meet some of the animals that have inspired them. Then, head outside to see the gargoyles on the SM&NC's Bendel Mansion. Afterwards, you'll use all you've seen and learned as inspiration to sculpt your own gargoyle to take home. Limited to 12 adult/child pairs.…
Read More