Our Fall family campout returns!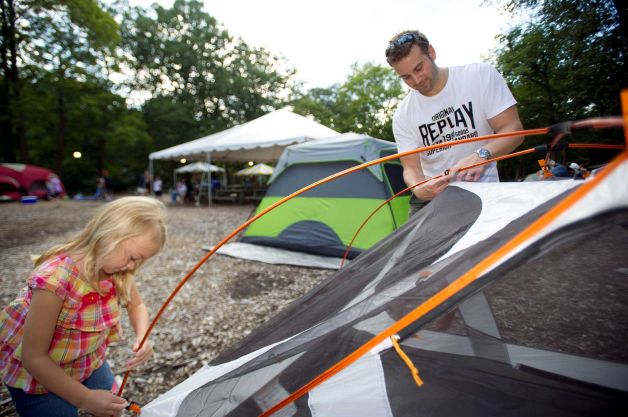 Kick off your Columbus Day holiday with a night under the stars at the SM&NC. Arrive anytime between 5 and 6 pm to choose your "campsite" on the meadow, by the Pollinator Garden, or on the farm's duck lawn. Distanced picnic tables will be available for a bring-your-own dinner. We'll have a variety of staff-led outdoor activities in small groups including night hikes, live animal presentations, and naked-eye astronomy. Each family will also receive a packet with a scavenger hunt and materials for a do-it-yourself family terrarium to make for your evening craft! In the morning, take an early stroll on the farm as the animals wake up for the morning, and enjoy a breakfast of pancakes, sausage, fruit, and more before starting off your Saturday. Limited to 18 families to allow for distancing.
Ticket prices are based on party size. Children 3 and under are free and should not be counted when determining your party size.
Members: $90 for campsite for 2 (1 adult and 1 child); $115 for campsite for up to 4 people; $150 for campsite for up to 6 people
Non-Members: $110 for campsite for 2 (1 adult and 1 child); $135 for campsite for up to 4 people; $170 for campsite for up to 6 people