Join us for our annual First County Bank Maple Sugar Fest Sundays as we make our very own line of maple syrup from the 200+ mature maple trees found right here on our 118-acre campus. We're one of only two official maple sugar producers in Fairfield County!
Each Sunday we'll open our site at 10 am with added attractions, enhanced programming, fun seasonal offerings including free giveaways, and traditional favorites like colonial and Native American demonstrations until 2 pm.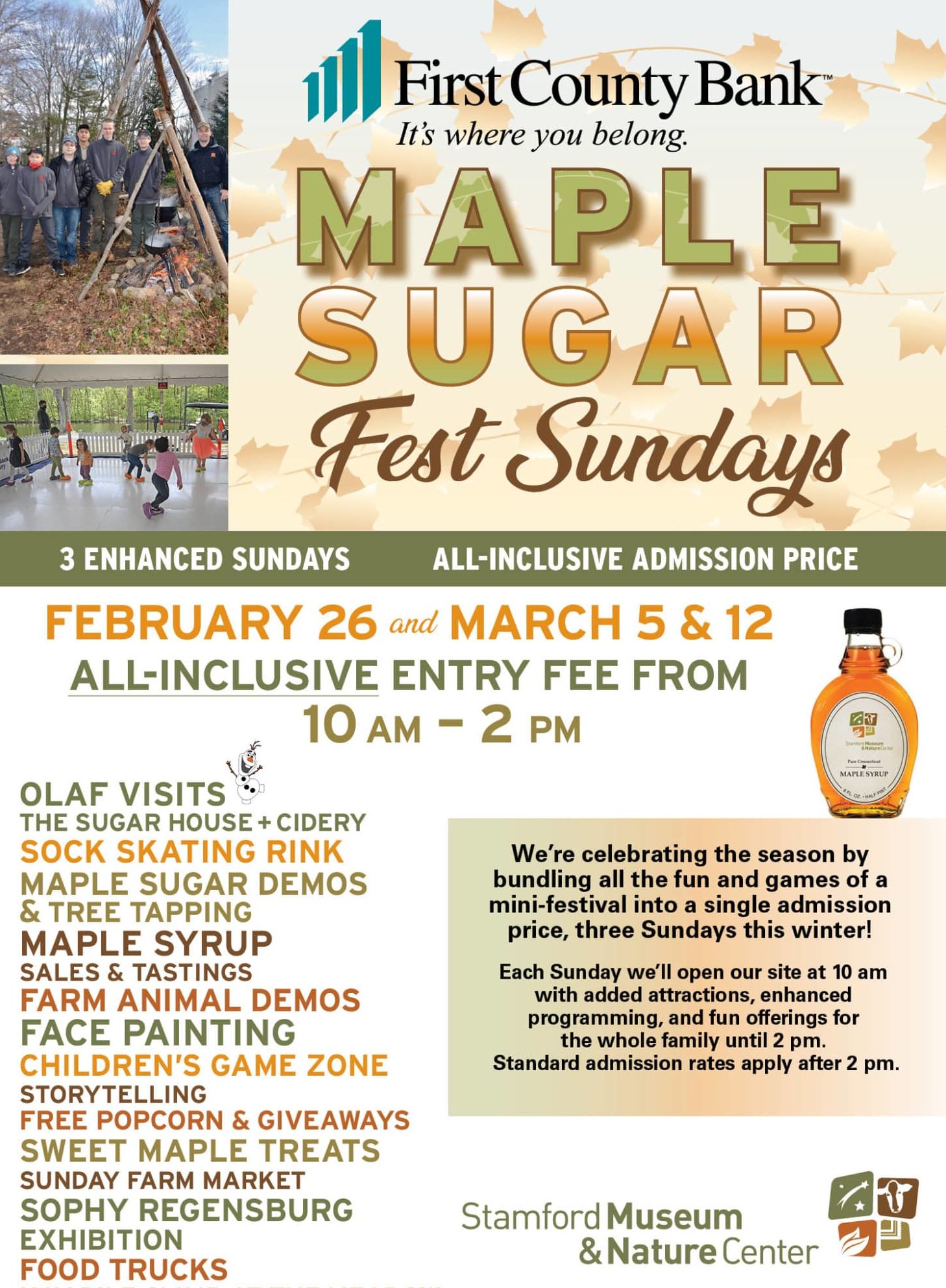 Family Plus Members: Enter Discount Code MAPLEPLUS at checkout to receive your free first fest day.