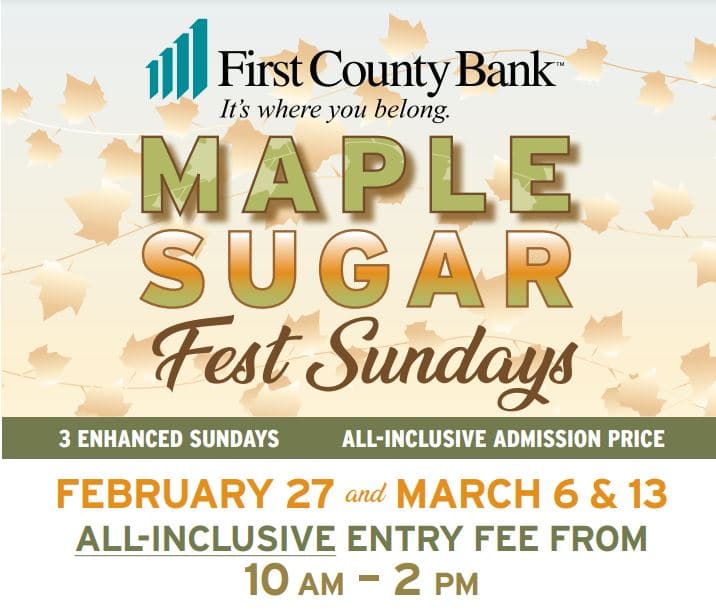 We're celebrating the season by bundling all the fun and games of a mini-festival into a single admission price, three Sundays this winter!
Join us as we make our very own line of maple syrup from the 200+ mature maple trees found right here our 118-acre campus. We're one of only two official maple sugar producers in Fairfield County!
Each Sunday we'll open our site at 10 am with added attractions, enhanced programming, and fun seasonal offerings including free giveaways and traditional favorites like colonial and Native American demonstrations.
SOCK SKATING RINK • STORYTELLING • MEADOW HAY PILE PLAY AREA • FOOD TRUCK • ROVING FARM ANIMALS • FOOD FOR THOUGHT EXHIBITION • MAPLE SUGAR DEMOS & TREE TAPPING INFO • SUNDAY FARM MARKET • MUSIC • FREE POPCORN AND MORE • CHILDREN'S GAME ZONE