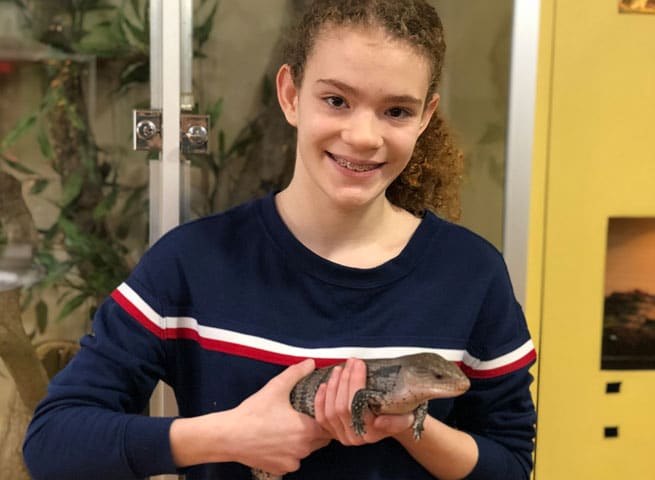 Junior WILD! Keepers was established in 2015, with the opening of our Heckscher WILD! exotic animal exhibit. The Junior WILD! Keepers program gives participants hands-on experience in the care, feeding, and enrichment of our exotic teaching animals. After completing the class, participants will then choose a day for more in-depth training with our animal care staff. Upon successful completion of both the class and training, participants will then be eligible to volunteer with the animals in the Heckscher WILD! exhibit.
Limited to 5 participants.
Must be 11 by start of program.
For information on Junior WILD! Keepers classes, contact Kaitlyn Carey-Duclos at kcarey-duclos@stamfordmuseum.org
Program Notes:
Students may register for a maximum of one (1) Junior Curator and one (1) Junior WILD! Keeper session. Students who have previously completed a class, even in a previous year, may not enroll in that class again. Multiple registrations for different sessions of the same program will be cancelled and refunded.
Cost of class also includes individual training session scheduled after class completion.
Members: $60
Non-Members: $65
Heckscher WILD!
Ages 11 – 13
Saturday, November 18
9 am – 12 pm