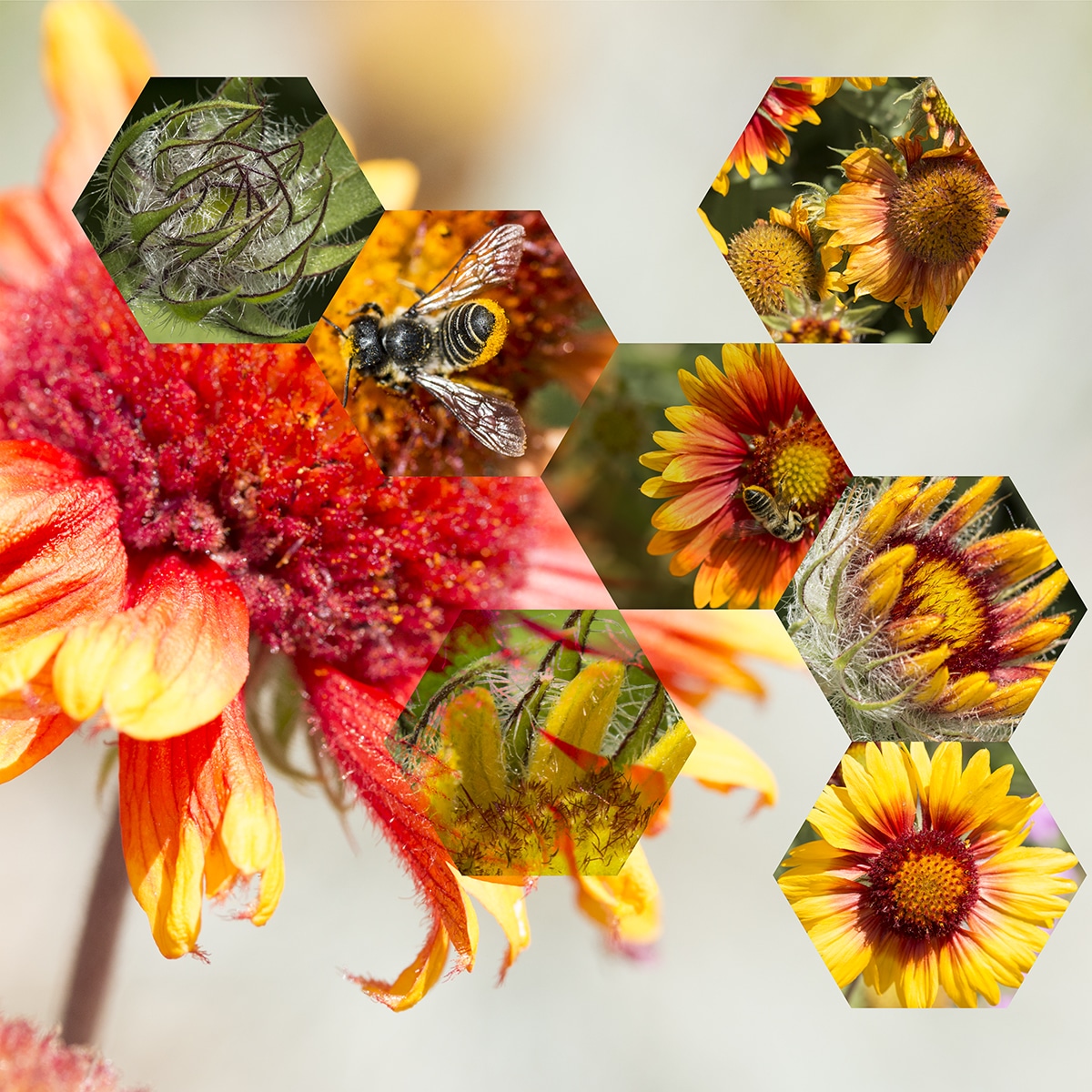 Please join us for the Opening Reception of Nancy Macko: The Fragile Bee.
Since the early nineties, Nancy Macko has drawn upon images of the honeybee society to explore the relationships between art, science, technology, and ancient matriarchal cultures. In The Fragile Bee, Macko combines painting, printmaking, digital media, photography, video, and installation elements to create a unique visual language. This combination of media allows her to examine and respond to issues related to eco-feminism and nature, as well as to explore her interest in mathematics, and prime numbers, in which she attempts to make the implicit connections between nature and technology explicit.
This exhibition has been organized through Katharine T. Carter & Associates.
LEARN MORE ABOUT THIS EXHIBITION
RSVP TO ATTEND OUR OPENING RECEPTION
Nancy Macko
Blanket Flower (Gaillardia aristata), 2018
Archival digital print mounted on white sintra and faced with Plexiglas®
40 ½ x 40 ½ inches