Join us for our annual Spring on the Farm Family Fest Sundays!
We're celebrating our high season by bundling all the fun and games of a festival into a single admission price on two special Sundays this spring!
Each Sunday we'll open our site at 10 am with added attractions, enhanced programming, fun seasonal offerings, and free giveaways until 2 pm.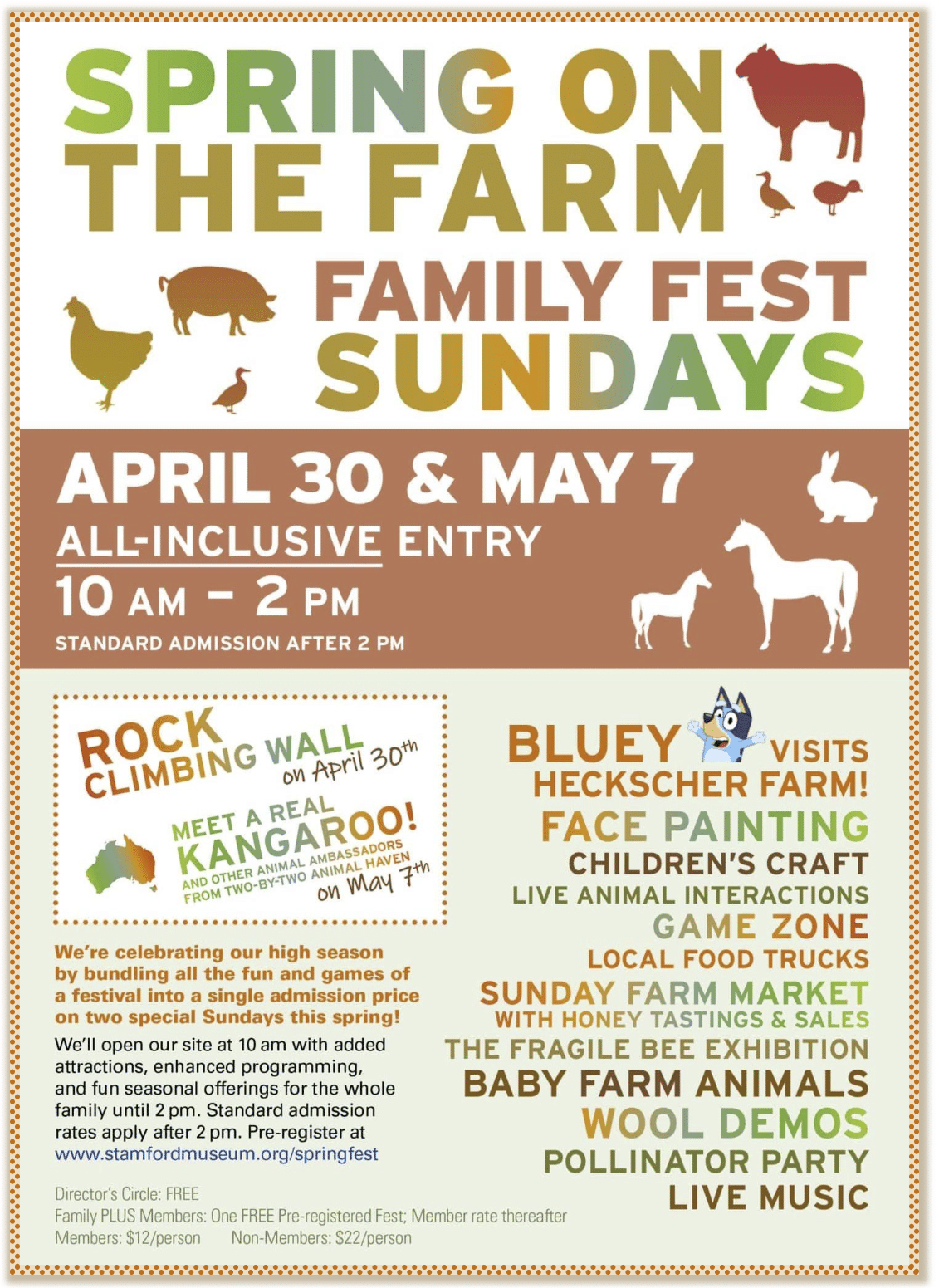 Family Plus Members: Enter Discount Code SPRINGPLUS at checkout to receive your free first fest day.