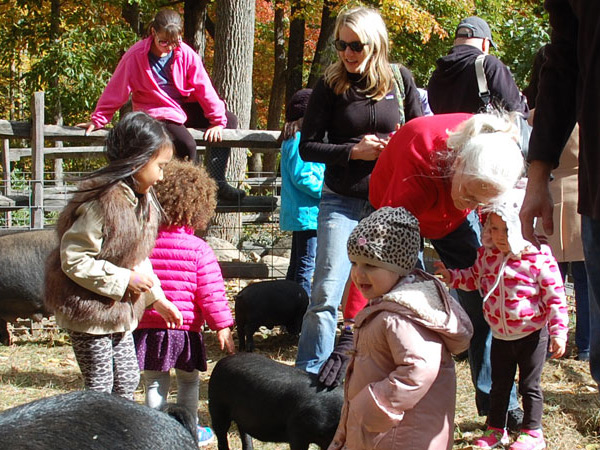 Spring Sunday Explorers
Sundays, March 17 - April 7 , 1 - 4 pm
Come see what early spring brings to SM&NC! Our favorite self-guided crafts, meet and greets, and farm tours are back! Join us for Art Explore at 2:30 for a weekly fun art project and at 3:30 for a Trail Trek hike!
Weekly Schedule
1-4 pm: Self-guided crafts (Overbrook)
1 pm: Animal Meet & Greet (Heckscher WILD!)
1:30 pm: Heckscher Farm Tour (Meets at Heckscher WILD!)
2:30 pm: Art Explore (Overbrook)
3 pm: Animal Meet & Greet (Heckscher WILD!)
3:30 pm: Trail Trek Hike
Members: Free | Non-members: Free with admission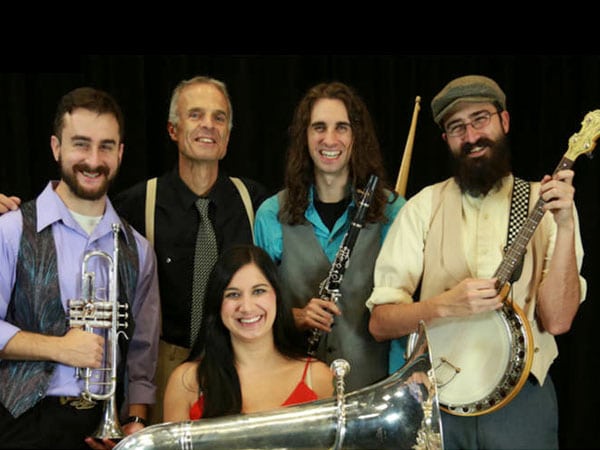 New Orleans Jazz on Tap on the Farm
Thursday, March 21, 7 - 9 pm
Welcome Spring on a Full Moon night with an evening of jazz, a box supper and beer on tap at the Farmhouse. Dixieland Jazz quintet French 75 performs hits from the 1900s-1940s, and features the sounds of Louis Armstrong, Fats Waller, Jelly Roll Morton, and many of the mavericks of American jazz. They'll perform hits like "Ain't Misbehavin'," "Basin Street Blues," and "When the Saints Go Marching In."
Expect to dance like you're in New Orleans when the sounds of trumpet, clarinet, tuba, banjo, drums, and vocals take stage. Enjoy a delicious box supper with beers on tap, and view the full moon from our scenic Overlook Terrace.
Members: $60 | Non-members: $70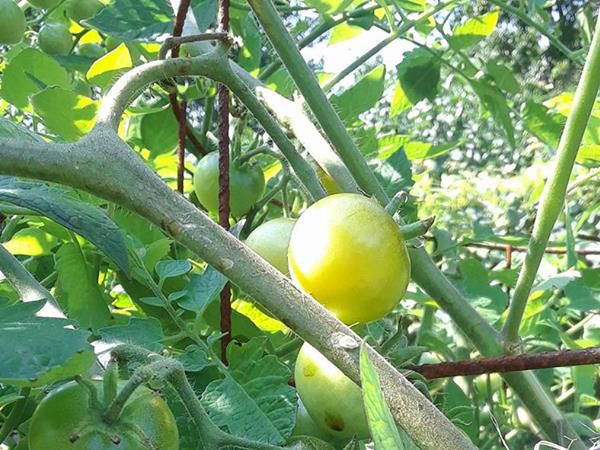 FIY: Farm it Yourself - Spring Seed  Sowing
Sunday, March 31, 3 - 4:30 pm
Meet in the Vegetable Garden
Garden season is almost here! Get a head start on your planting by sowing some seeds to take home! We'll plant a variety of early crops to take home, as well as decorate some planters to take home. See what we are sowing for our garden and get a sneak peak at our new Seed Library!
Members: $7 | Non-members: $10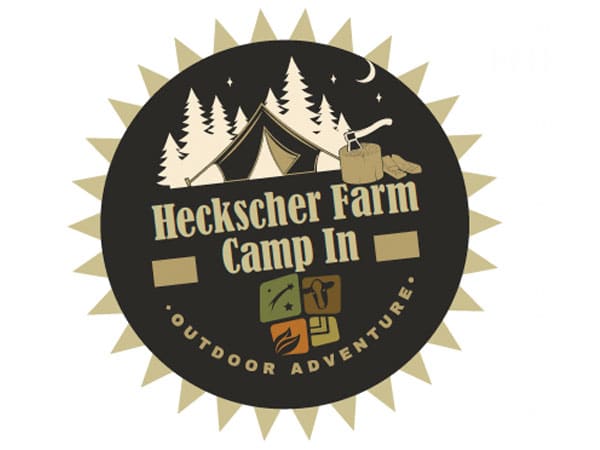 Heckscher Farm Camp In
Friday April 5, 6 pm - Saturday, April 6, 9 am
Pack your knapsacks for our First Ever Heckscher Farm Camp In! Open to children ages 8-12. Program will be staffed by SM&NC Environmental Educators who are trained in first aid, CPR and medical administration. Limited enrollment. More information and packing list will be available to participants before the program.
On Friday night we'll:
Make our own pizza dinner, explore the farm after hours, take a night hike, play some group games and have an evening snack!
On Saturday morning we'll:
Help give the animals breakfast and enjoy a pancake breakfast of our own!
For questions, please email Lisa Monachelli at lmonachelli@stamfordmuseum.org.
Members: $125 | Non-members: $135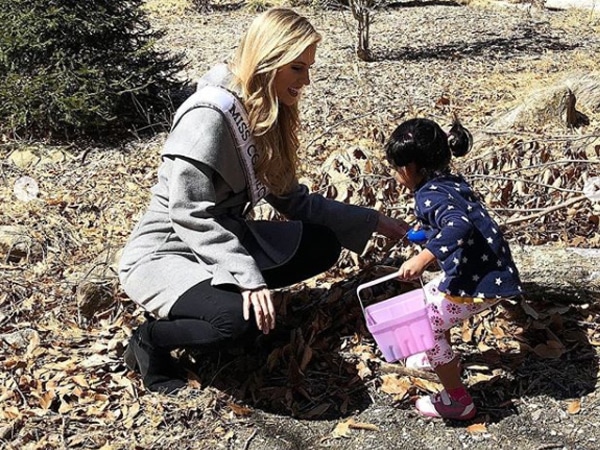 Forest Easter Egg Adventure (ages 2 and up)
Saturday, April 13, Sunday, April 14 & Saturday, April 20, 11 am - 4:30 pm
Join us on our Wheels in the Woods trail for an Easter Egg Adventure! We'll start with the hunt, where kids can gather eggs in the woods, then head to the Overbrook Nature Center, where we'll get to meet some animals and create a great craft! This year, instead of goody bags, kids will turn in their found eggs for a prize of their choosing, such as activity kits, stuffed animals, or books! Program will run rain or shine. Register early! This event sold out last year!  There will be four, 1-hour sessions per day. A maximum of 25 kids per session!
Members: $20 per child; Adults free
Non-members: $25 per child; 1 free adult for every paying child; additional adults $5.
Please note: All tickets must be purchased in advance.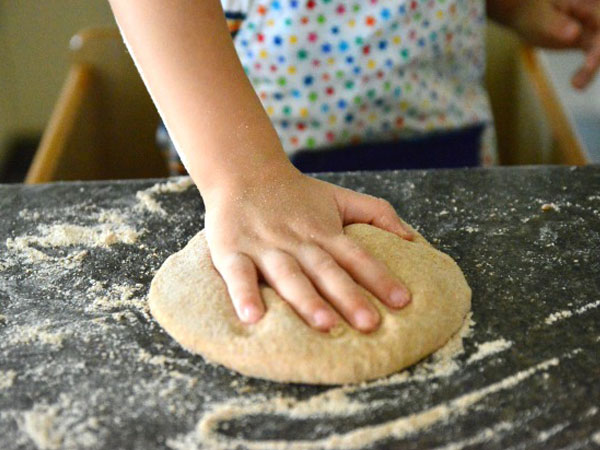 FIY: Farm it Yourself - Bread & Butter
Monday, April 15, 3:30 - 5 pm
Meets in the Knobloch Family Farmhouse
Learn an easy recipe to bake your own bread from scratch and hand churn cream into butter to go along with your bread. We'll practice how to shape dough and mix our own dough to take home.
Members: $12  | Non-members: $15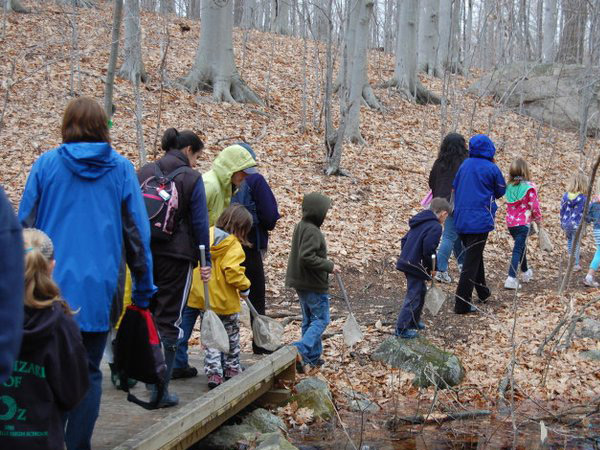 Take-A-Hike Week
Tuesday, April 16 - Thursday, April 18
Get outside and join us for our annual Take-A-Hike week programming! Join us for awesome themed days to increase your adventure and get some great time outside! Themed self-guided crafts each day! Pick up your 2019 passport to collect stamps and prizes! A full list of programs will be available before the event!
Tuesday, April 16: Forest Adventure Day
Join us for Scavenger Hunts, a guided hike on our Orange Adventure trail, a family Capture the Flag Adventure with special prizes, chances to make mud pies and more!
Wednesday, April 17: RecycleMania Day
Visit the Rotten Log Hotel, build a Fairy House out of natural materials and more!
Thursday, April 18: WILD! Exploration Day
Perennial favorites such as our Vernal Pool and Stream hikes return along with live animal programs and more!
Members: FREE | Non-members: FREE with admission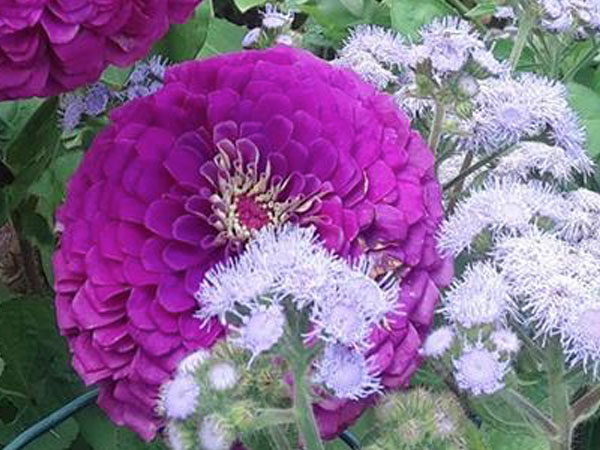 Third Thursdays Program - April Flowers: Floral Design Class
Thursday, April 25, 7 pm - 9 pm
Trish O'Sullivan is the former Floral Design Director of the New York Botanical Gardens and currently the owner of Trish O'Sullivan Designs, LLC. She teaches floral design at the Greenwich Botanical Gardens and the Silvermine Art Center. Trish will lead the class through creating a unique and beautiful arrangement for which all materials will be included. The simple techniques taught by hands-on demonstration and discussion of the creative process will inspire personal artistic expression in floral art. Students will leave with a floral design of their own creation.
Members: $60 | Non-members: $70
Plus materials fee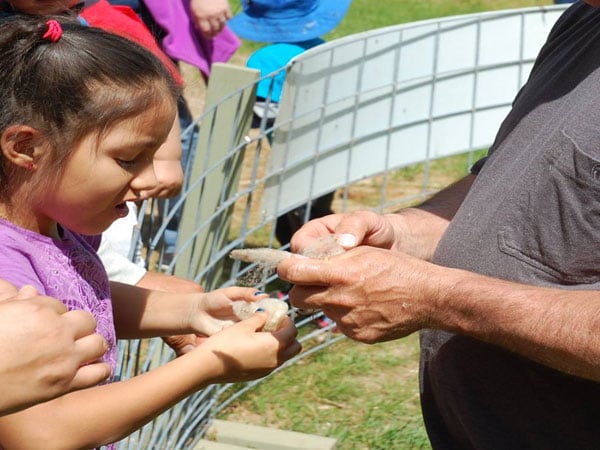 FIY: Farm it Yourself - Wool Workshop
Sunday, April 28, 3 - 4:30 pm
Meets in the Knobloch Family Farmhouse
Meet our Heritage Breed Jacob sheep before they get their spring shearing and discover the process of wool from sheep to sweater. Wash, dry, card and spin your own wool to create a piece of yarn for a beaded bracelet. Create a set of wool dryer balls from our sheep's wool to take home too.
Members: $7 | Non-members: $10