Treat yourself to "Nights Out" in support of our mission!
Meaningful adult programming that's all about enjoying social connection, cultural exploration, continued learning, flavor and fun.
Attendees enjoy light nibbles and a selection of fine wines in our magnificent new Knobloch Family Farmhouse, from 7 – 9 pm, unless otherwise noted.
All materials included. Proceeds benefit the Stamford Museum & Nature Center's Mission.
Mixed Media at the SM&NC
Thursday, September 26
Explore the exciting world of collage in the beautiful setting of Bendel Mansion in Autumn. Taking inspiration from the stunning fall foliage and the colors of the season, we'll explore this expressive art form while enjoying refreshments in view of our beautiful campus. Using a variety of media, paper, and even found objects, attendees will create a unique collage project to take home. Beginner and experienced artists alike are welcome.
Members: $40 | Non-members: $50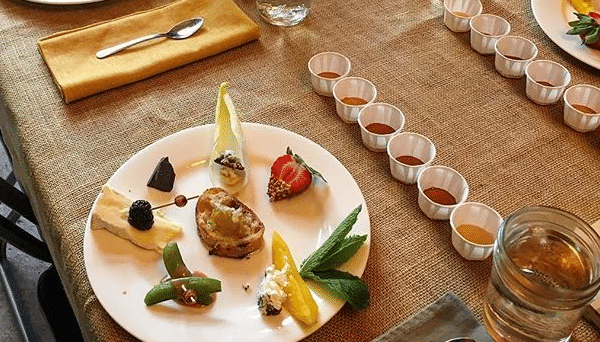 Honey Tasting and Pairing with Honey Sommelier Marina Marchese
Wednesday, October 30
Knobloch Family Farmhouse
Enjoy curated tastings of varietal honey paired with foods including fruit, cheese, herbs, nuts, meats, bread and more, along with a selection of fine wines to be served, and perhaps even some Mead!
A passionate and dynamic sought-after speaker, Marina Marchese shares her knowledge in an animated and inspiring presentation, leaving audiences with a fascinating view of the importance of honey bees to our food chain, and the gastronomic delight of varietal honeys.
Ticket includes a jar of honey, an aroma wheel, and book signing.
Members: $60 | Non-members: $70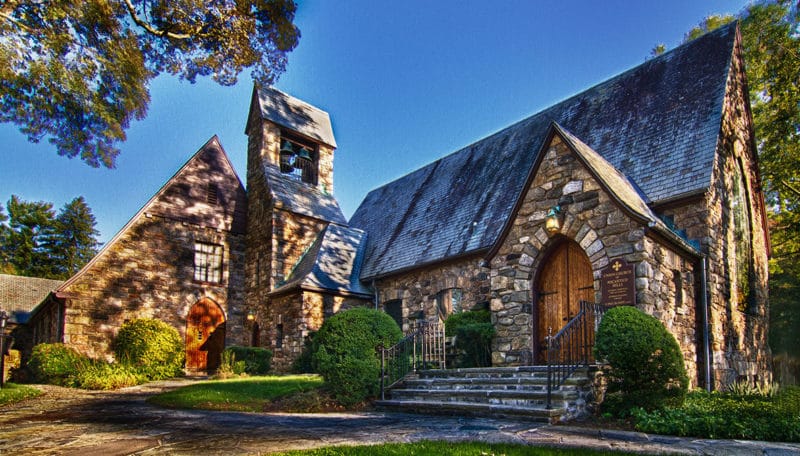 Afternoon Out: Chagall's Windows at Union Church & Rockefeller Estate
Saturday, November 9
Knobloch Family Farmhouse
In preparation for our winter exhibition Chagall for Children, SM&NC invites you to join us on an Afternoon Out to Union Church of Pocantico Hills & Kykuit, the Rockefeller Estate in Sleepy Hollow, NY.
The awe-inspiring stained-glass windows by European masters Henri Matisse and Marc Chagall were commissioned by the Rockefeller family to adorn this unassuming country church. Henri Matisse's last work, the Rose Window, and nine windows by Marc Chagall create a dramatic combination of light and color, art and spirituality. Step inside and be inspired.  
The hilltop estate Kykuit was home to four generations of Rockefellers, culminating with Nelson, his wife, and children. The mansion and its creatively landscaped lawns and gardens overlooking the Hudson River house a diverse collection of art that complements the classical architecture of the house.
Members: $80 | Non-members: $90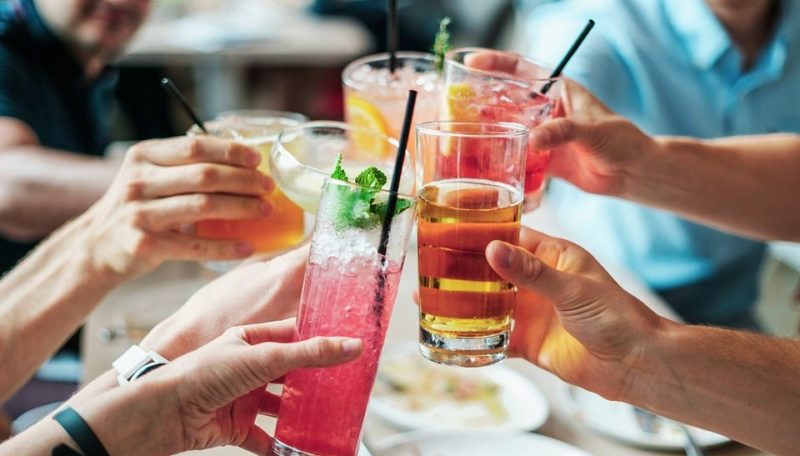 Mixology: Creative Craft Cocktailing
Thursday, November 21
Knobloch Family Farmhouse
Have fun creating and taste-testing your and your friends' craft cocktails with the guidance of a Mixologist extraordinaire!  Learn which ingredients go well with certain liquors and discover great ideas for stunning presentations, including holiday cocktails.  Feel free to bring any ingredients you'd like to test.
Members: $60 | Non-members: $70