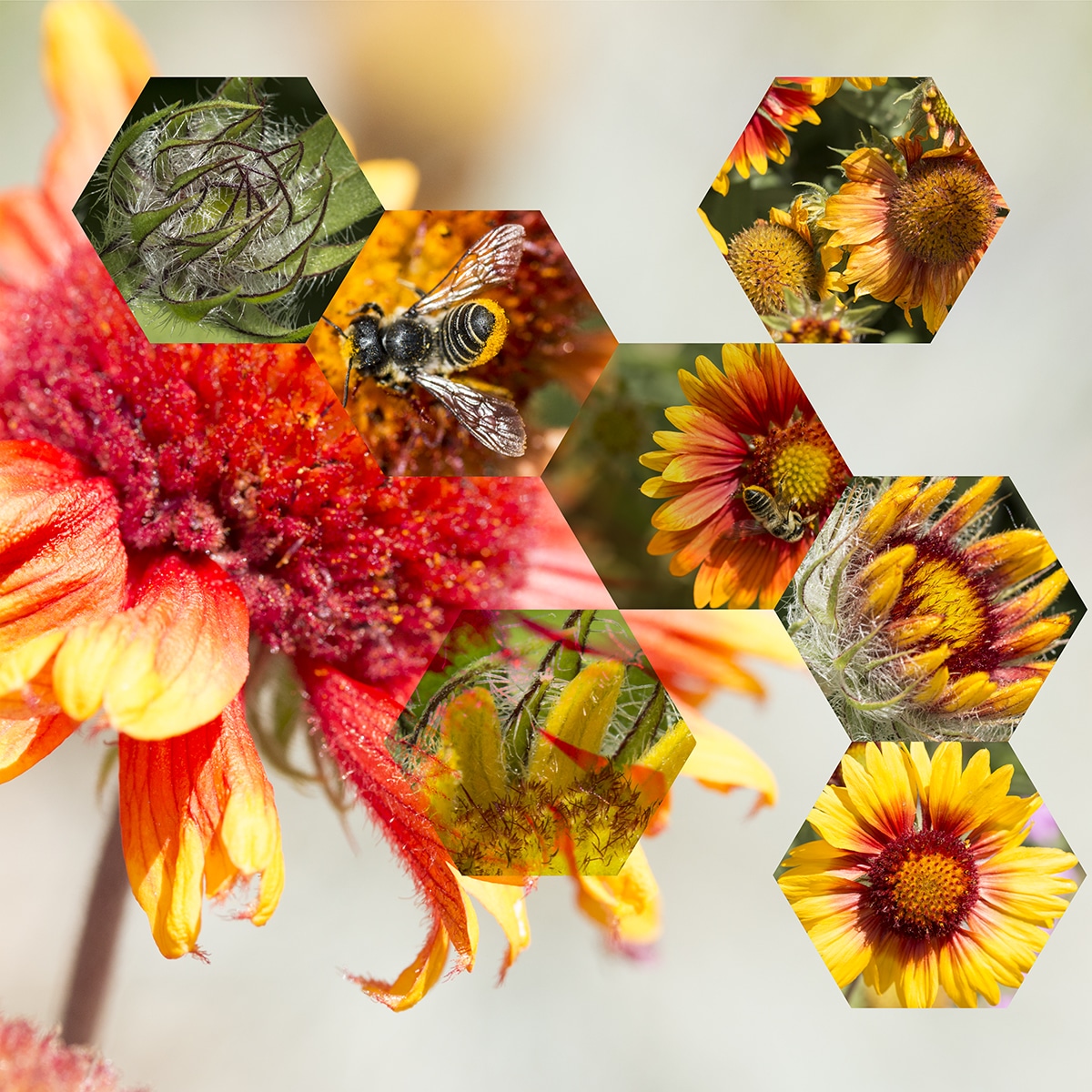 Nancy Macko: The Fragile Bee
April 14 – September 4, 2023
Since the early nineties, Nancy Macko has drawn upon images of the honeybee society to explore the relationships between art, science, technology, and ancient matriarchal cultures.
In The Fragile Bee, Macko combines painting, printmaking, digital media, photography, video, and installation elements to create a unique visual language. This combination of media allows her to examine and respond to issues related to eco-feminism and nature, as well as to explore her interest in mathematics, and prime numbers, in which she attempts to make the implicit connections between nature and technology explicit.
The Fragile Bee also explores the artist's love of plants, and her images investigate the botany world as seen through the honeybee's eyes.  The recent decline in the honeybee population and the idea of life and death in nature are prevalent themes in her work.  Macko is deeply concerned with the disappearance of honeybees and through her art seeks to raise awareness regarding the vulnerability of their ecosystem.
This exhibition was organized through Katharine T. Carter & Associates.
Sophy Regensburg:
A Retrospective
December 9, 2022 - March 19, 2023
After Curator Maeve Lawler discovered five of Regensburg's seminal works in the Stamford Museum's permanent collection, it was clear that a larger, dedicated exhibition was long overdue. This retrospective, which features over 65 works including loans from institutions and private collections, is the first museum exhibition recognizing the artist's captivating life and career.
Mid-century modern artist Sophy Regensburg (1885-1974) began painting late in life at the age of 67 in 1950's New York City – yet she produced more than 500 works of art over the course of her short, but prolific, career. Celebrated for her vivid still-lifes depicting objects culled from her everyday life – a pitcher of tulips, a plate of shucked oysters, a slice of cherry pie – the artist gained national recognition during her lifetime. Her works, featuring crisp outlines, saturated colors, meticulous patterning, and a compressed perspective, follow in the tradition of Golden Age Dutch still-lifes.
Photos: Sophy Regensburg: A Retrospective Opening
Thursday, December 8, 2022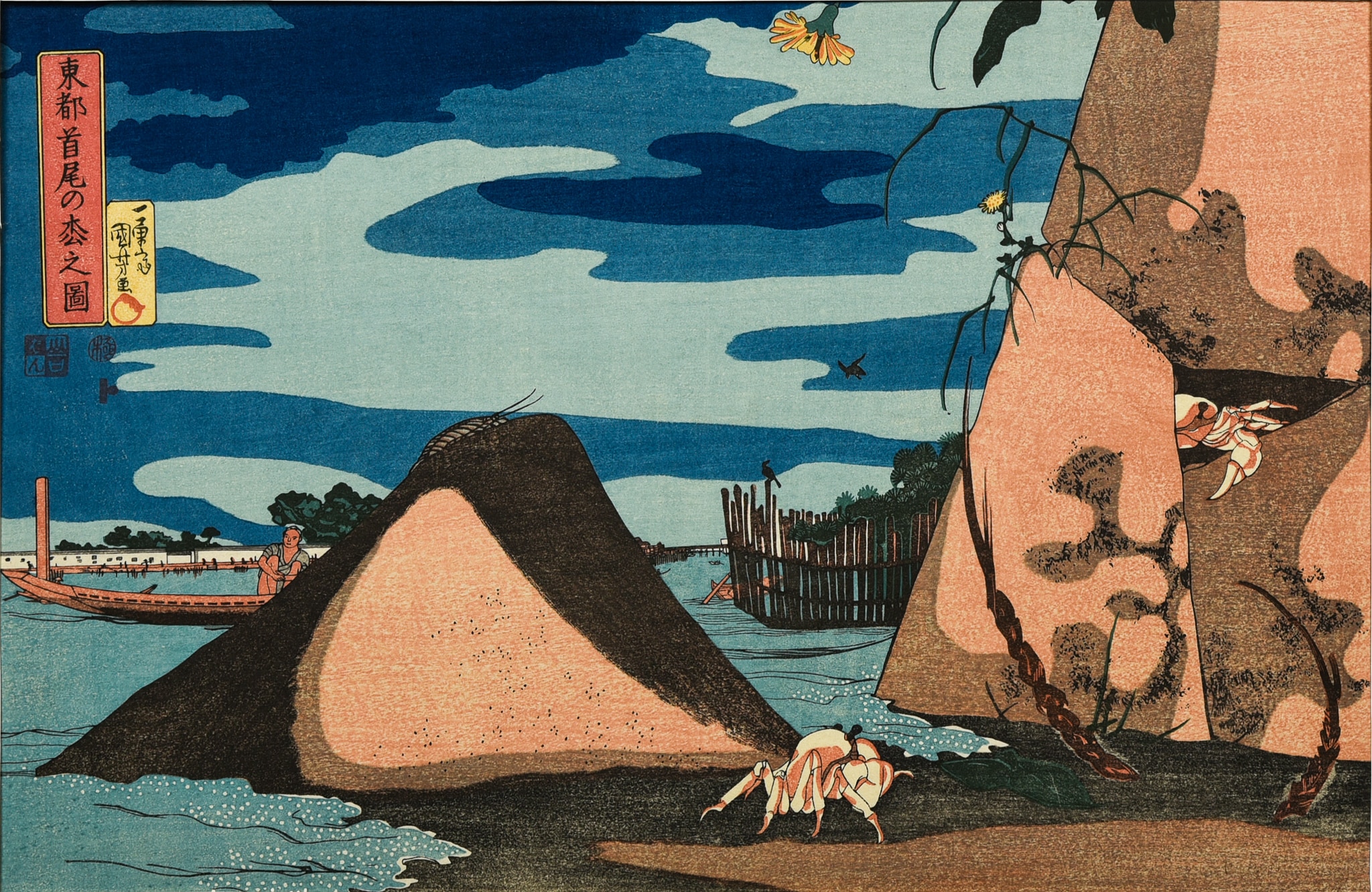 Haden to Warhol:
A Survey of Master Prints from the Permanent Collection
September 23 – November 18, 2022
Haden to Warhol: A Survey of Master Prints from the Permanent Collection explored the various ways that artists have used printmaking as an integral part of their artistic process. The exhibition investigated printmaking techniques from the 19th and 20th centuries including Etching, Woodcut, Aquatint, Lithography, and Screenprinting.
Haden to Warhol also delved into the ways artists have used process, line, and tone to achieve certain visual effects akin to painting and drawing. Over 40 works from the museum's permanent collection were on view, encompassing prints across subject matter and style, from traditional etched landscapes to Japanese ukiyo-e woodblocks and modern geometric abstractions.
Haden to Warhol featured important works by Sir Francis Seymour Haden, Marie Laurencin, Joan Miró, Larry Poons, George C. Wales, Andy Warhol, and more.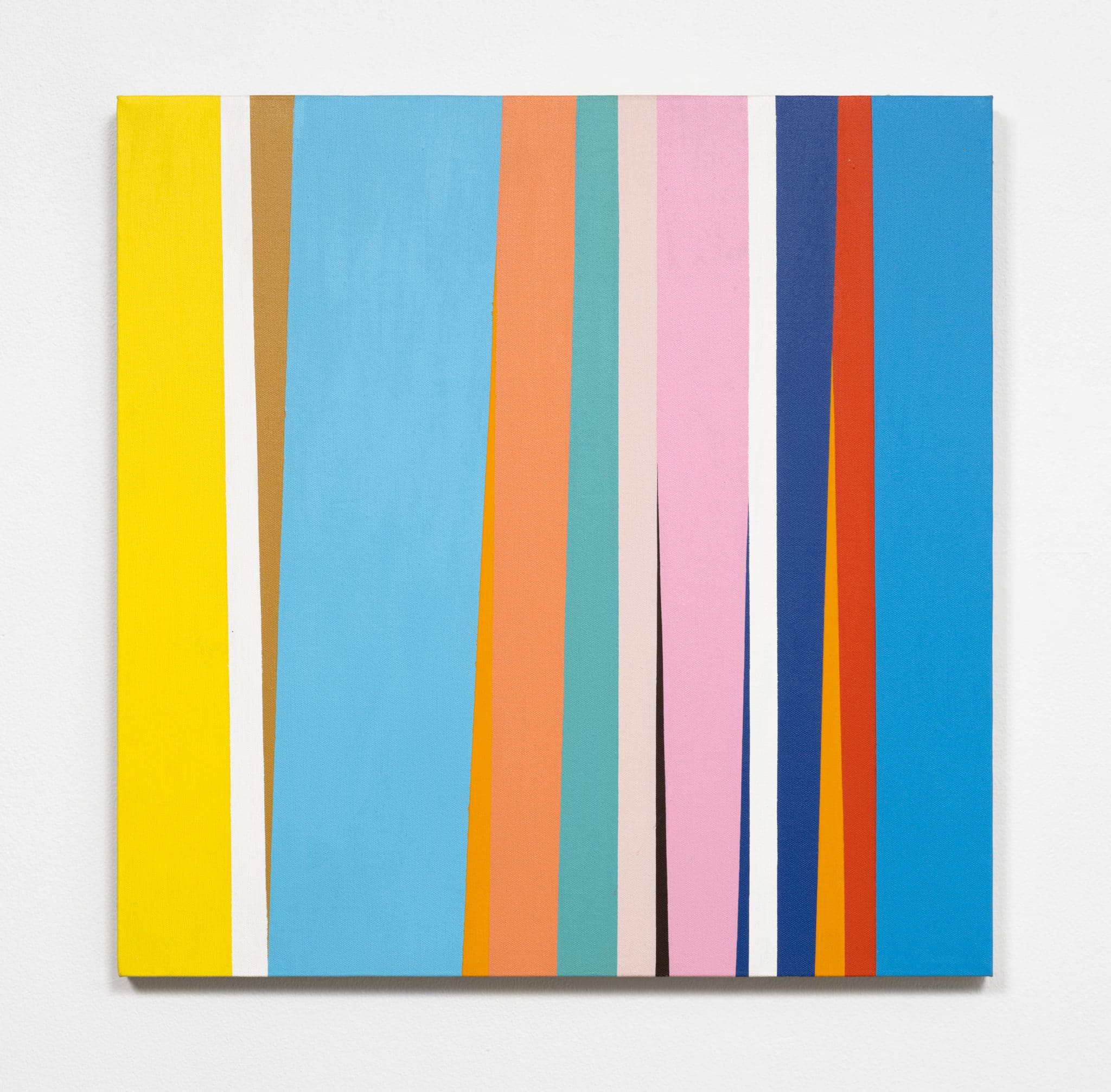 Discovering Color:
Two Decades of Abstraction
June 30 - September 11, 2022
Discovering Color: Two Decades of Abstraction  highlighted paintings, works on paper, and prints from three pivotal art movements in America during the sixties and seventies: Abstract Expressionism, Color Field Painting, and Minimalism.
Drawing from our museum's permanent collection, this group show explored the ways each artist used color through texture, saturation, and tone. The abstract expressionists, whose art was characterized by gestural mark-making, and the color field artists, known for their large swaths of paint, both used colors to communicate inner emotions. The minimalists, famed for their delineated forms and detached simplicity, sought to illuminate the qualities of color itself.
Discovering Color  featured important works by Edward Avedisian, Walter Darby Bannard, Dan Christensen, John Grillo, Lee Krasner, and more. Exhibiting these vibrant works side-by-side created an exciting visual dialogue about the myriad of ways that color was used as a means of modern artistic expression.
Food for Thought
Micro Views of Sustenance: Threats and Prospects
February 18 - June 5, 2022
FOOD FOR THOUGHT Micro Views of Sustenance: Threats & Prospects offers a micro perspective on how one part of nature—our food—is connected to climate change.
Using photomontage to create a surreal conversation between everyday foods and microscopic parts of themselves, this work ponders threats to our staple foods from: crop loss due to droughts, floods, soil loss, pests, deforestation; loss of crop nutrient value, and stresses on developing nations; the wasting of 30% of the food we produce; the shifting ranges of many crops; the shift of seasons and implications for syncing with pollinators; and the crash of insect (bee and other) populations.
The goal of this exhibition is to use dramatic art to engage visitors in complex issues and possibilities surrounding the state of food on our dinner plates and planet.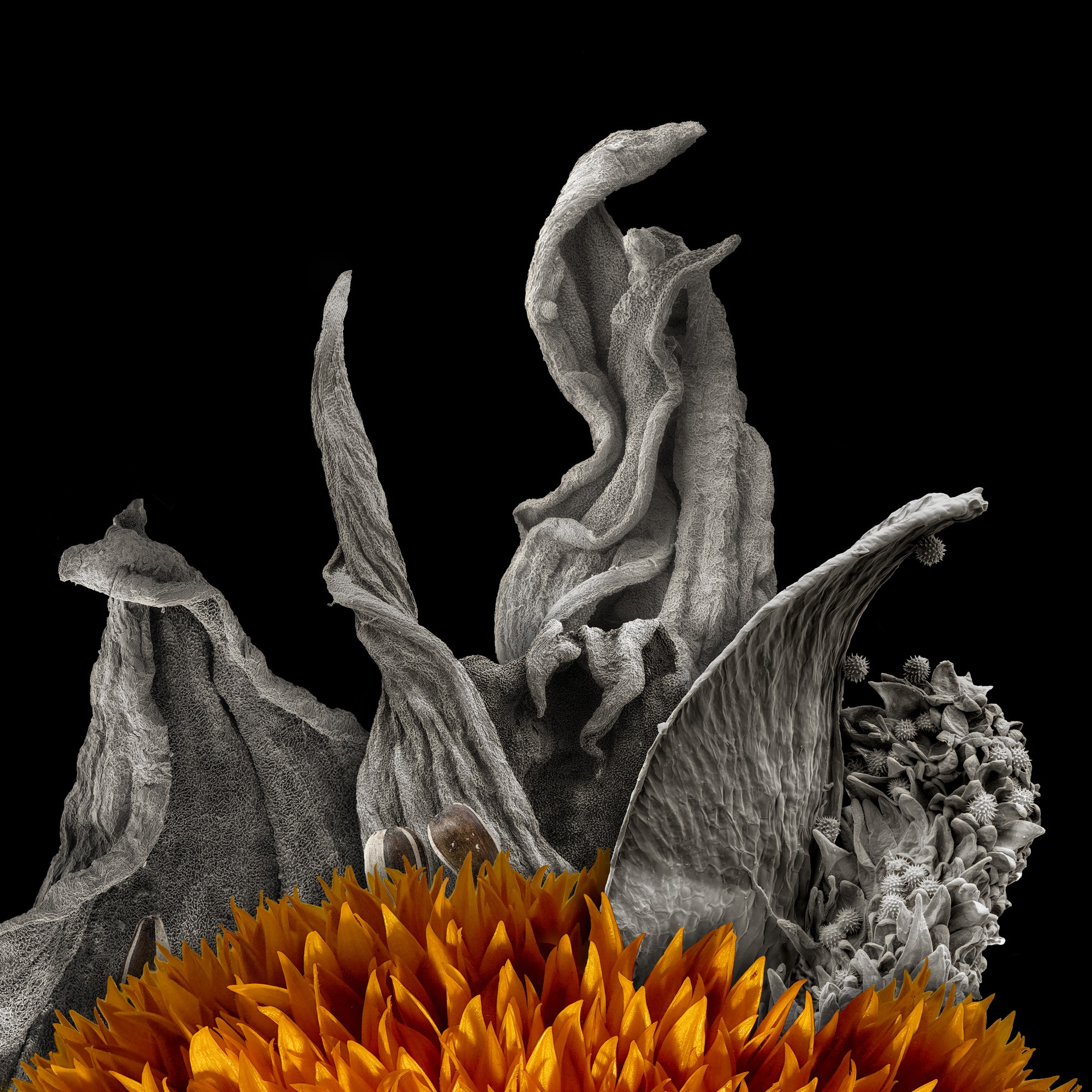 Photos: Evening Reception & Earth Week Artist Talk
Thursday, April 21, 2022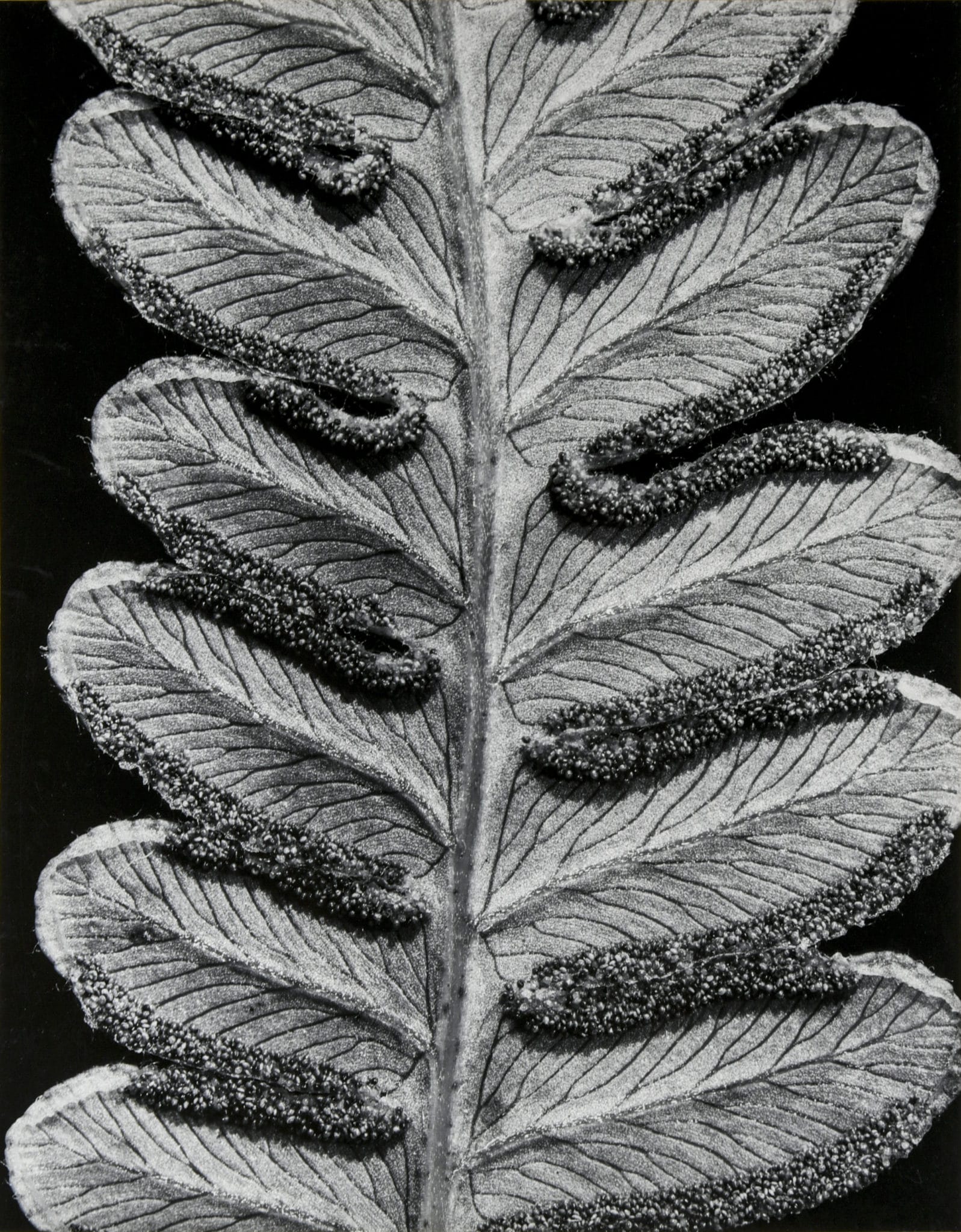 Fantastic Ferns
February 18 - June 5, 2022
Fantastic Ferns is an exhibition of 23 works by botanist and photographer Charles Neidorf. This show, presented in the Bendel Mansion lobby and arcade gallery, will also feature fern fossils from our permanent collection.
Neidorf collected, studied, and photographed various species of ferns native to the Northeastern US from 1940-1950. His stunning black and white photographs are heightened studies of the fern leaf, capturing the plant at its fertile peak. These photographs explore the ways in which this ubiquitous backyard plant is, in fact, a fascinating and important part of our natural world.
Image:
Charles Neidorf
Pteridium Aquilinum var Latiusculum (Eastern Bracken), c. 1940
Black and white photograph, magnified 11x
10 ¾ x 13 ½ inches
The Artistry of Jacques Pépin
 November 19, 2021 - January 30, 2022
While Jacques Pépin is revered worldwide for his cooking, his artwork is less-known but equally compelling, intuitive, and creatively expressed.
Pépin began painting over 50 years ago, starting with hand-illustrated menus created to celebrate the joy of mealtime gatherings for friends and family. Since then, he has expanded to capturing animals (particularly roosters and chickens), farm scenes and rural landscapes in a charming, pastoral style with a vivid palette.
I don't know whether my painting has helped my cuisine, or whether my cooking has helped my painting, and I don't know if one borrows from the other. All I know is that, certainly for me, cooking and painting can live in harmony together. Both are different expressions of who I am, and both enhance my life considerably." –Jacques Pépin
Take a Virtual Tour of "The Artistry of Jacques Pépin"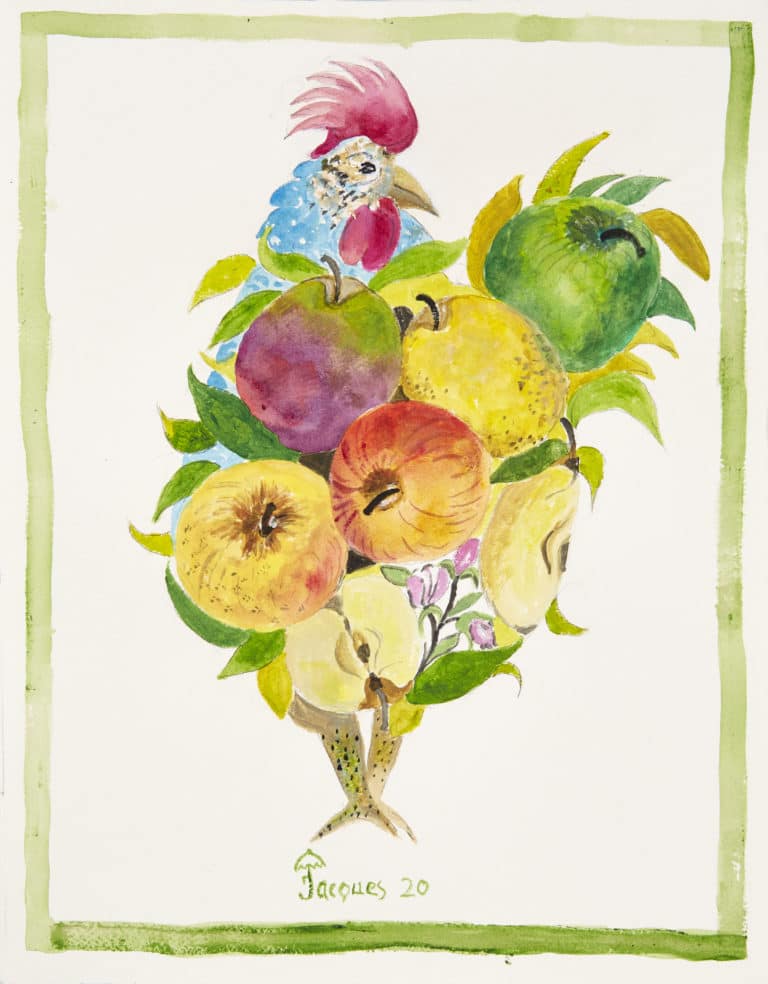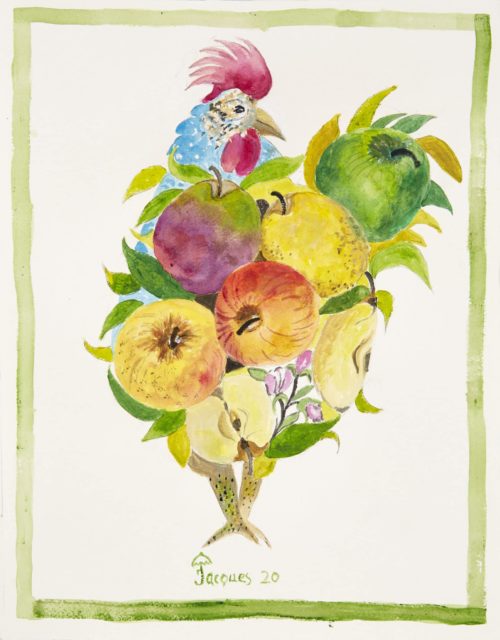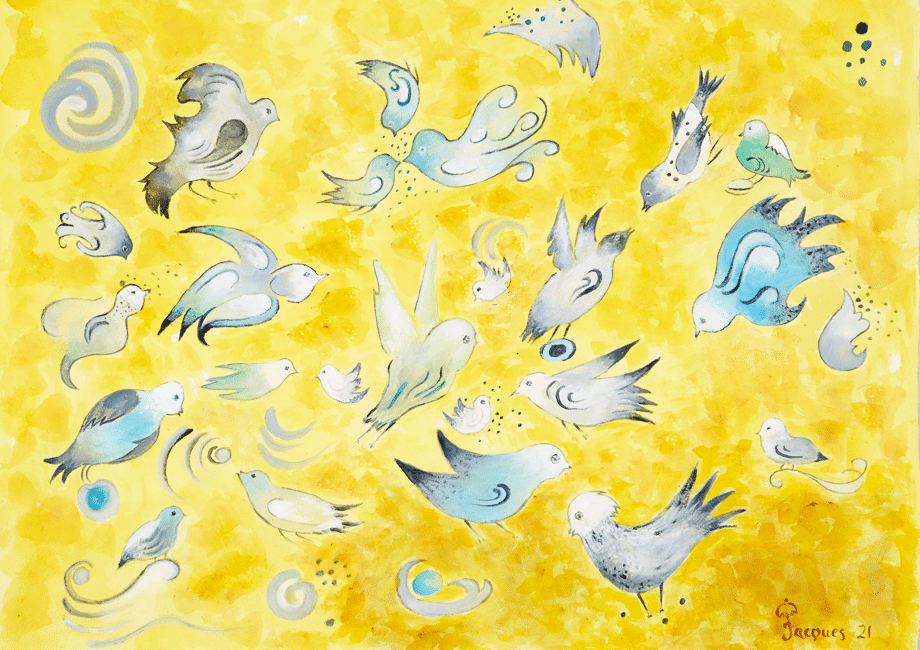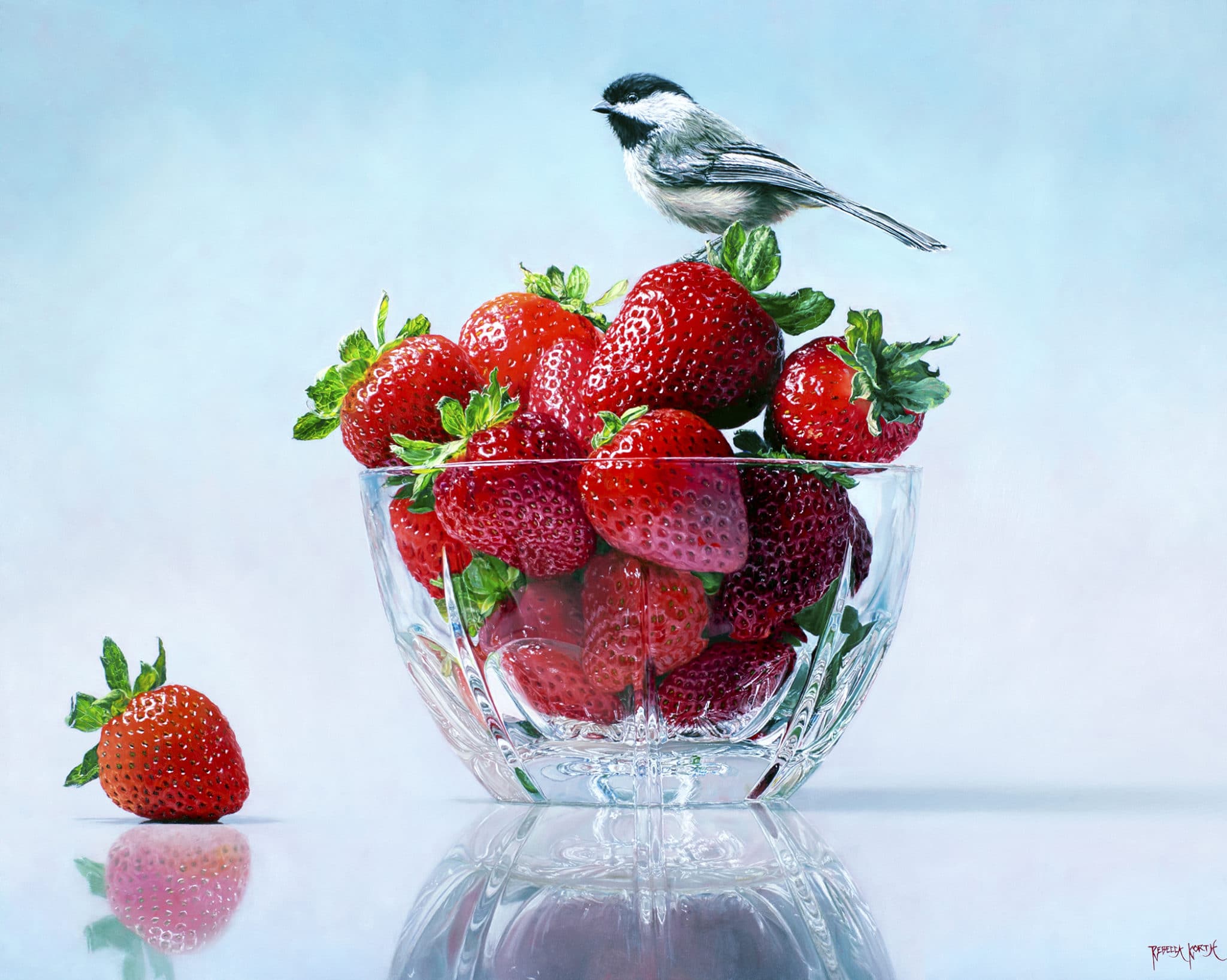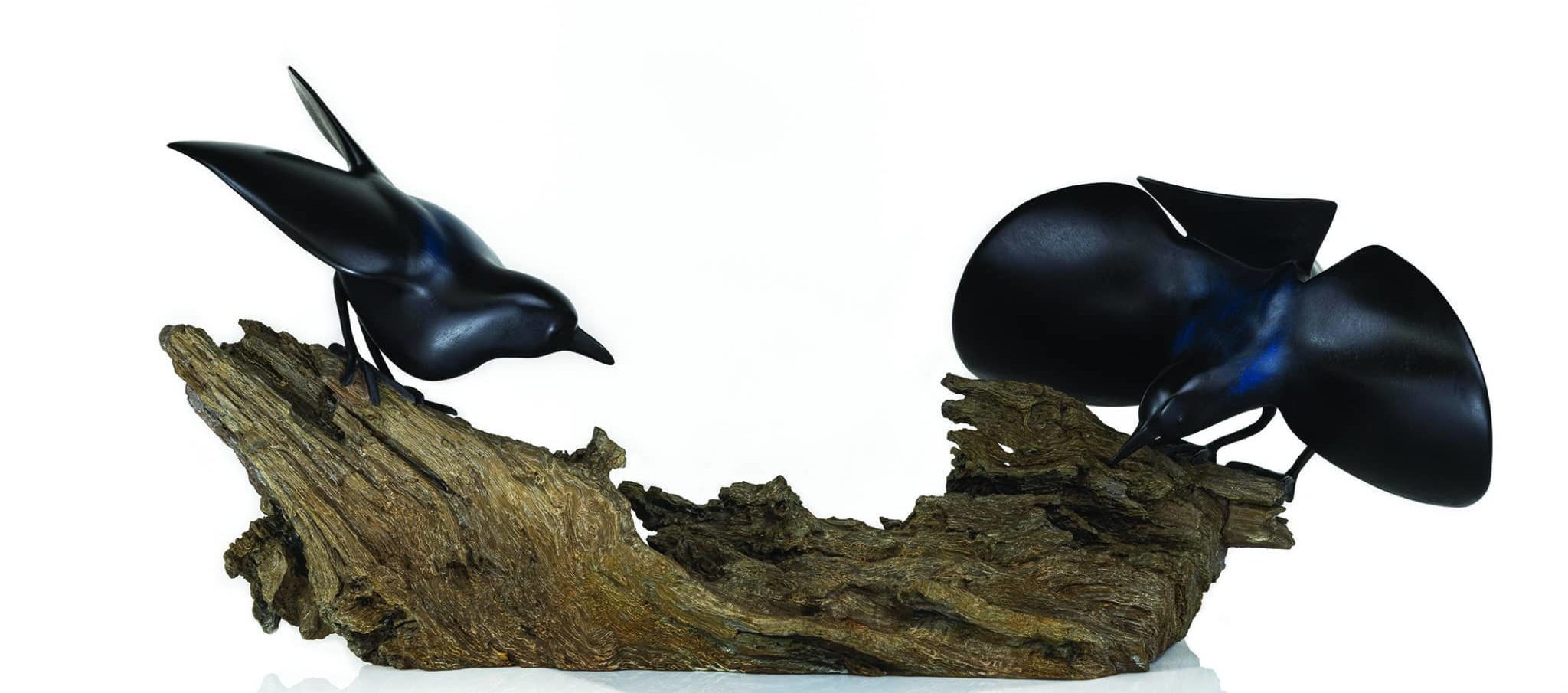 Birds in Art
September 3 - October 31, 2021
Birds enthrall us with their stunning plumage, amusing antics, and lilting song. Avian art inspires in endlessly novel ways, too, evoking the freedom of flight and the fragility of their earthbound existence.
Artists from throughout the world push themselves to new heights, striving to be selected for the internationally renowned Birds in Art exhibition. Birds, in all of their majesty and fragility, connect us with the natural world.
When some of the world's most talented artists look to birds for inspiration and strive to be among those chosen for the internationally renowned Birds in Art exhibition, the resulting artworks are stunning.
The 45th anniversary exhibition of Birds in Art is organized by the Leigh Yawkey Woodson Art Museum, Wausau, WI.
The Society's 59th Annual Exhibition premiered at The Briscoe Western Art Museum in San Antonio.  The mission of The Society of Animal Artists is to promote excellence in the portrayal of animals, domestic and/or wild, in art. The Society was founded in 1960 and over the past 60 years, works created by members of The Society of Animal Artists have established new standards of artistic preeminence in fine art. ​Art and the Animal ​ Annual Exhibits and Touring Exhibitions have been featured at more than 60 venues including museums and zoos, and art, cultural and science centers throughout North America.  Produced by David J. Wagner, L.L.C.
Enduring Wonder: SM&NC 85th Anniversary Exhibition (1936 - 2021)
A Retrospective of our Art, Treasures & Curiosities
May 28 – August 22, 2021
Enduring Wonder celebrates the 85th Anniversary of the Stamford Museum & Nature Center by giving viewers a visual history of the development and evolution of the museum's permanent collection.
From our humble beginnings as a "cabinet of curiosities" occupying three rooms at the Stamford Trust Company building, the collection now features objects ranging from the natural world, agricultural sciences, astronomy and history to important 19th-20th century American Art and major sculpture.
The SM&NC collections have grown remarkably since the establishment of the Museum in 1936 when founder, Dr. G.R.R. Hertzberg envisioned a safe and stimulating sanctuary where children and families could learn together. Today, the Stamford Museum maintains a permanent collection of more than 20,000 objects that we continue to utilize as educational tools to teach and enrich our community.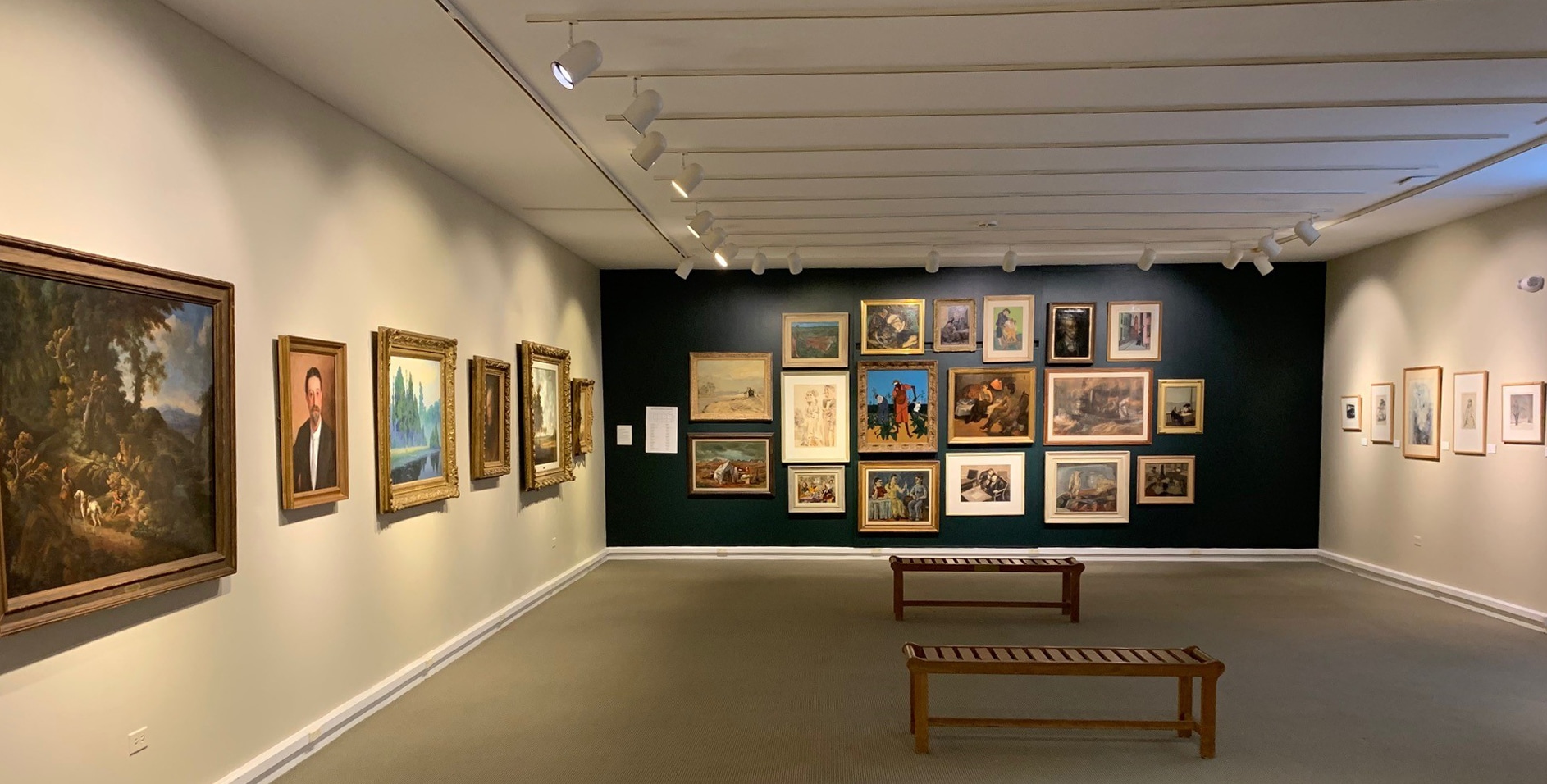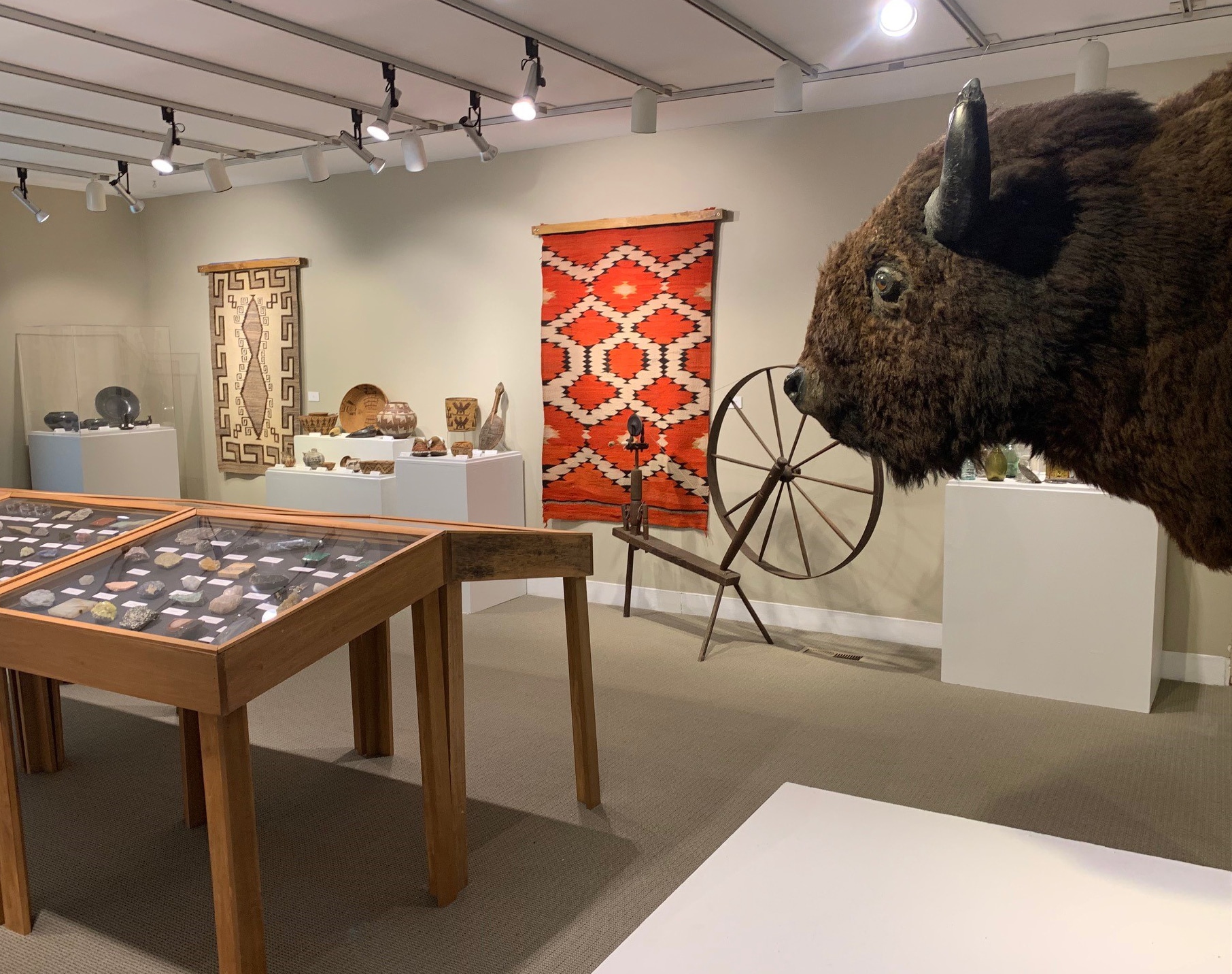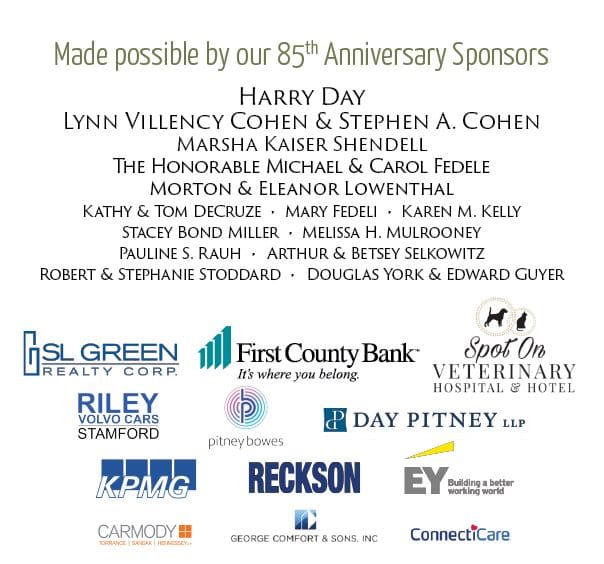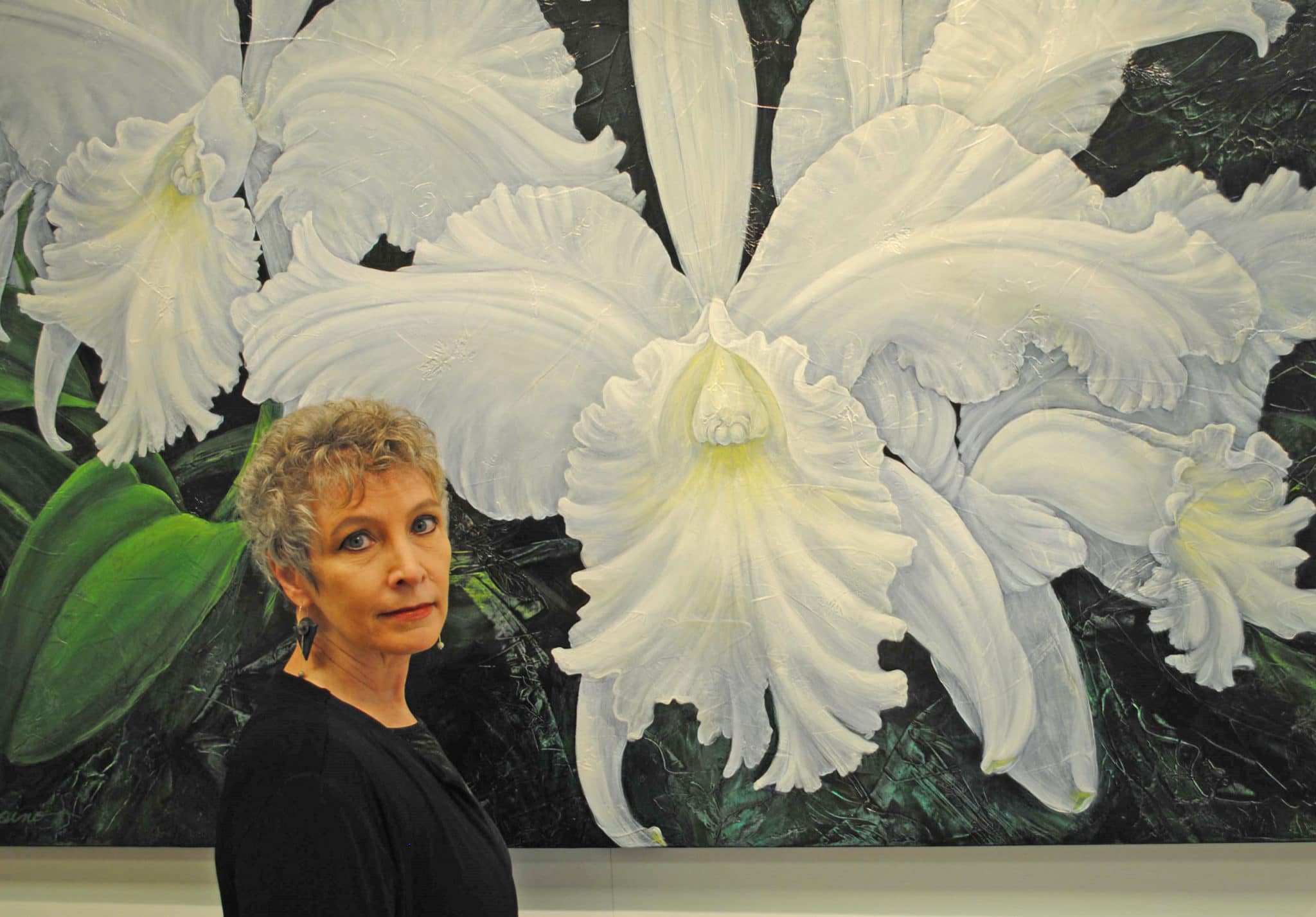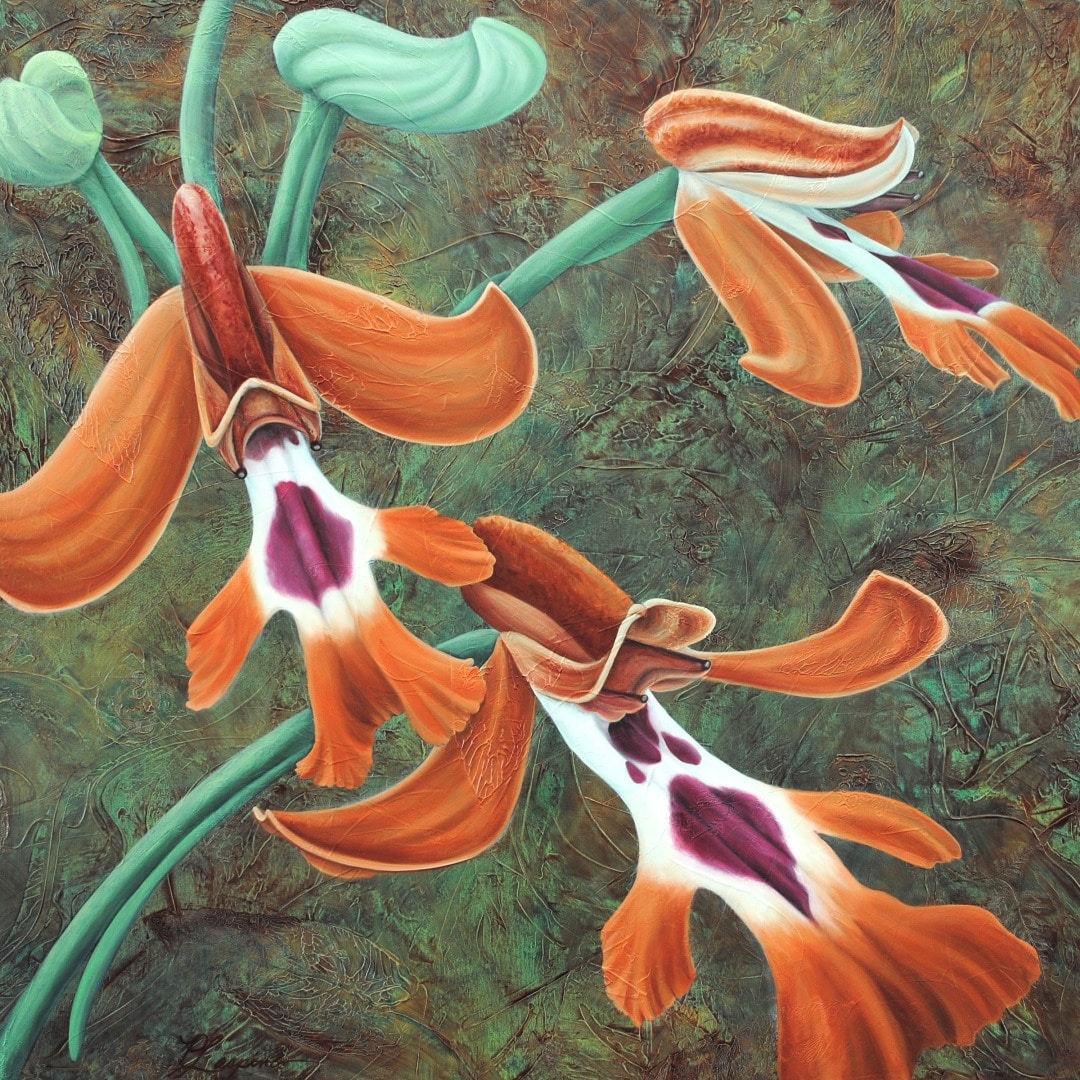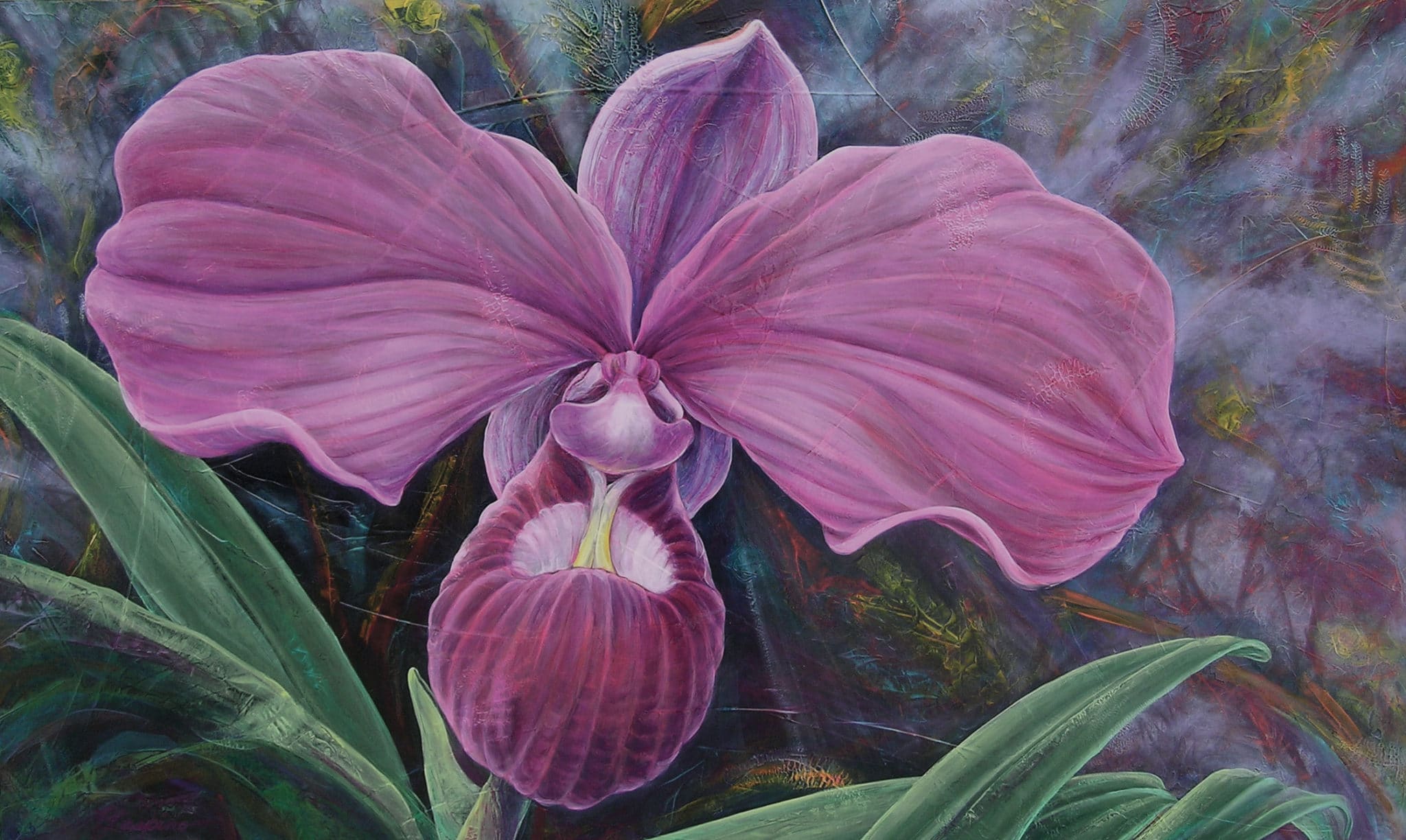 Global Garden: Resonant Beauty
A Solo Exhibition of Orchid Paintings by Patricia Laspino
January 29 - April 25, 2021
Orchids are one of the oldest, largest, and most diverse flowering plant families, with an estimated 30,000 naturally occurring species on every continent except Antarctica. With an addition of at least 130,000 man-made hybrids, Patricia Laspino views orchids as global artifacts of modern society.
Beacons of biodiversity, orchids can teach us about climate change and the pressure of environmental stress on nature. The most outstanding characteristics of orchids are their diversity and adaptability through survival strategies developed over the past 80 million years. However, the alarming accelerated rate of factors negatively affecting the orchid's habitats due to climate change and deforestation is prohibiting orchids and other species from adapting fast enough.
Over the last 20 years of Laspino's 40-year career as an artist, she has been working creatively to promote awareness for nature's preservation through her paintings, exhibitions and lectures which are designed to inspire advocacy and address climate change.  Interweaving art and science, these works of art showcase the profound beauty and wonder of nature by using the orchid as an ambassador and storyteller.
Metaphorically painting orchids, Laspino explores cultural and biological evolution, biodiversity and environmental issues. Her signature style of multi-layering translucent oil paint glazes over botanical impressions that resemble fossils creates a background of interwoven organic shapes, designs, textures and colors. The painted surfaces capture even the smallest amount of light to achieve the vibrancy and luminosity of a petal in the sunlight. Upon these botanical tapestries she paints the incredibly diverse architecture of the orchid, which she considers an icon of evolution.
With one foot firmly planted in the world of art and the other in science, Patricia Laspino Federally trademarked the project she now envisions as her life's work, known as the Orchid Alliance Project-Bridging Art and Science. "This global collaborative project unites participants, like the Stamford Museum & Nature Center, who share a common sensibility for global stewardship by increasing awareness for nature through innovative and educational art exhibitions and initiatives" says the artist.
Scientific and cultural research is an integral part of Laspino's studio practice. Her paintings tell stories to connect people with nature in unique and unexpected ways. Global Garden-Resonant Beauty uses the art of the orchid as a vehicle for awareness through beauty and inquiry. Art and science are intertwined beckoning the viewer to explore fresh perspectives and stimulating new conversations about nature's wonders.
To view all of the work included in Global Garden or to get more information on the artist, please visit: https://globalgardenart.com/
Biophilia: A Dialogue with Art, Nature and Science
October 1, 2020 – January 10, 2021
Biophilia is a condition that, to one degree or another, affects all of humanity. It is an instinctive sense of kinship with the rest of the living, breathing world. Literally translated, it is "love of life." Psychoanalyst Erich Fromm defined it as "the passionate love of life and all that is alive." Artist, naturalist, and New York Times bestselling author Christopher Marley is known for his unique ability to reveal the obscure beauty in nature and in this extraordinary exhibition creates a visual experience of the love we all have for life.
BIOPHILIA: A Dialogue with Art, Nature and Science is an extensive art and multimedia sensory experience that unravels man's intimate relationship with the natural world. Artist, naturalist and New York Times bestselling author Christopher Marley reveals the sometimes obscure beauty in nature through his three-dimensional work with animal, mineral and plant specimens. "Biophilia" meaning "love of life" is simultaneously explained and experienced in Marley's immersive exhibit where the ancient connection between art, nature and science is explored. Tapping the natural world as his medium, Marley's revolutionary work features rare elements of nature in the precise, geometric compositions that have become his signature. All of the organisms used in Marley's work are either reclaimed (in the case of vertebrates and blooms) or sustainably culled (in the case of insects and oceanic invertebrates). "My objective is to increase a love and appreciation for the aesthetics of organisms," Marley explains. The artwork of Christopher Marley does not merely captivate an audience. It also communicates an immediately discernible scientific story to the viewer, engaging them in an important dialogue they might otherwise miss.
Guests will appreciate the stunningly vivid displays for their artistry on the part of Marley, as well as the hidden artistry that nature has perfected. The specimens selected for his works are unique in their color, size or morphology, highlighting the vastness of biodiversity while symbolizing the vitality of human diversity. This revelation of beauty inspires an appreciation for both nature and humanity that extends far beyond the confines of the exhibit space. Marley's work seeks to instill in its viewers a desire to become more active in the conservation and stewardship of nature while inspiring us to safeguard and honor human diversity.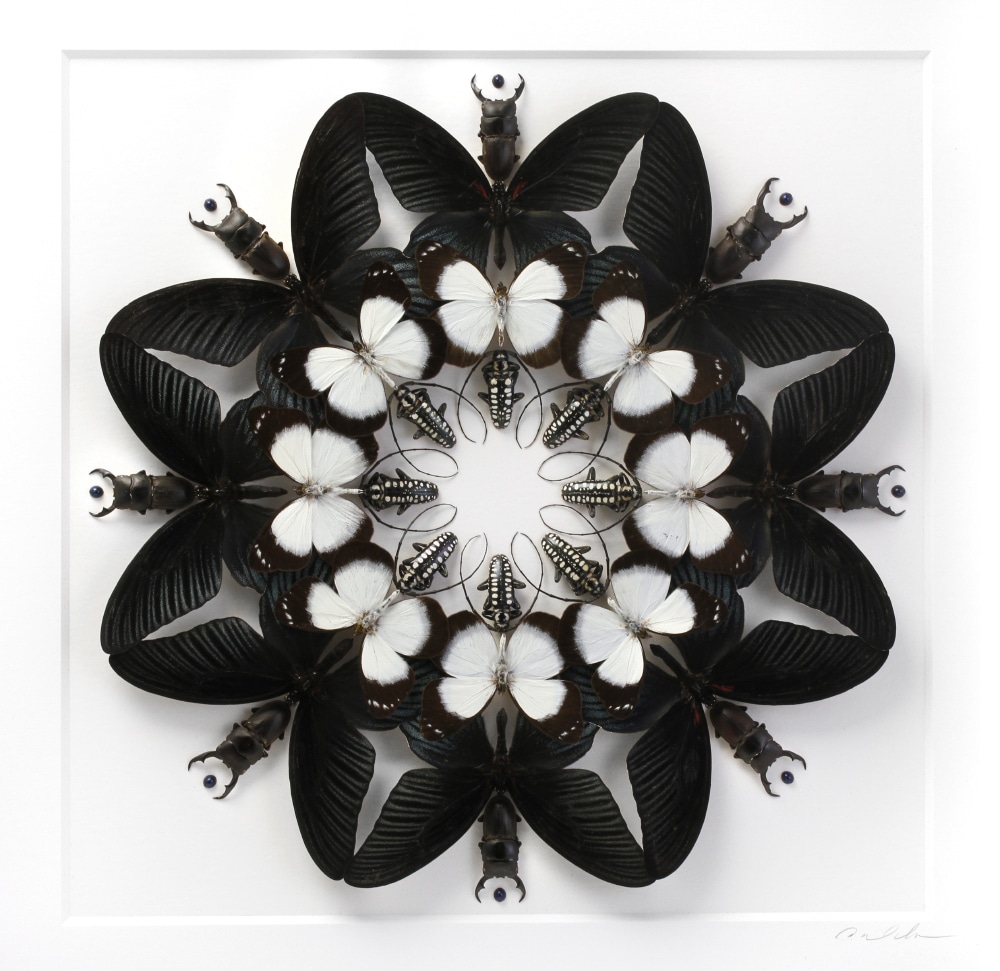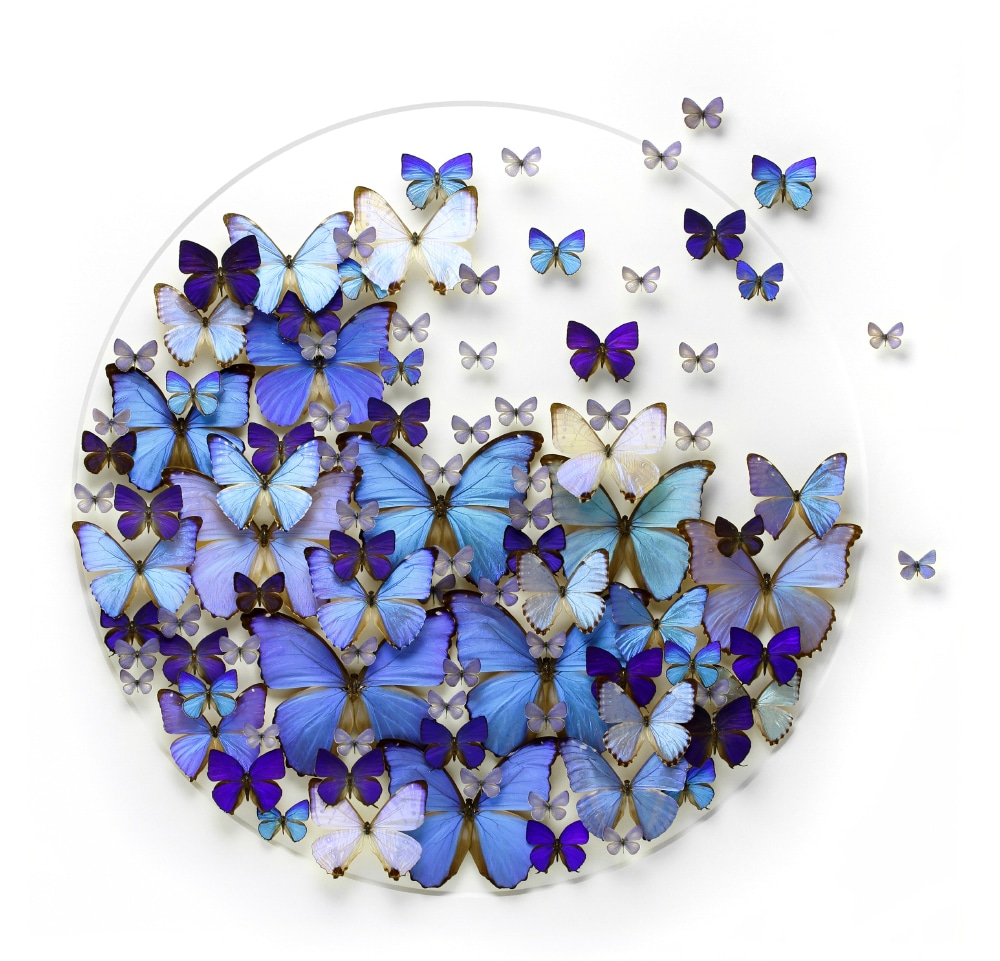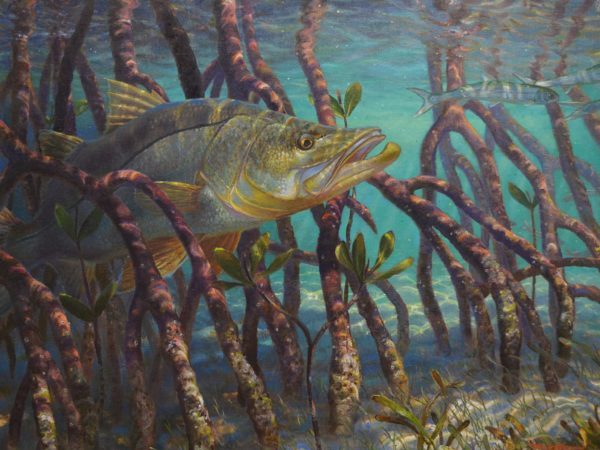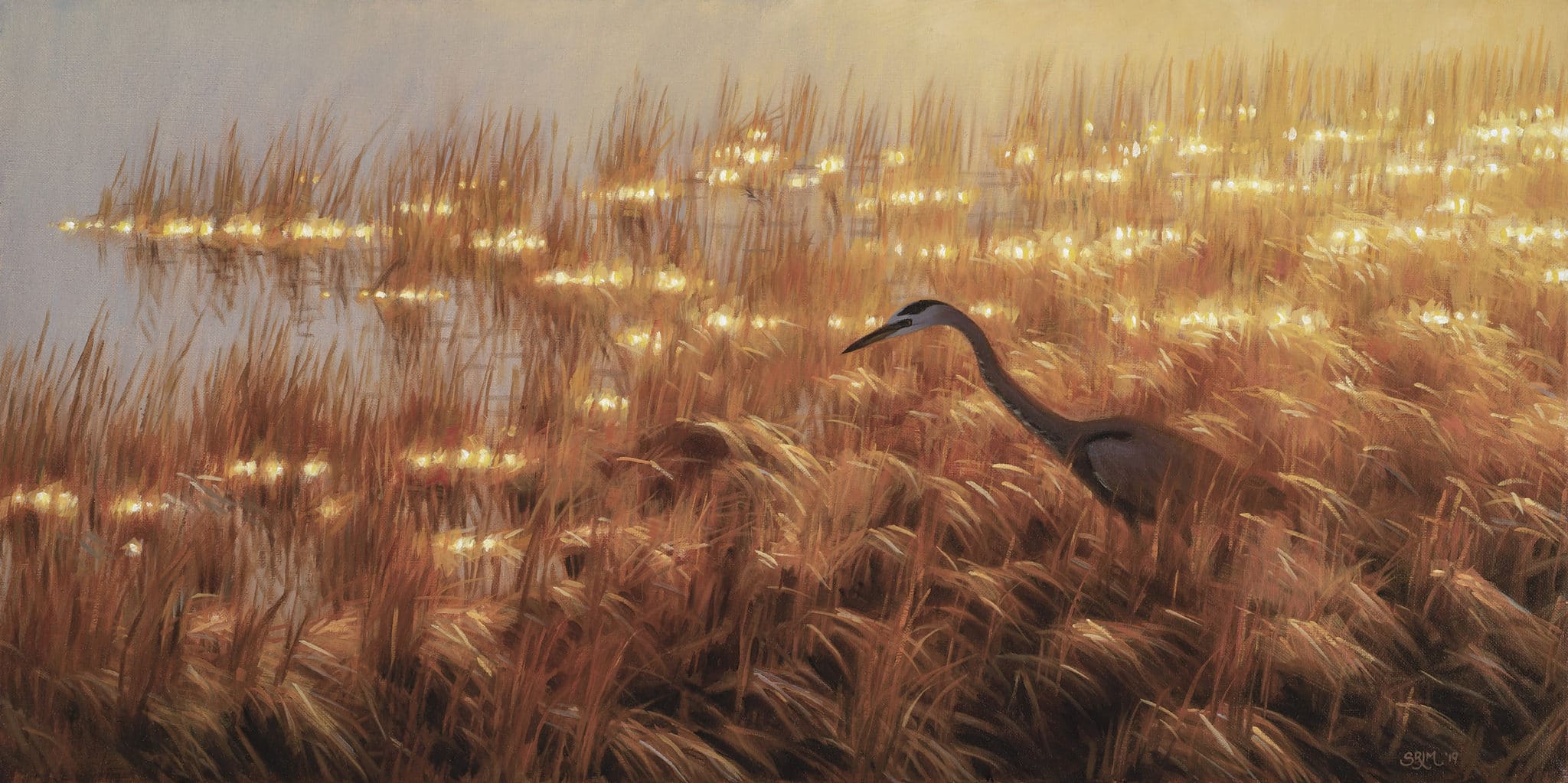 Art and the Animal
June 17 - September 13, 2020
Art and the Animal ​ is a flagship exhibition of The Society of Animal Artists, which is regarded worldwide as the most prestigious artist membership organization dedicated to the theme of animals in art. A juried exhibit for art and animal lovers alike, visitors will get a chance to view more than 50 diverse artworks combining natural history and fine art in various styles and ranging in medium from oils, and watercolors, to exquisite pencil and ink works, paper cutouts and sculpture.
The Society's 59th Annual Exhibition premiered at The Briscoe Western Art Museum in San Antonio.  The mission of The Society of Animal Artists is to promote excellence in the portrayal of animals, domestic and/or wild, in art. The Society was founded in 1960 and over the past 60 years, works created by members of The Society of Animal Artists have established new standards of artistic preeminence in fine art. ​Art and the Animal ​ Annual Exhibits and Touring Exhibitions have been featured at more than 60 venues including museums and zoos, and art, cultural and science centers throughout North America.  Produced by David J. Wagner, L.L.C.
Thomas D. Mangelsen – A LIFE IN THE WILD
January 17 – March 15, 2020
American nature photographer Thomas D. Mangelsen has been praised by many as a spiritual descendent of Ansel Adams, Eliot Porter and Edward Weston.  Over his more than 40 years of traveling to the wildest corners of North America and beyond, Mangelsen has become legendary for producing a body of work that includes truly awe-inspiring landscapes and some of the most recognizable wildlife scenes ever photographed, including many counted among the most important of the modern environmental age.
A LIFE IN THE WILD is an exhibition containing 40 of Mangelsen's most resonant images—images that take viewers on a journey into the haunts of iconic species whose struggles for survival are metaphorical fulcrums for reflection in the 21st century.
In an age of rampant digital manipulation of imagery and an era in which many nature photographers take shortcuts to amass portfolios by frequenting "game farms"—facilities that rent out wildlife "models" by the hour—Mangelsen's work stands as a striking and noble counterpoint, Allen says. Every single image in Mangelsen's portfolio has been taken in the wild under natural conditions; the result of him waiting for the "picture perfect moment" across decades and often in hostile conditions. Such a body of work can only be achieved by having a heightened sense of animal behavior, an uncanny feel for being able to read changing atmospherics in the environment, and patience.
This exhibition is produced by David J. Wagner, L.L.C.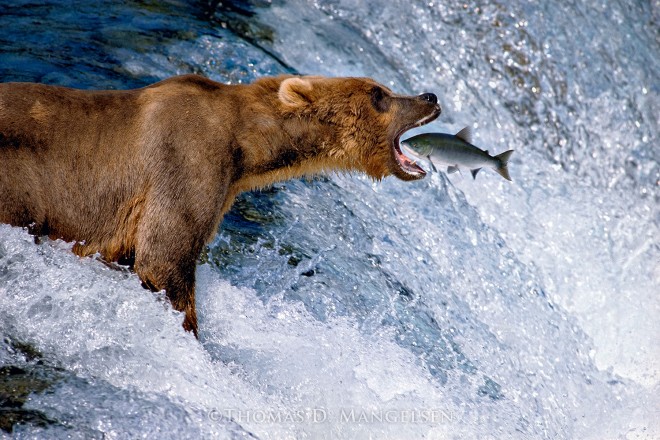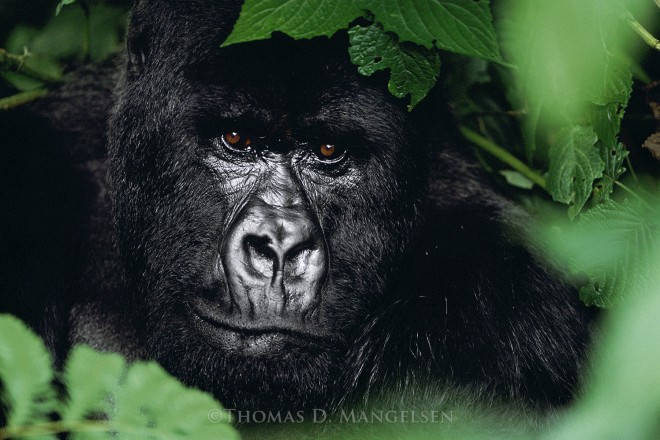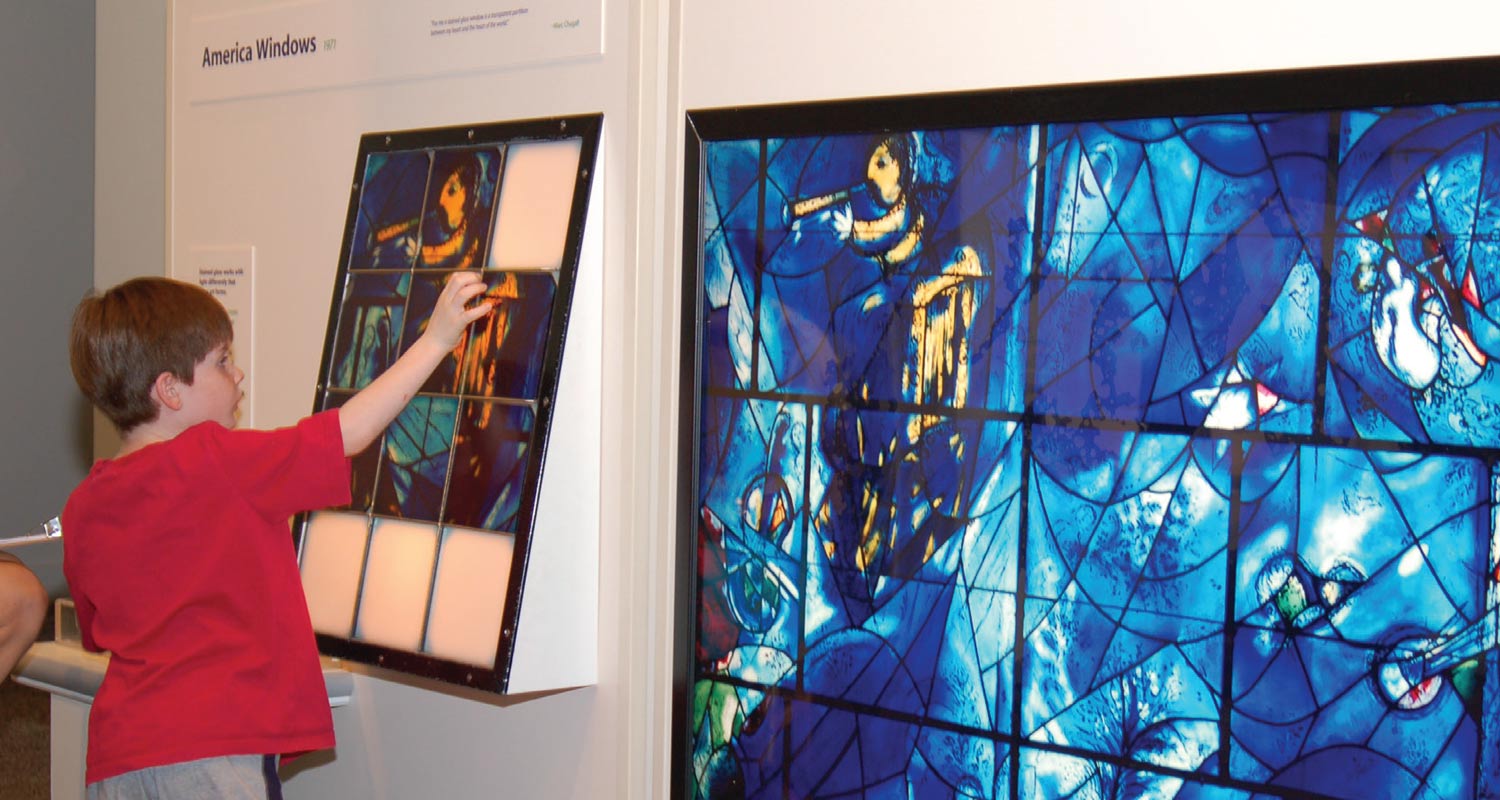 Chagall for Children
November 15, 2019 – January 5, 2020
Marc Chagall's powerful works are characterized by their poetic, mystical qualities, their expressionist perspective, and their use of bold, vivid color.
Chagall's style has been associated with the art movements of surrealism, fauvism, and cubism but instead of fitting neatly into one category, Chagall created a style uniquely his own. Chagall for Children gives a unique approach to introducing children to art through the life and work of a master artist, helping children and adults alike develop a greater understanding and appreciation of all forms of artistic expression.
The exhibit is designed to engage visitors in the exploration of both art and the artist through 14 interactive, multi-sensory components. Each component features one of Chagall's works with an accompanying hands‑on activity in a variety of media that encourages the visitor to explore and work with specific art principles such as color, composition, light, and texture.
Organized by the Kohl Children's Museum, Illinois.
Fruitfulness by Nathalia Edenmont
September 20 – November 3, 2019
Organized by the Flint Institute of Arts of Michigan and the Nancy Hoffman Gallery of New York City, this collection of monumental photographs by the artist features elaborate compositions of garments constructed from unconventional, often organic, materials, with each piece taking up to 18 hours to create.
Nathalia Edenmont was born in Yalta in 1970, and moved to Sweden by the time she was 20, realizing that life in the Soviet Union was disintegrating and held no future for her.
At 27, she was accepted to Forsberg Skola to study graphic design, where an artist mentor encouraged her to visualize her inner pictures and try to capture them with a camera. "I only look inside my head; what I see in my mind is what I create," said Edenmont. "I do not sketch; the image is complete and sharp within me. I have absolute control over all aspects of what I do."
Fearlessly re-awaking memories, Edenmont's repository of images are from her dreams, her own past works, art history and contemporary culture, and the DNA code she uses to building her powerful lexicon of life and loss. Her passion translates into powerful images that attract us with their beauty, and snare us with their honesty.
In each new series it is as if she is a chrysalis challenging herself to emerge with different wings; her visions of Madonnas, paradise, and succor exquisitely composed for her large format camera.
"We are very pleased to welcome Nathalia, who will be travelling from Sweden specifically for our opening," said Jillian Casey, Curator of Collections & Exhibitions for the Stamford Museum & Nature Center. "This is a rare opportunity for the public to meet the artist and talk with her personally about the conception and creation of her beautifully arresting photographs."
Take a Virtual Tour of "Fruitfulness"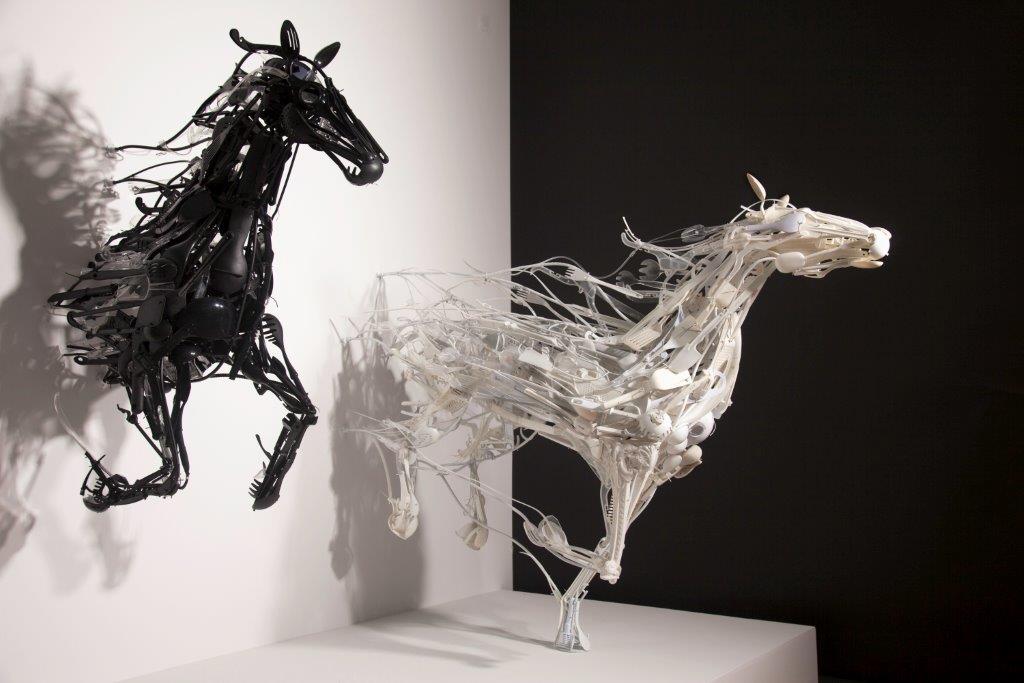 Sayaka Ganz: Reclaimed Creations
June 28 – September 2, 2019
Sayaka Ganz utilizes reclaimed plastic household objects like brush strokes which appear visibly unified at a distance though separate at close proximity; she describes her style as "3-D impressionism". Ganz's aim is to impart new life to the items by transforming them into wildlife forms in full motion- including horses, birds, swimming polar bears, and "Uta" a humpbacked whale.
This exhibition includes installations of animals, which are in rich in color and energy, to create an illusion of form. "My work is about perceiving harmony, even in situations that appear chaotic from the inside," Ganz said in a news release. "When observing my sculptures up close, one might see gaps, holes, and items being held on only by small points; step away, however, and the sculptures reveal the harmony created when the objects are aligned to the same general — but not identical — direction. Similarly, it is important to gain perspective by stepping back from current problems and look at the larger picture. Then one can perceive the beauty and patterns that exist." Ganz said she hopes her creations will provoke a re-examination of our relationship to the natural world.
Organized by David J. Wagner, L.L.C.
MEDIEVAL TO METAL: The Art & Evolution of the Guitar
February 22 – May 27, 2019
"Medieval to Metal: The Art & Evolution of The Guitar" celebrates the artistic development of the guitar. Developed by The National GUITAR Museum in New York, New York, it features 40 objects, ranging from the rare and antique to the wildly popular and innovative. The exhibition explores all facets of the world's most popular instrument, from its history as an instrument of popular culture over the past four hundred years to modern efforts to reinvent the guitar with different materials, shapes, and approaches to design.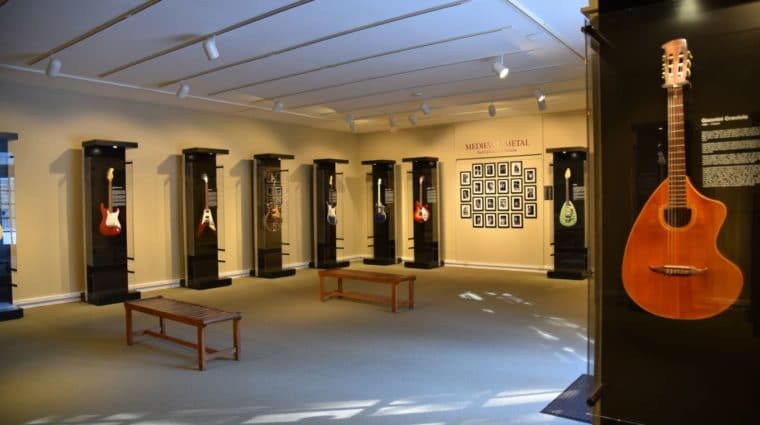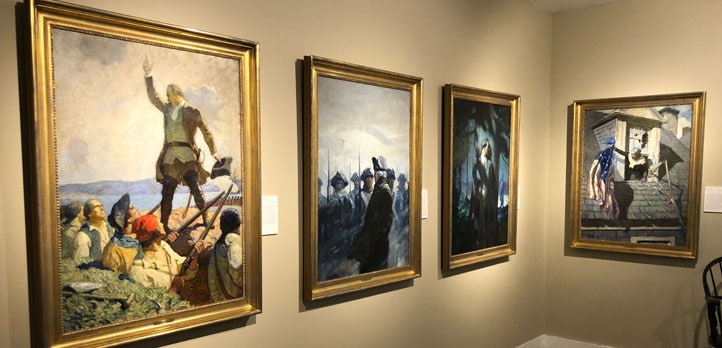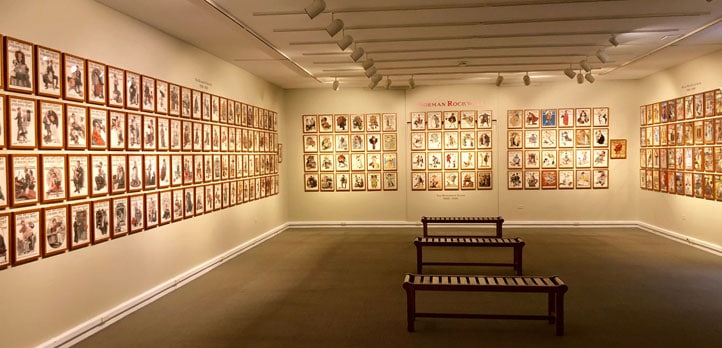 HOLIDAY TRIPTYCH
N.C. WYETH: Poems & Paintings of American Patriotism, NORMAN ROCKWELL Saturday Evening Post Covers and The Four Freedoms & WWI Illustrated sheet music from the Kies Collection
Saturday, November 10 – Jan 27, 2019
The arts have an undeniable place in the ethos of American patriotism. Dating back to the late 18th and early 19th centuries, artists have been showing the America they experienced and observed. This exhibition will feature the different forms in which artists have expressed their patriotism. The Stamford Museum & Nature Center will be showcasing; N.C. Wyeth: Poems & Paintings of American Patriotism, Norman Rockwell's Saturday Evening Post Covers & Four Freedoms and a collection of illustrated sheet music covers from World War I.
THE LOFT ARTISTS: Then & Now 40 Years of Art
September 21 – October 28, 2018
The Loft Artists: Then & Now 40 Years of Art (1978-2018) presents a semi-retrospective including roughly eighty works by selected previous and all current Loft Artists Association members. The show will provide a visual timeline of artists living in Stamford in 1978 and how it has evolved into the current Stamford arts scene. The selected works will highlight the dynamic mediums, themes, and methods that these local artists use.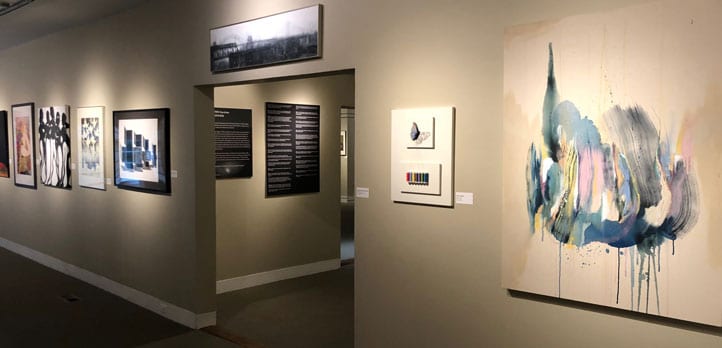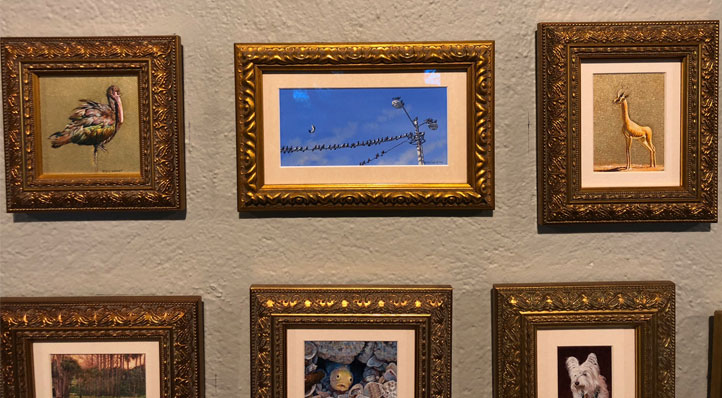 EXQUISITE MINIATURES by Wes and Rachelle Siegrist
August 1, 2018 - January 1, 2019
Fifty Miniature paintings of the natural world so exquisitely crafted that they are often mistaken for tiny photographs. Tiny treasures that typically measure less than 9 square inches display intricate details when viewed under magnification!  EXQUISITE MINIATURES consists primarily of nature subjects and landscapes, but it also includes a few portraits and still lifes.
ONCE ENDANGERED: The Return of Wolves & Peregrine Falcons
June 23 – September 3, 2018
In times of shrinking habitats, degraded environments and dwindling biological diversity, it is a rare and wonderful event when an endangered species is brought back from the abyss. This exhibition tells just such a story. Using specimens, objects, interactives, video and graphics, this exhibition looks at the biology, behavior and near demise of these remarkable birds. The Bell Museum of Natural History, in cooperation with the International Wolf Center in Ely, MN, presents, a timely exhibition about wolves and their related cousins, the red wolf and coyote. It explores human and wolf coexistence and examines issues and experiences from the Arctic to the American Southwest. Although the details vary across the continent, a consistent story emerges: humans determine the future of the wolf in North America.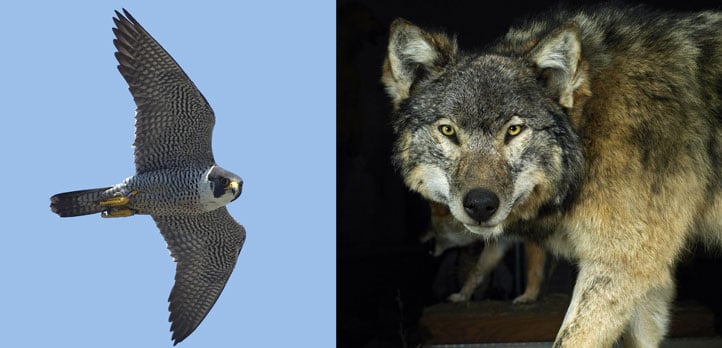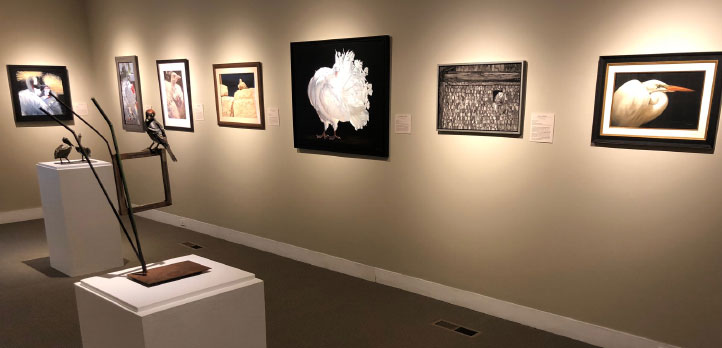 Birds in Art
February 24 – May 28, 2018
Birds, in all of their majesty and fragility, connect us with the natural world. When some of the world's most talented artists look to birds for inspiration and strive to be among those chosen for the internationally renowned Birds in Art exhibition, the resulting artworks are stunning.
Take a Virtual Tour of our Galleries