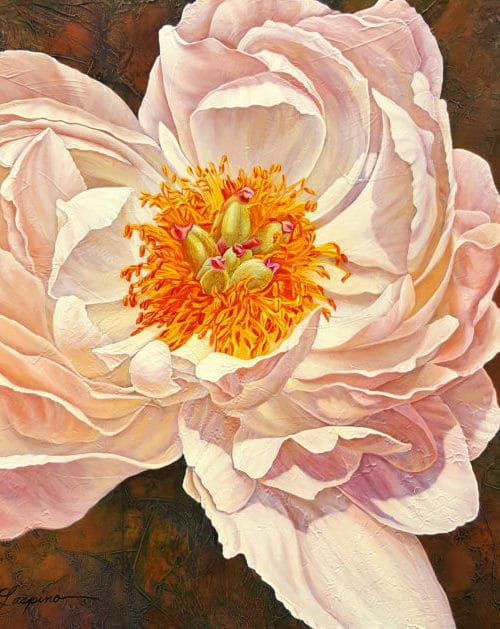 POSTPONED: Global Garden: Resonant Beauty
A Solo Exhibition of Orchid Paintings by Patricia Laspino
March 27 – May 25, 2020
Opening Reception with Artist: Thursday, March 26, 2020, 6 - 8pm
Please note that due to COVID-19, the Opening Reception has been cancelled.
As a professional artist, Patricia Laspino's forty-year career has been inspired by the beauty and diversity of the natural world and its power to influence. She has chosen the floral, specifically the orchid, as a primary focus of interest.
Throughout April, the Global Garden exhibition will feature "Saturdays with the Artist," with Laspino on-site at the Stamford Museum & Nature Center from noon to 3 p.m.
On Thursday, May 7 from 6 – 8 pm, the museum will host "An Orchid Conservation Conversation with Tom Mirenda," respected writer, lecturer and a leading authority on orchid ecology, pollination biology, and strategies for orchid conservation. Formerly with the Smithsonian, Mirenda maintained and curated their collection of over 9,000 orchids for 17 years.