Sophy Regensburg:
A Retrospective
On view Dec 9, 2022 – March 19, 2023
Opening Reception & Annual Holiday Market on December 8, 2022, 5-8 pm
Sophy Regensburg: A Retrospective will be the first museum exhibition for the artist, whose career is long overdue for a comprehensive survey. In 1952, Regensburg began painting at the age of 67 while living on the Upper East Side in New York City. She was renowned for her vivid scenes depicting objects culled from her everyday life – a pitcher of tulips, a plate of shucked oysters, a slice of cherry pie.
In her youth Regensburg studied drawing at The Chase Art School under William Merritt Chase and Robert Henri, yet her mature style belies that of her celebrated teachers. Her highly organized compositions, defined by a flattened perspective and layers of patterning, reveals Regensburg's preference for saturated color, crisp forms, and an obsessive attention to detail.
Unfairly categorized as a naïve painter during her lifetime, a label the artist openly abhorred, our retrospective will present Regensburg as an important modernist of the twentieth century.  Her vibrant landscapes and charming still-lifes belong in the same conversation as the lush scenes of Post-Impressionist Henri Rousseau and the nostalgic tableaus of Pop painter Wayne Thiebaud. Throughout the course of her twenty-year career, Regensburg produced over 500 works of art and had fifteen solo exhibitions at prominent New York City galleries, including Babcock Galleries, FAR Gallery, and Martha Jackson Gallery.
In addition to the five paintings drawn from the permanent collection of the Stamford Museum & Nature Center, Sophy Regensburg: A Retrospective will feature over fifty additional paintings, drawings, and prints on loan from U.S. private collections and museums, exhibited together for the first time.
Sophy Regensburg (1884-1974)
Sliced Loaf, c. 1968
Casein on canvas
16 x 20 inches
Collection of the Stamford Museum & Nature Center
Gift of Mr. Charles Regensburg, 85.7.2
Sophy Regensburg (1885-1974)
Straw Baskets with White Pitcher, undated
Casein on canvas
20 x 16 inches
Collection of the Miami University Art Museum, Oxford, OH,
Gift of Mr. and Mrs. Leonard Feist
Nancy Macko:
The Fragile Bee
On view April 14 – September 4, 2023
Opening Reception on April 13, 2023, 5-7 pm
Since the early nineties, Nancy Macko has drawn upon images of the honeybee society to explore the relationships between art, science, technology, and ancient matriarchal cultures. In her most recent exhibition, The Fragile Bee, Macko combines painting, printmaking, digital media, photography, video, and installation elements to create a unique visual language. This combination of media allows her to examine and respond to issues related to eco-feminism, nature, and the importance of ancient matriarchal cultures, as well as to explore her interest in mathematics, and prime numbers, in which she attempts to make the implicit connections between nature and technology explicit.
The Fragile Bee also explores the artist's love of plants, and her images investigate the botany world as seen through the honeybee's eyes.  She photographs botanical specimens that the honeybee pollinates and visually records nature's exquisite beauty, fragility, and, often, cruelty.  The recent decline in the honeybee population and, more broadly, the idea of life and death in nature are prevalent themes in her work.  Macko is deeply concerned with the disappearance of honeybees and through her art seeks to raise awareness regarding the vulnerability of their ecosystem.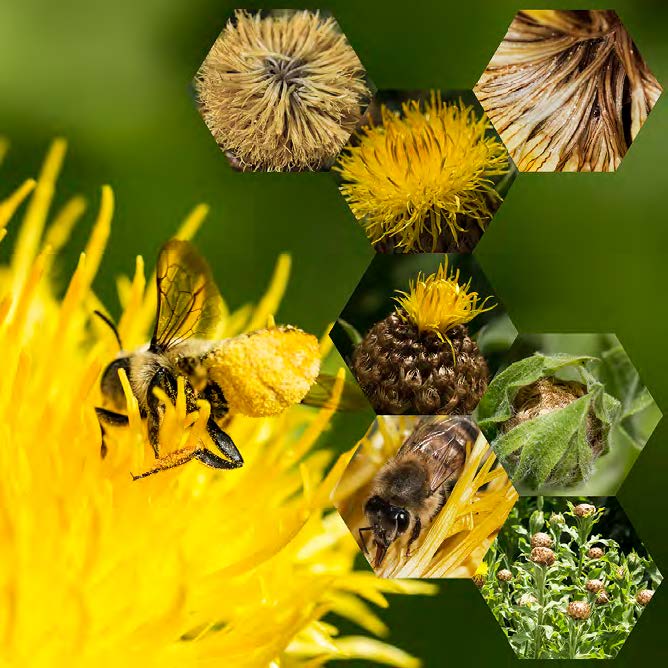 Nancy Macko
Great Golden Knapweed (Centaurea macrocephala), 2018
Archival digital print mounted on white sintra and faced with Plexiglas, Edition 5
40 ½ x 40 ½ inches
This exhibition was organized through Katharine T. Carter & Associates.
Curatorial Programs & Events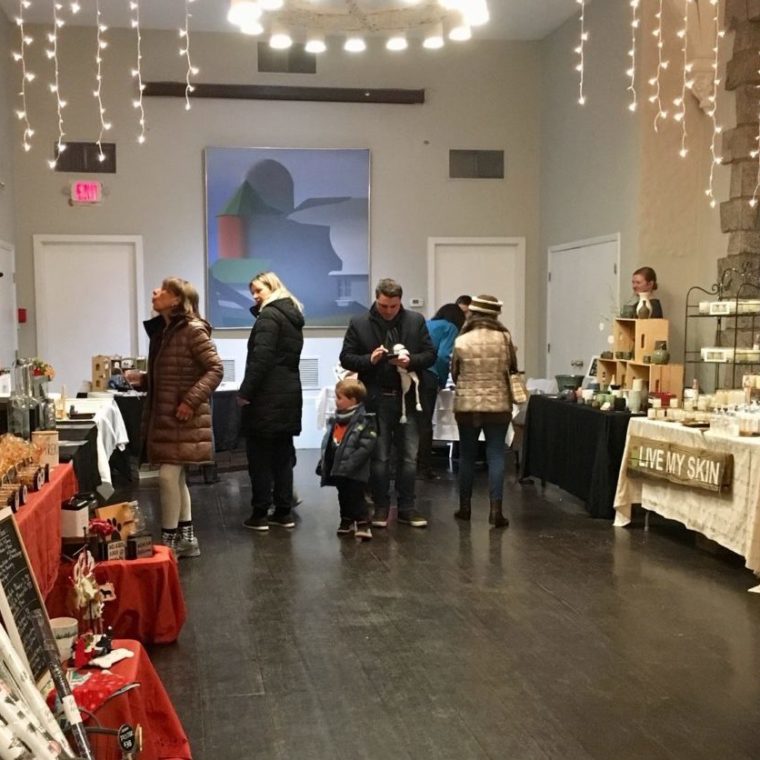 SM&NC Holiday Market in conjunction with the exhibition opening of "Sophy Regensburg: A Retrospective" Come start (or finish!) your holiday shopping at our Holiday Market, featuring the hand-crafted work of local artisans. Come shop our Holiday Market for handmade artisan products. Goods include Candles, Soaps, Body Scrubs, Skincare Products, Jewelry, Ceramics,…
Read More