Facility Rentals at the SM&NC
Private, Social & Corporate Events
Situated on a picturesque 118+ acre campus, Stamford Museum & Nature Center offers a variety of distinctive indoor and outdoor settings for private, social and corporate events.
We work directly with you and/or your wedding planner, along with our broad list of experienced caterers to tailor a memorable event suited for a range of budgets and style preferences.
Knobloch Family Farmhouse
Our award-winning Farmhouse is a newly-constructed venue featuring charming vistas across our gently-sloping property -- including our working New England farm with pastures and barns, maple sugaring house, and organic gardens. Seating up to 150 guests and featuring natural finishes, a high exposed-beam ceiling, and large outdoor terrace with sweeping views, The Farmhouse offers authentic rustic chic with the convenience of modern amenities, including a state-of-the-art catering kitchen.
Bendel Mansion
Designed in the style of a 19th century European estate, Bendel Mansion was originally built as the country retreat of department store magnate Henri Bendel. Architecturally impressive yet warm and welcoming, the Mansion features grand-scale rooms which once hosted guests of the Gilded Age and now house our permanent art collection, temporary exhibitions and event spaces. With outdoor terraces, oversize leaded-glass windows, and surrounded by picturesque classical statues, sculptures and plantings, the Mansion offers a distinctive vibe and personality, and is ideal for ceremonies and receptions for up to 150 guests.
Corporate Meetings
For corporate events, the indoor spaces in the Bendel Mansion and Farmhouse easily accommodate classroom-style lectures, breakout sessions, working meals and interactive presentations. Weather-permitting, the property also allows for company picnics, team-building exercises and corporate volunteer events. Corporate supporters enjoy generous discounts on all meetings and events.
Outdoors
Our photogenic forested acreage, idyllic New England working farm with heritage animals, organic flower and vegetable gardens, peaceful private ponds, babbling brooks, and sun-dappled walking trails afford multiple options for outdoor ceremonies.
To arrange a tour or for more information, please contact Gigi Lombardi, Facility Use & Events Manager at 203.977.6530 or events@stamfordmuseum.org.
Take a Virtual Tour of the Knobloch Family Farmhouse
Take a Virtual Tour of the Bendel Mansion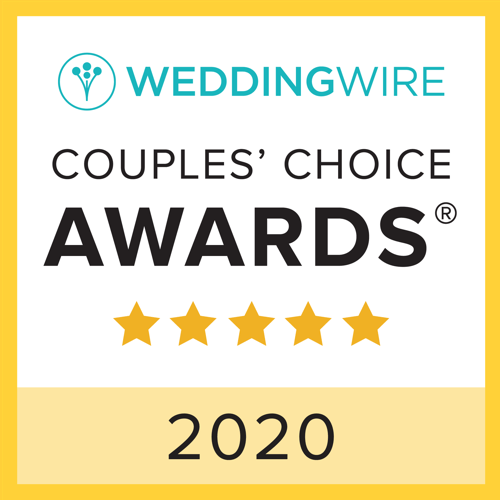 "Thank you to the SM&NC for blessing us with the greatest celebration of our lives!"
Incredible venue. We were fortunate enough to be one of the first to use the Farmhouse. Everything about it was wonderful (the space, the acoustics, the grounds, etc.). Also, thought it was special that what we paid ultimately went back to supporting the Museum and Nature Center. Know that you are in the best of hands.
-Kyle P.
"ABSOLUTELY the best choice I could have made."
This place will forever be one of my favorite memories of all time. I come from a background in wedding management so I was really seeking freedom in how I constructed the wedding but also personal care. The SM&NC team were an absolute joy to work with. I am hard to impress with customer care but they really did impress me; I was honestly sad when it was all over because there were no more meetings to coordinate at this beautiful venue! I cannot recommend this beautiful venue with their professional, kind and committed event management staff enough!!!
- Katera N.
Select an Image to View Larger: