Host an educational themed birthday for your child!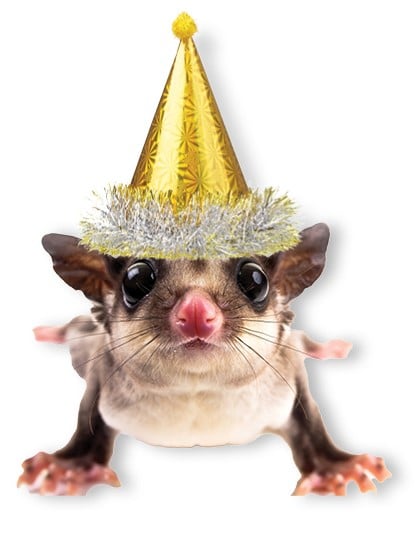 We are excited to announce the return of nature and science themed birthday parties that include the rental of Heckscher Barn! We have also increased the maximum sizes on our birthday parties. Outdoor parties without the need to rent space are still available too! 
We are delighted to offer small group on-site birthday party options. Choose from a behind-the-scenes farm tour, a remote animal visit, or even a chance to unleash your inner scientist! Whichever option you choose, our experienced educators will lead an amazing age-appropriate experience that your child and their friends will love!
Please note that on-site birthday parties are for SM&NC Members only.
Contact jfranz@stamfordmuseum.org for more information and availability.
Please review our birthday party options, group sizes, and programs to get an idea of our offerings.
Then, for more information or to schedule a party, please e-mail jfranz@stamfordmuseum.org with the following information:
Name of parents & contact phone number
Name and age of birthday child(ren)
Date and time desired for party
Choice of party theme
Interest in an outside or inside rental
You may also call 203.977.6542 for information or to schedule.
Themed Birthday Parties & Specialty Group Programs
A variety of experiences and themes are available to celebrate your child's birthday, for a small learning pod or group, or for your family to experience together!
1. Choose your RENTAL SPACE
Indoor Parties: HECKSCHER BARN 
Indoor space in Heckscher Barn is available from either 10 am-12 pm or 1:30 pm-3:30 pm

Heckscher Barn rentals are available for limited slots on Saturdays, Sundays, and occasionally on weekdays.
Rentals include an additional 30 minutes both before and after the program for set-up and clean-up.  Heckscher Barn rentals are for a maximum of 25 people. Additional guests are not permitted even if they pay gate admission. Rental contracts must include a birthday program. Birthday programs will be held outside or in another building location, depending on weather.
Rental Fee: $185

Outdoor Parties: MEADOW PICNIC AREA
For outdoor rentals, we will reserve picnic tables for your group on our woodchipped meadow.  You may arrive 30 minutes before your scheduled time slot to set up for your party and have 30 minutes after your scheduled time for clean-up.  Your educator will escort the program participants to an adjacent location for your chosen program.  The rental and program include entrance for up to 25 people (depending on chosen program). If you wish to have additional guests over the maximum attend the non-program portion of your party, they must pay gate admission (unless members) but they may not attend the program. Program start times are flexible depending on our schedule.
Rental Fee: FREE with birthday program contract
2. Choose your PARTY THEME
We have a variety of options for your party program theme. Please see individual program descriptions for timing, maximum group size, and activities. At this time, we cannot flex party size maximums. Please ensure your theme choice will work for your group size.
*How do our group sizes work? Our programs will list two maximums for group size-- the number of maximum children (12-15 for most programs) and the number of maximum people (always 25). You may design your guest list however you wish but must remain within these guidelines. (i.e. for a group of 25, you may have 10 kids and 15 adults but not 17 kids and 8 adults). Please note that the birthday child and family are included in headcount. Children under 2 are not included in headcounts.
Program Fee: $175
Available on-site party themes: