We are pleased to introduce a truly unique children's party experience! 
For a limited time during our festival seasons, we will be offering private parties featuring our Sock Skating Rink! Whether it's for snowball fun, soccer, or just skating around with friends, our Sock Skating Rink is sure to provide a memorable experience in a one-of-a-kind setting. 
Our Sock Skate Rink is a fabricated (16'x24') skate rink. Children will be given Mop Socks to place over their shoes and can glide and skate just like a real ice-skating rink.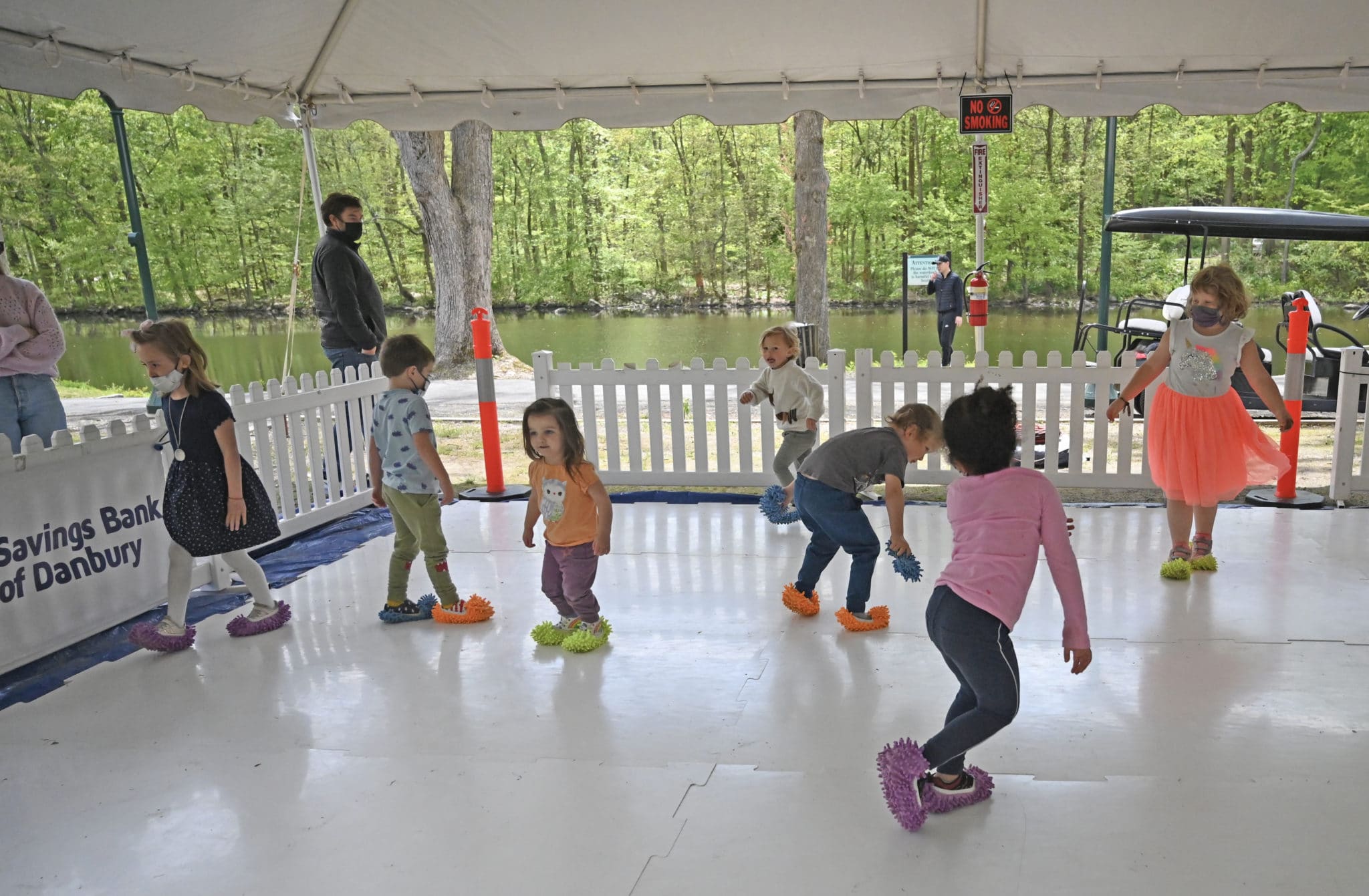 Available 2024 dates range from February 23 through March 10.
Times: 
Monday-Friday 3:00-5:00 pm
Friday Evening 5:00-7:00 pm
Saturdays 10 am-12 pm or 2-4 pm
Cost: $400
15 Children ($25 each additional up to 20 children max)
For additional information or to book a party featuring our Sock Skating Rink, please contact Gigi Lombardi.
Future dates can be issued upon request.
We will Provide:
A themed skating party for up to 20 Children; (Ages 3-10)
Siblings will be included in the 20 children max.
Free Admission for Party Honoree and 2 Adults
Free Admission for party guest and one adult
 (All additional guests will pay regular entrance fee)
2-hour use of skate rink located on Farmhouse Overlook Terrace
A designated 2-hour use of indoor or covered space (Knobloch Family Farmhouse for Winter Dates)
Choice of Snow Fun with fabricated snowballs or Soccer (please note: for safety purposes, Soccer Balls are inflatables)
Tables/Chairs, refrigerator and sink access
Trash Bags, and broom for clean-up
Unlimited access to Farm Grounds*
* Farm Grounds close at 5:00 pm
You will Provide:
A list of party guests
Food, Drinks, etc.
Tablecloths, plates, utensils, cups (no Styrofoam)
Decorations (sorry NO BALLOONS; or hanging of anything on Farmhouse Walls)
Supervision for your guest
Set-up and Clean-up: Tables must be cleaned, garbage bagged, decorations removed
A signed contract plus a $200 security Deposit (returned after your event pending no chargeable issues occur)