"Haden to Warhol: A Survey of Master Prints from the Permanent Collection" exhibition on view at the SM&NC this Fall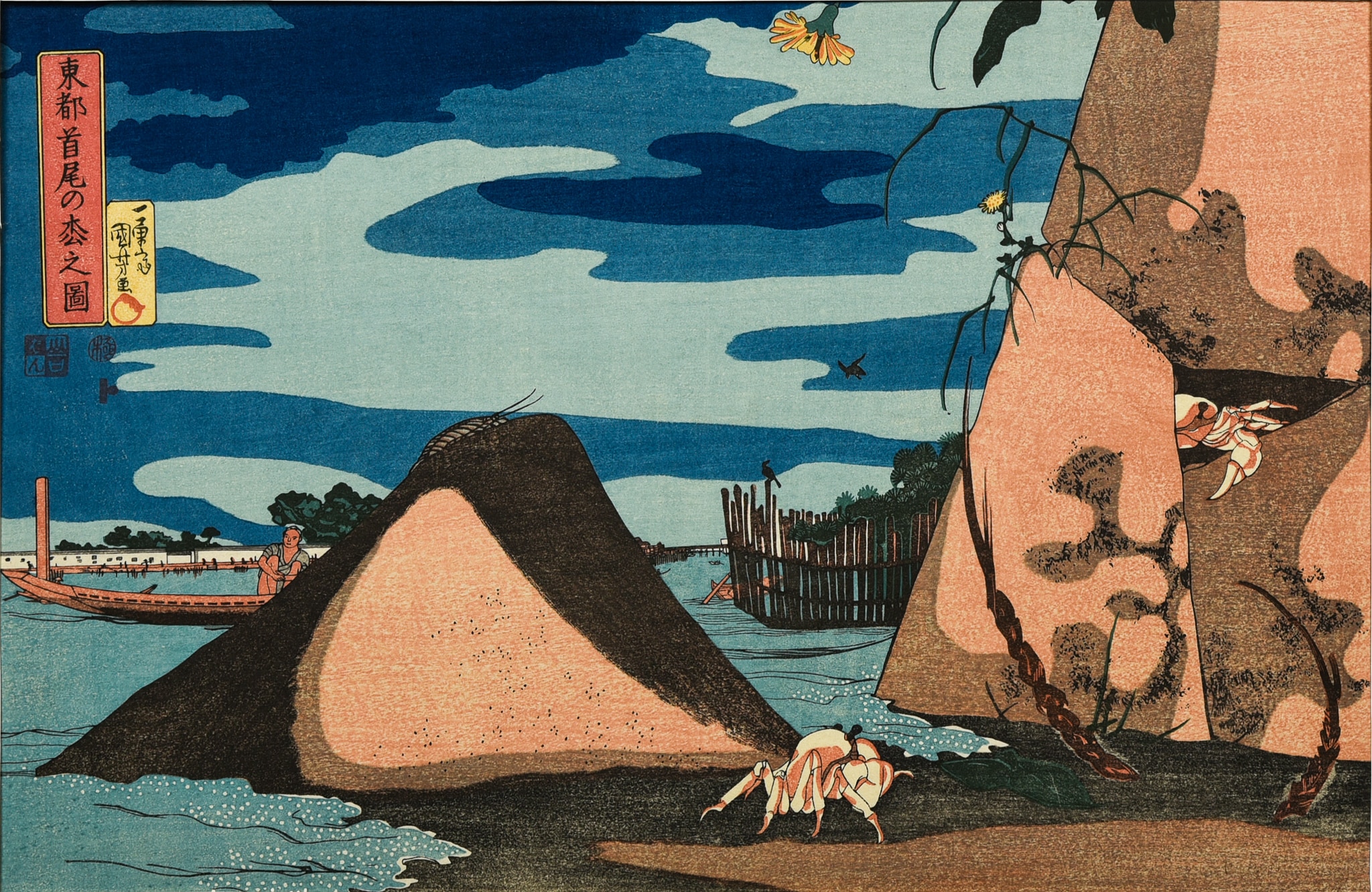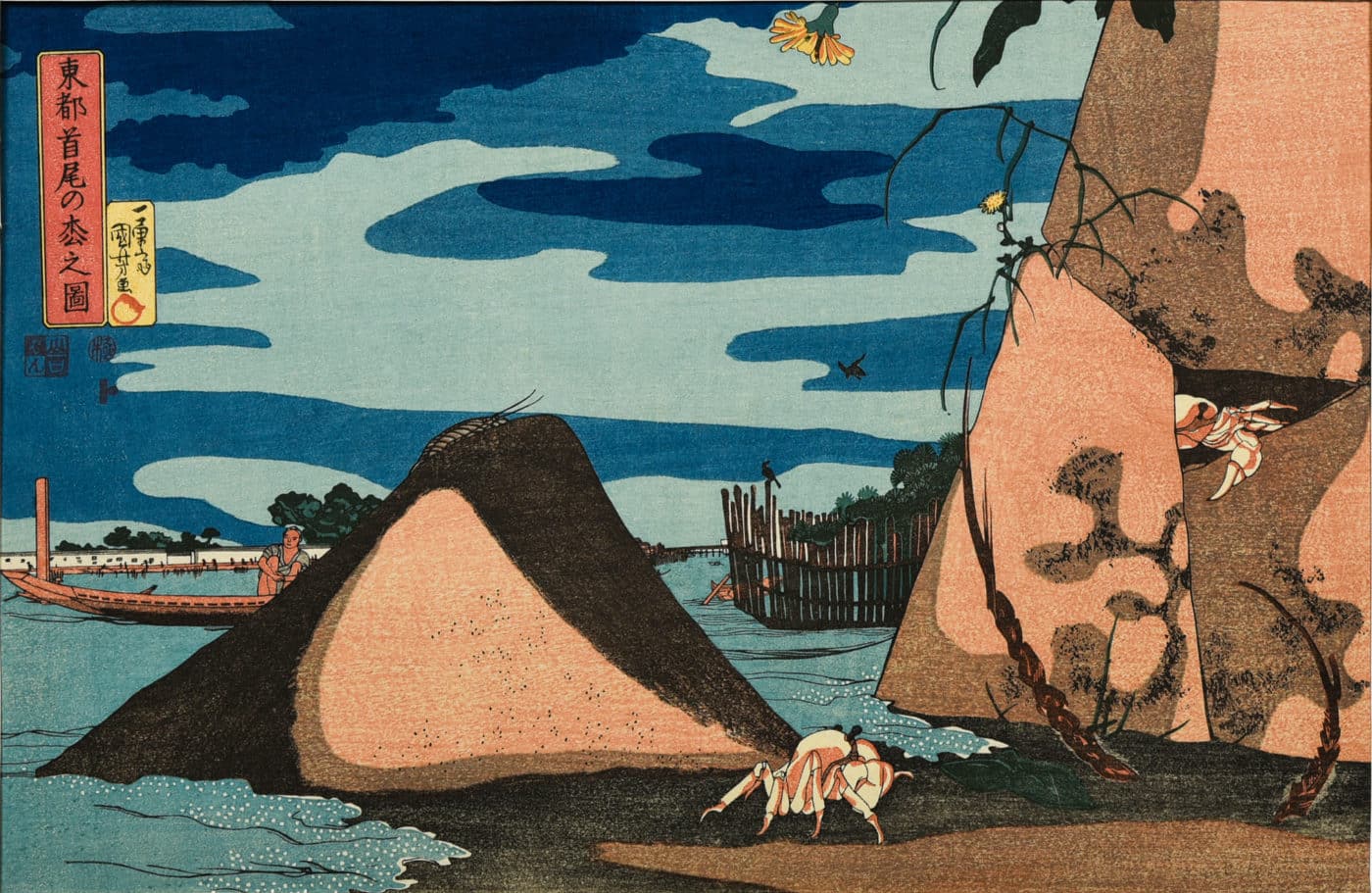 Utagawa Kuniyoshi's Shubi-no-matsu from the series Famous Places in the Eastern Capital (Image c. 1833; printed in 1955 by The Adachi Institute of Woodcut Prints, Tokyo, Japan) will be one of more than 40 prints on view from Stamford Museum & Nature Center's permanent collection this fall.
Stamford, Conn. — The Stamford Museum & Nature Center is pleased to present Haden to Warhol: A Survey of Master Prints from the Permanent Collection, which will feature more than 40 works curated from the Museum's permanent collection.
This fall exhibition will encompass prints across subject matter and style, from traditional etched landscapes to Japanese ukiyo-e woodblocks and modern geometric abstractions, including important works by Sir Francis Seymour Haden, Marie Laurencin, Joan Miró, Larry Poons, George C. Wales, Andy Warhol, and more.
Haden to Warhol opens to the public on September 23, 2022 and will be on view through November 18, 2022. Gallery hours are Monday through Saturday, 9AM to 5PM, and 11AM to 5PM on Sundays. The SM&NC invites all to attend the exhibition's Opening Reception on Thursday, September 22 from 5-7PM. The event is free, but pre-registration for the event is requested at www.stamfordmuseum.org/hadentowarhol.
"We are honored to present Haden to Warhol,which will showcase over 40 newly-mined prints from our permanent collection," said Melissa H. Mulrooney, CEO of the Stamford Museum & Nature Center. "Over the past year our curatorial programming has focused on historically important works from the Stamford Museum's significant collection of fine art. The prints in this exhibition, from a noteworthy group of distinguished artists, will be a joy to behold in our Bendel Mansion galleries."
The exhibition will explore the various ways that artists have used printmaking as an integral part of their artistic process. It will investigate printmaking techniques from the 19th and 20th centuries including etching, woodcut, aquatint, lithography, and screenprinting, and also delve into the ways artists use process, line, and tone to achieve certain visual effects akin to painting and drawing.
"Prints are the unsung heroes of the art world and they deserve their time in the spotlight," said Maeve Lawler, Curator of Collections & Exhibitions for the SM&NC. "Our exhibition will take you through the fascinating world of prints, from intricate landscape etchings to colorful modern lithographs, showcasing the creative versatility of the printmaking process."

Getting there
Stamford Museum & Nature Center's Bendel Mansion & Galleries are located at 39 Scofieldtown Road, Stamford, CT (3/4 mile North of Merritt Parkway Exit 35.) For more information call 203.977.6521 or visit www.stamfordmuseum.org.
The Stamford Museum & Nature Center is a 501(c)(3) not-for-profit organization dedicated to the preservation and interpretation of art, the natural and agricultural sciences, and history. The Museum is a vital cultural and educational resource for the community, and a focal point for family activity and interaction, seeking to inspire creativity, foster self-discovery, and nurture an appreciation for lifelong learning through exhibitions, educational programs, and special events that enhance the visitor's experience.