The arts have an undeniable place in the ethos of American patriotism. Dating back to the late 18th and early 19th centuries, artists have been showing the America they experienced and observed. This exhibition features iconic expressions of patriotism, expressed through the multifaceted language of enduring Americana.
N.C. Wyeth Poems & Paintings of American Patriotism
November 10, 2018 – January 27, 2019
In 1922, famed American illustrator Newell Convers (N.C.) Wyeth was commissioned to illustrate a new edition of Brander Matthews' Poems of American Patriotism , a compilation of poems by various American authors first published in 1882. Matthews' book was described as a "history of America as told by her poets." This exhibition includes the surviving sixteen of seventeen N.C. Wyeth paintings (one was destroyed in a fire), generously lent by The Hill School in Pottstown, Pennsylvania. Wyeth's paintings breathe life into poems that depict feelings as well as describing actions of the pivotal moments of American history. N.C. Wyeth: Poems & Paintings of American Patriotism is organized by the Farnsworth Museum in Rockland, Maine.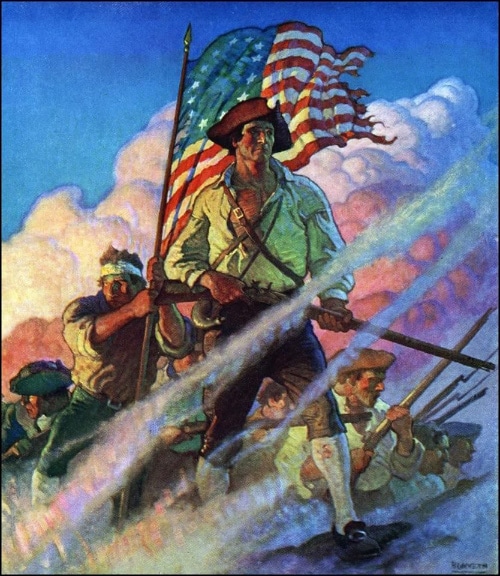 Norman Rockwell Saturday Evening Post Covers & Four Freedoms
November 10, 2018 – January 27, 2019
From the National Museum of American Illustration, Newport, RI, Norman Rockwell's most recognized work are the three hundred twenty three Saturday Evening Post covers he created between the years 1916 and 1963 depicting portraits of everyday life. In addition to all of the Rockwell post covers, on display are his Four Freedoms posters.
Inspired by Franklin D. Roosevelt's famous 'Four Freedoms' speech delivered to Congress on the eve of World War II, Rockwell created four paintings depicting simple family scenes, illustrating the freedoms Americans often take for granted. Living through one of the most eventful periods in this nation's history, Rockwell's illustrations served as a reflection of what millions of Americans thought and felt.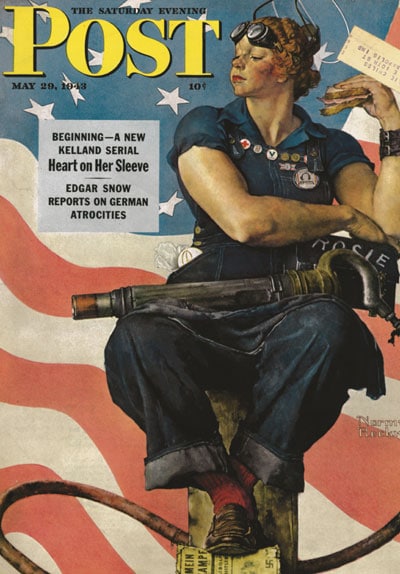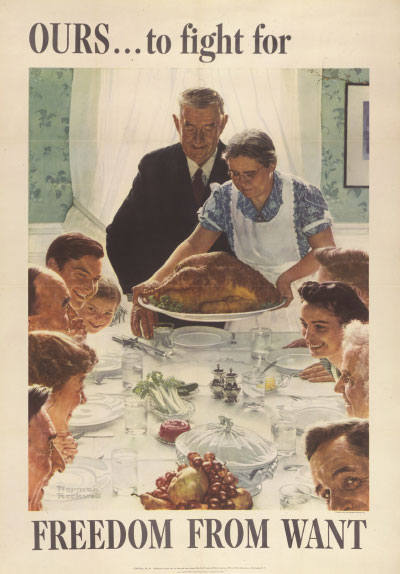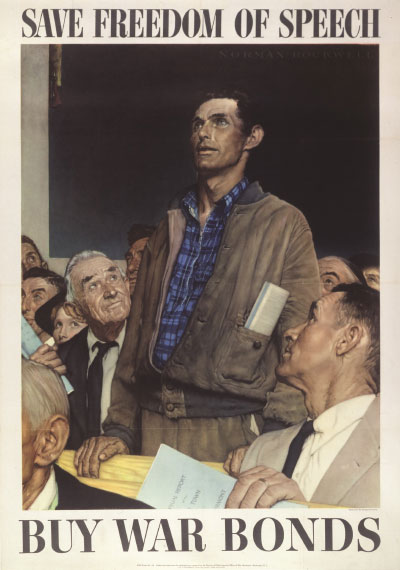 WWI Illustrated Sheet Music
November 10, 2018 – January 27, 2019
Sheet music of World War I often documented the popular culture and social values of the times. The Stefanie Kies Collection in Stamford, Connecticut shows an array of illustrated sheet music covers from World War I.
Most covers could be mistaken for political cartoons; pieces titled America Here's My Boy, shows a man in uniform standing valiantly with his stoic mother in front of an outline of the United States. Another cover, Bonus Blues expresses the frustrations of the financial bonuses promised to the millions of returning men from Europe.