Business Affiliates Membership Program
Connecting Companies to the Natural World
Become a Corporate Sponsor Today.
Our Business Affiliates Membership program gives your company the opportunity to engage with us as a trusted community partner and a chance to get involved while giving back to the community.
Your company can join with other distinguished organizations, large and small, whose commitment to the Stamford Museum & Nature Center supports our mission to bring the wonders of art, nature, astronomy, and environmental education to our community and the surrounding region.
By aligning with us, you'll receive exclusive corporate sponsor benefits designed to raise your profile and bolster your business, while getting your employees and their families involved with the SM&NC, and outdoors in a healthy, fun and educational environment.
For more information about our Business Affiliates Membership program, please contact Karen Meizels at 203.977.6546 or kmeizels@stamfordmuseum.org
Our visitors are your customers.
Local roots matter. We value your partnership and are committed to nurturing relationships by aligning your brand with our mission, audience, events, and programs. Our corporate sponsors know we care about their businesses and create great events for client entertaining.
Philanthropy will always set you apart.
Be recognized in the community as a charitable leader whose actions reflect your corporate culture and values.
You'll be actively supporting an organization that serves an intergenerational audience of over 200,000 annually, and promotes environmental stewardship and STEAM education programs for 30,000 area school children, 30% of whom are from Title 1 schools.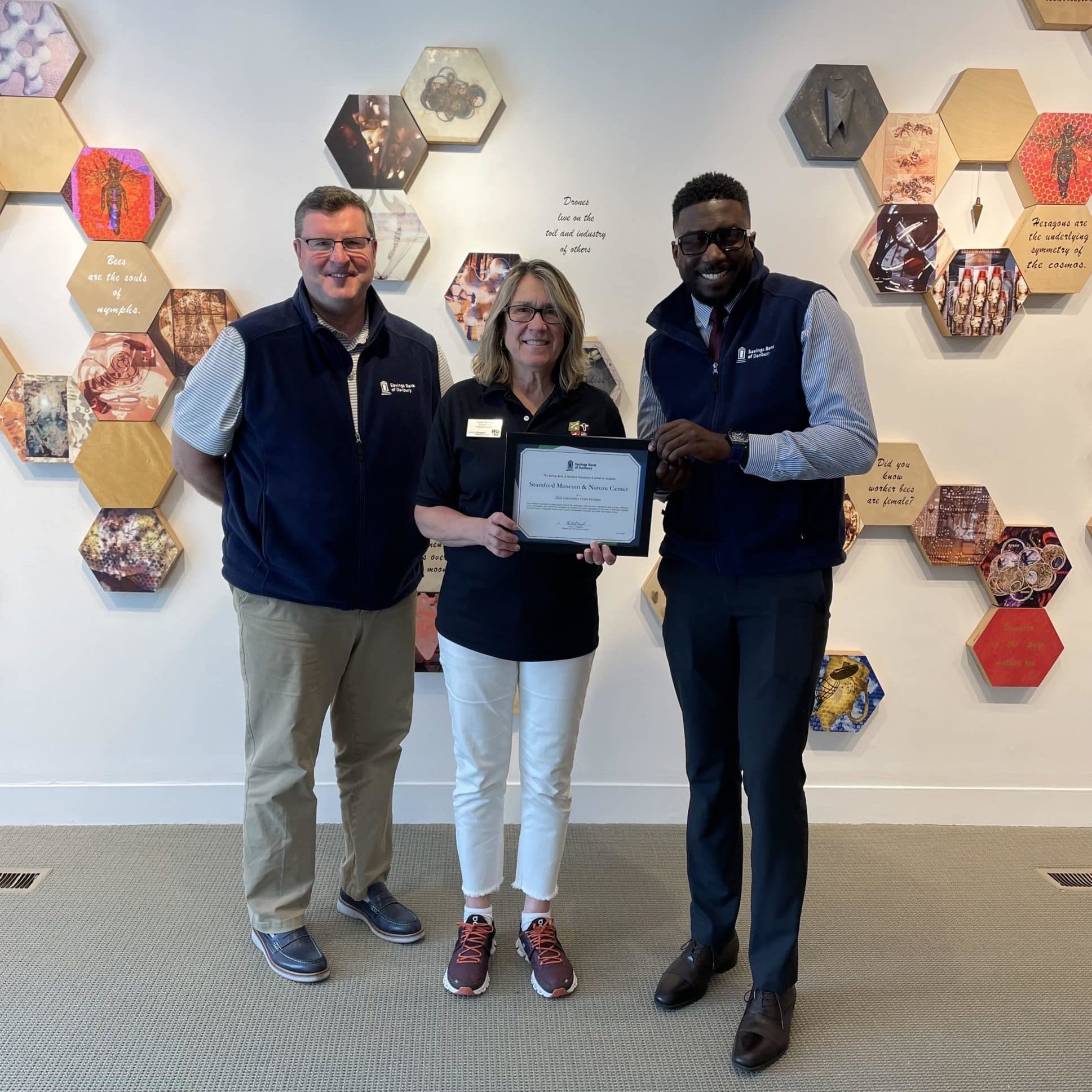 We recently designed our Neighborhood Partners program under the Business Affiliates Membership umbrella to engage small businesses in and around the area. Do you own or manage a small business near us? We're offering neighborhood businesses new partnership opportunities that include Special Discounts for Your Customers, On-site Promotional Opportunities, and Visitation Opportunities for Employees.
The Stamford Museum & Nature Center also thanks the following foundations for the generosity they have shown to us.
Abilis Community Foundation
Aegon Transamerica Foundation
Claire L. Helsing Foundation
The Dorr Foundation
Edward & Marjorie Goldberger Foundation
Fairfield County's Community Foundation
First County Bank Foundation
Garden Homes Fund
Goodnow Fund
Henry E. Niles Foundation, Inc.
Herbert & Nell Singer Foundation
Julia Wasserman Animal Welfare Fund
Knobloch Family Foundation
Louis J. Casale, Jr. Charitable Foundation
M.L.E. Foundation
Marjorie & Mabel Fund
Mead Rust Foundation
New Canaan Community Foundation
Oaklawn Foundation
Odyssey Group Foundation
Overbrook Family Fund
Pitney Bowes Foundation
Savings Bank of Danbury Foundation
Selkowitz Family Foundation
Sidney Stern Memorial Trust
Society of Women Environmental Professionals
Stamford Rotary Trust Fund
The Day Family Foundation
Town Fair Tire Foundation