Support the Extraordinary
Whether you enjoy the serenity of our nature trails, the dynamic programs we offer adults and children, the model educational benefits we provide school children and families, or the broad range of our Museum exhibitions, we are so grateful that you value the Stamford Museum & Nature Center.
Your gift propels us.
Your 100% tax-deductible donation directly supports everything we do — and that's a lot! 
As we head into 2022, look at everything you've helped make possible over the past year alone.
With this year's Annual Appeal, we ask you to make an end-of-year contribution to sustain us and the programs you cherish.
Please give confidently and generously, knowing you're championing a nimble nonprofit and beloved jewel in the crown of our community.
Ways to Give
One-time Donations that support the SM&NC's mission and programs can be made conveniently by Check or Credit Card.
Corporate Matching Gifts from your employer double your gift in impact! Ask your HR department if your employer offers a matching gift program. If so, your donation to the SM&NC will go twice as far.
Sustaining Gifts are an unrestricted monthly charitable contribution that supporters can pay in a convenient, ongoing way. These gifts ensure a steady, reliable source of support that helps us to make long-term commitments to important projects and priorities. Join our Sustainer Society and help forge the SM&NC's future one month at a time.
Gifts of Appreciated Stock are an often overlooked way to make a year-end donation that may result
in substantially higher tax benefits. Not only can you avoid capital gains taxes from selling your securities, but you may also be able to claim a charitable tax deduction for their full fair-market value if you have owned the stock for more than one year.
If you are 70 ½ years old, an IRA Charitable Rollover provides you with an excellent philanthropic opportunity to make a gift to us without incurring federal income tax on the withdrawal.
Give today by clicking on the DONATE button above or by contacting our Development Office at 203.977.6533.
Humble Beginnings.
From humble beginnings in 1936 in a three-room office in downtown Stamford, we have grown to be Stamford's premier nature-based destination, offering a rich canvas of educational programs, exhibitions, and special events, both as Stamford's Museum and as Stamford's beloved Nature Center.
Bright Ideas Reimagined.
Fiscal year 2020.21 was galvanizing. At the height of the pandemic, our reimagined outdoor programs and offerings were highly successful: Admissions and Membership soared, and foot traffic doubled.

Our 118-acre nature-based site offered a vital "safe haven" and welcomed more than 152,000 adults and children from Stamford and neighboring communities. The successful 2018 opening of the Knobloch Family Farmhouse complex transformed our programming pallet when we needed it most.
More than 3,800 people joyfully attended our reimagined outdoor Lobster & Clam Bake, Pizza-and-Movie Tailgate, Nights Out adult programs, and sold-out nostalgic Drive-In Movies.

Nearly 5,000 attendees enjoyed our enhanced seasonal Sundays in place of our traditional festival weekends, amplifying a positive visitor experience. Our signature Sunday Farm Market featuring Connecticut farmers and artisan products, welcomed 6,400 patrons seeking alternative shopping experiences.


Despite limiting Museum capacity, 9,800 art enthusiasts reveled in our showcase exhibitions including Art and the Animal, Biophilia, Global Garden, and Enduring Wonder.
Our 85th Anniversary celebration hinged on a Membership drive, which bolstered our number of Member households to an unprecedented 4,900 – more than double since our June 2020 reopening.
Trailblazers in Fresh, Creative Thinking.
Education staff quickly harnessed digital capabilities to introduce remote learning, and moved forward with small variants of camp – including a digital camp. Our expert educators pivoted to support families with Homeschool/Learning Pods/Micro-Schools; Digital Programming, renowned After-School Programs, and new options to take advantage of outdoor learning.

In its thirteenth year, our SM&NC Aligned-with-the-Schools program creatively reached over 7,300 area students with environmental and STEAM related programs aligned with the schools' curricula. Pre-Covid we reached 39,000 students in 158 schools.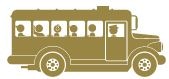 Summer Camp and After School programs engaged nearly 2,100 participants. Our certified Art, Nature & Me Preschool accommodated 95 three and four year olds for 150 school days. There is no "bad weather" at the SM&NC. Our kids are outside every day.
Annual Appeal giving is powerful.
Ongoing annual contributions sustain us and are vital to our continued service and growth. Your generosity enriches our institution and drives our success.
With this year's Annual Appeal, we ask you to make a contribution to support this treasured place and the programs you cherish. Please give as generously as you can. Your contribution is 100% tax-deductible and directly impacts everything we do.
If you work for a company with a Matching Gift Program, you can also submit a Matching Gift Form with your donation and make your gift twice as significant. Please contact the Development Office at 203.977.6546 or email kmeizels@stamfordmuseum.org with any questions.
We are so grateful to our Founding Investors (so far!) in the Campaign for Future Generations who have gotten the Campaign to $9.5 million, however, we still have a ways to go with our fundraising to reach the $15 million goal. We are excited by the Phase II Astronomy Center project envisioned by our Master Plan. Let's keep going!