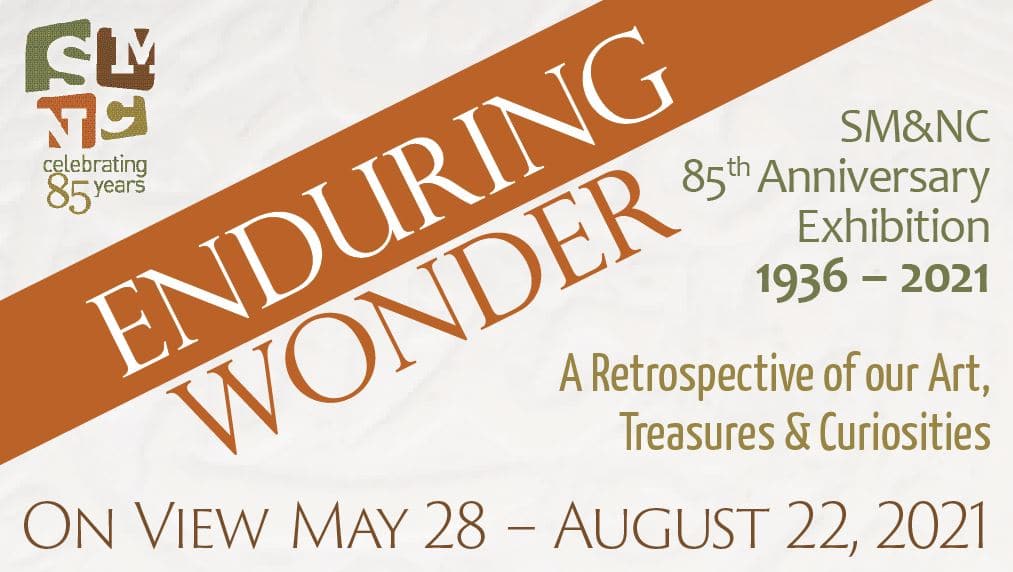 Enduring Wonder celebrates the 85th Anniversary of the Stamford Museum & Nature Center by giving viewers a visual history of the development and evolution of the museum's permanent collection.
From our humble beginnings as a "cabinet of curiosities" occupying three rooms at the Stamford Trust Company building, the collection now features objects ranging from the natural world, agricultural sciences, astronomy and history to important 19th-20th century American Art and major sculpture.
The SM&NC collections have grown remarkably since the establishment of the Museum in 1936 when founder, Dr. G.R.R. Hertzberg envisioned a safe and stimulating sanctuary where children and families could learn together. Today, the Stamford Museum maintains a permanent collection of more than 20,000 objects that we continue to utilize as educational tools to teach and enrich our community.
Made possible by our generous benefactors and corporate sponsors:
 Harry Day • Lynn Villency Cohen & Stephen A. Cohen • Marsha Kaiser Shendell • Morton & Eleanor Lowenthal •  Kathy & Tom DeCruze • The Honorable Michael & Carol Fedele •  Mary Fedeli • Karen M. Kelly • Stacey Bond Miller • Melissa H. Mulrooney • Pauline S. Rauh • Arthur & Betsey Selkowitz • Robert & Stephanie Stoddard • Douglas York & Edward Guyer