A unique outdoor immersive theatre experience for children grades K-5 to discover nature through the lens of a play.
The audience of young adventurers (and their caregivers) move through the outdoor forest environment to a series of locations, interacting with mythical and imaginative creatures along the way. They must quickly learn about the natural world to find clues and solve the mysterious whereabouts of Squeak and Squawk - two mice children.
Performers, costumes, music — all theatrical elements — are creatively inspired by and rooted in the natural world to enhance each audience member's understanding and connection. Produced by Stage Partners of Stamford.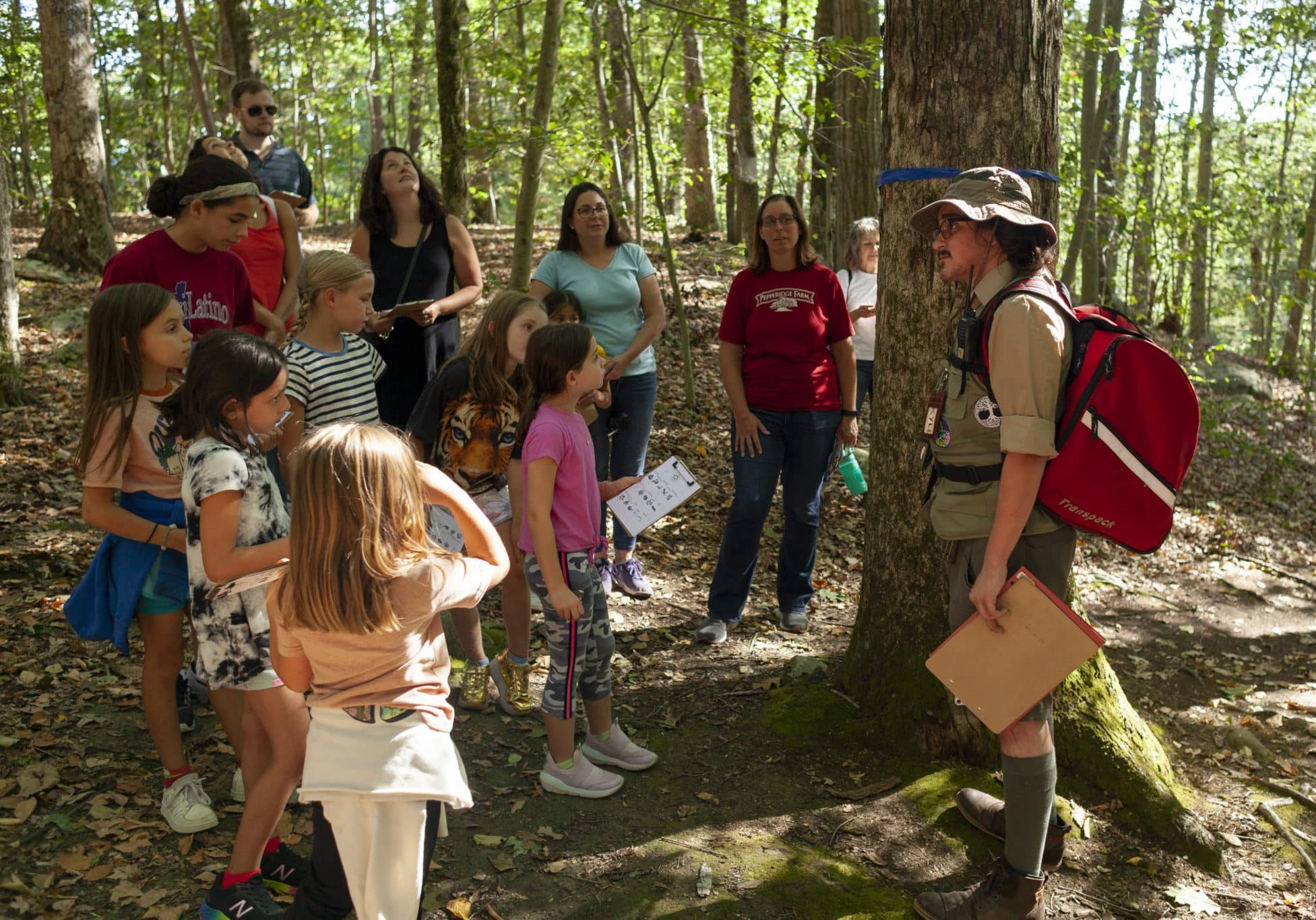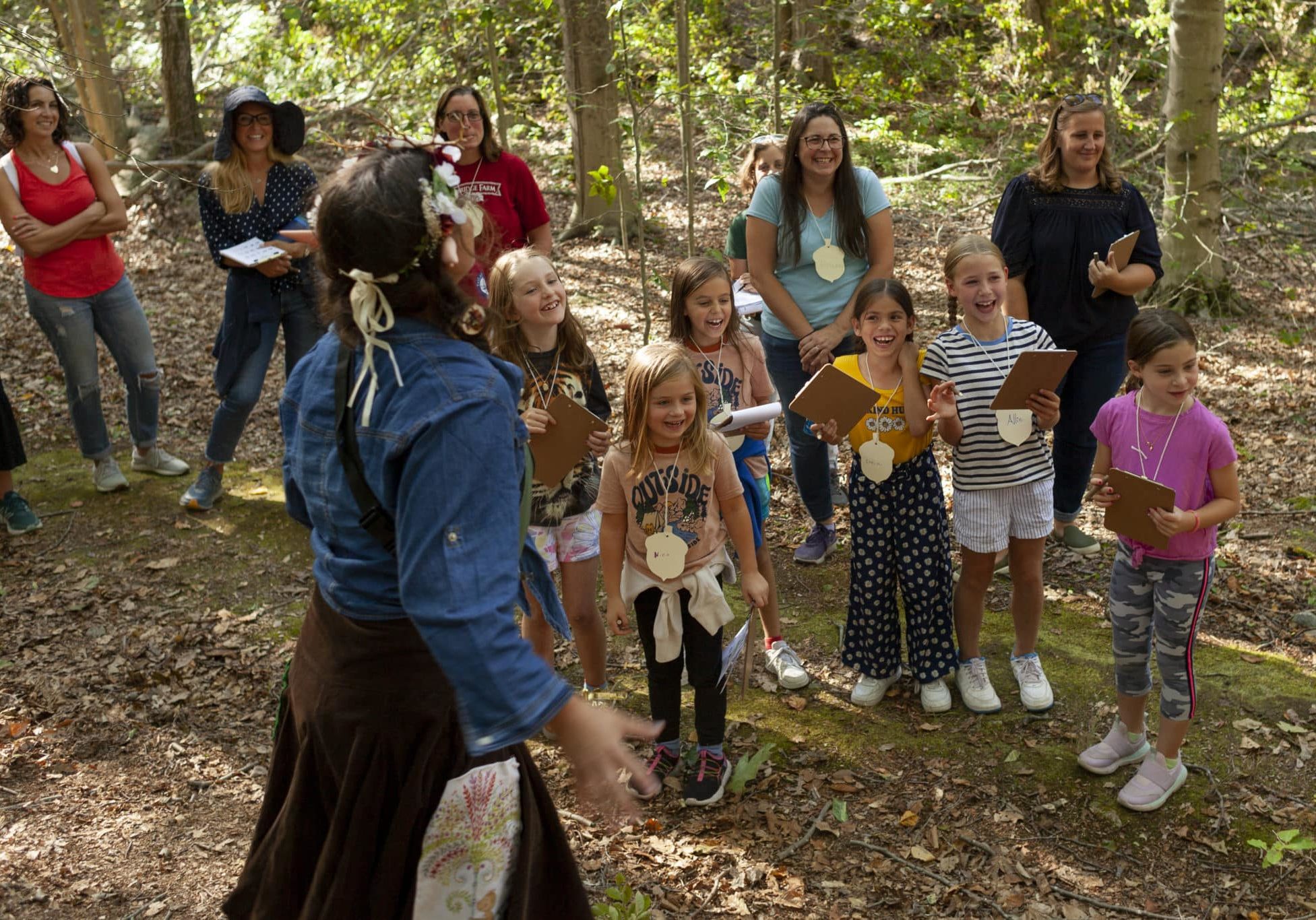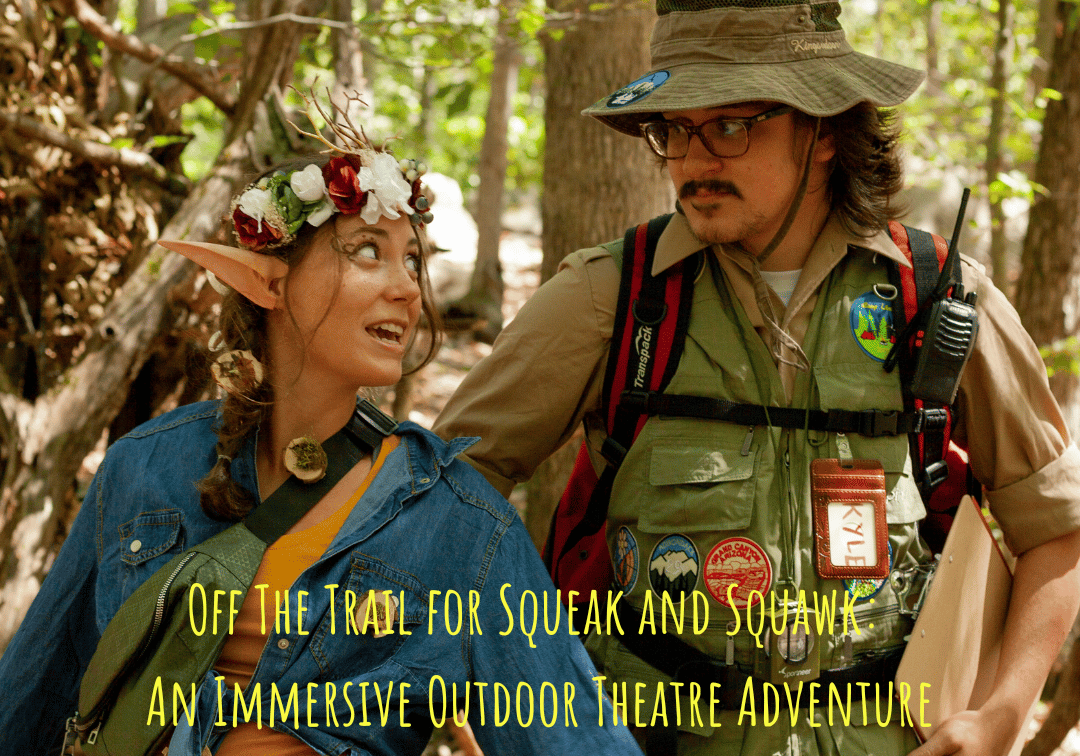 Performance Dates & Times
Each performance runs approximately 45 minutes.
Tickets for Members - $10
Tickets for Non-Members - $15
Children and families participating in this program will be hiking along the trail. This program is for children in Kindergarten - 5th grade only. Due to the nature of this production, it is not recommended for children under age 5. Children are encouraged to interact with the actors and their caregivers must be present on the trail with their cell phones silenced. You cannot have strollers on the trail. This is not a drop-off program. Late arrivals will not be able to join the production on the trail.
What Ticket Holders need to know
Off the Trail for Squeak and Squawk is an interactive theatre piece that happens on the nature trail. Make sure you are prepared. Like any nature hike, be sure you have comfortable shoes, some bug spray, and your sense of adventure. Audience members will have the chance to interact with the characters in the play. We still must be respectful of their personal space and the progression of the performance.
Please arrive 15 minutes before the show starts at the Overbrook Nature Center to check in and meet your guide. Late arrivals will not be able to join the program on the trail. You cannot have strollers on the trail. This show is specifically for children in Kindergarten through 5th Grade and their caregivers. This is not a drop-off program.