On View: November 19, 2021 -- January 30, 2022
GALLERY WINTER HOURS: Monday through Saturday: 9 am - 4:30 pm; Sunday: 11 am - 4:30 pm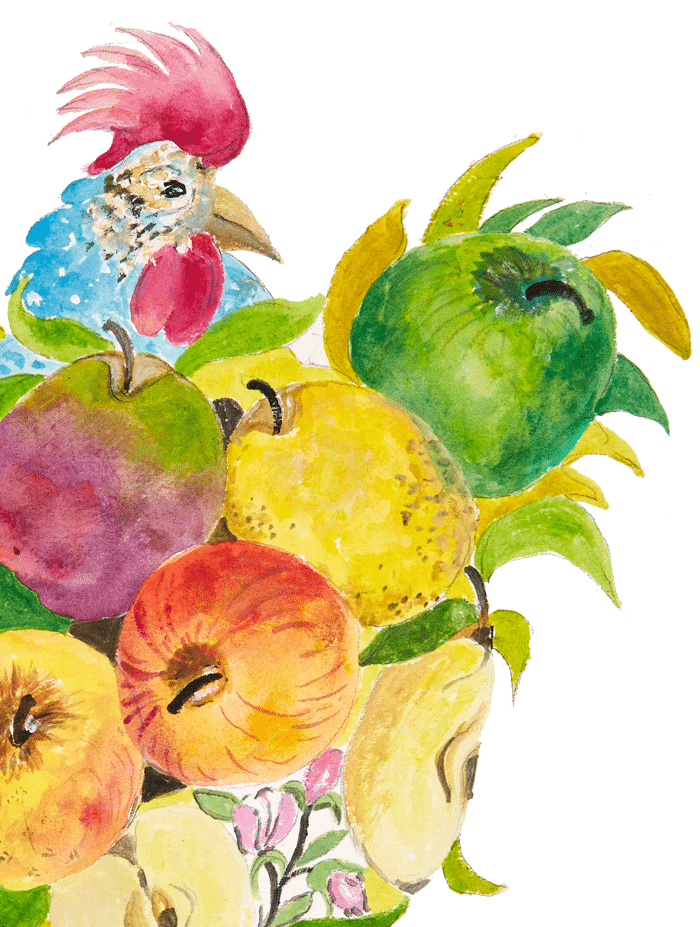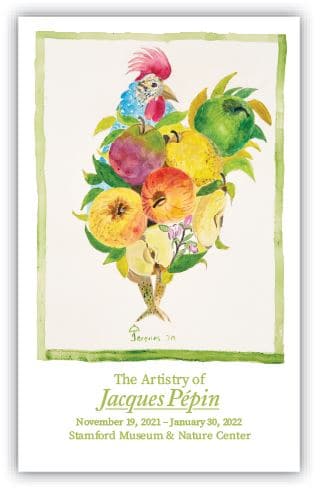 Pépin's signed commemorative exhibition posters (12" x 18") are available for purchase in both our Museum Lobby and Overbrook Gift Shop.

While Jacques Pépin is revered worldwide for his cooking, his artwork is less-known but equally compelling, intuitive, and creatively expressed.
Pépin began painting over 50 years ago, starting with hand-illustrated menus created to celebrate the joy of mealtime gatherings for friends and family. Since then, he has expanded to capturing animals (particularly roosters and chickens), farm scenes and rural landscapes in a charming, pastoral style with a vivid palette. Read our recent press release.
I don't know whether my painting has helped my cuisine, or whether my cooking has helped my painting, and I don't know if one borrows from the other. All I know is that, certainly for me, cooking and painting can live in harmony together. Both are different expressions of who I am, and both enhance my life considerably." –Jacques Pépin
Virtual Tour: "The Artistry of Jacques Pépin" at the SM&NC