The Stamford Museum & Nature Center invites you to an evening with renowned Master Chef, Jacques Pépin. Chef Pépin is a
16-time James Beard Award winner, celebrated author of 29 cookbooks, host and star of 12 acclaimed PBS cooking series, philanthropist, educator, and recipient of France's highest distinction, the Legion of Honor.
This intimate evening for 150 guests is sure to delight the senses with a four-course seated dinner, curated and prepared by Tim LaBant, Chef and Owner of Schoolhouse at Cannondale. Chef LaBant graduated from Johnson & Wales University with high honors and numerous awards.  He went on to work with the Emmy Award winning Chef, Ming Tsai, best known for his popular television show "Simply Ming."  Tim also developed strong skills in French cuisine during his years as a chef at the Four Star and Five Diamond L'Espalier Restaurant in Boston. There, he worked under Chef/Owner Frank McClelland, which helped him develop big flavors using unique ingredients and a combination of new and classic techniques. Tim continues his education by trailing in the kitchens of great restaurants like Le Bernardin, and Aureole, and building his library of cookbooks.
The evening's menu will feature simple ingredients with direct influences from Chef Pépin. Each course will be expertly paired with spectacular wines and a sommelier will be on hand to discuss each pairing with guests.
Top sponsors will enjoy a private cocktail reception with Jacques Pépin. Hors d'ouevres will be prepared by Chef Raquel Pablo-Rivera and her students. Chef Raquel Rivera-Pablo, owner of A Pinch of Salt, graduated with highest honors from the culinary program at the Institute of Culinary Education (ICE) after completing her externship at Le Bernardin in NYC. She was also invited to be one of the founding chefs of Michelle Obama's "Let's Move!" Initiative. Chef Raquel provides cooking programming for children and adults at Easton Community Center, Hall Neighborhood House, YMCA Ralphola Center, Wakeman Boys & Girls Club, LifeBridge/FreshConnections, senior centers and the Bridgeport Farmers Market Collaborative. She also provides at-home cooking classes and private cooking events in commercial kitchens in NYC and Fairfield County.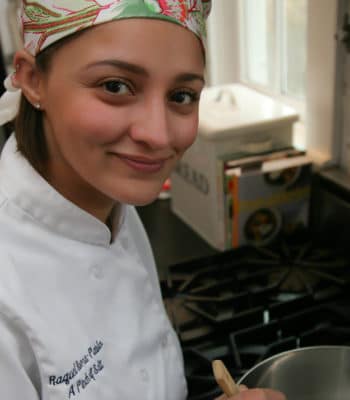 Event Chairs
The Honorable Michael & Carol Fedele
Honorary Benefit Committee
Stephen Cohen & Lynn Villency Cohen
Stephen Corman
Harry Day
Kathleen & Tom DeCruze
William & Audrey Knobloch
Morton & Eleanor Lowenthal
Robert & Patricia Phillips
Marsha Kaiser Shendell
Executive Chef
Harry Day
Marsha Kaiser Shendell
Sommelier
First County Bank
Patissier
Day Pitney
Ernst & Young LLP
Melissa H. Mulrooney
Pitney Bowes Inc.
Robert & Patricia Phillips
Reckson, SL Green Realty
Stamford Health
Sous Chef
Aquarion Water Company
Eastern Land Management
PKF O'Connor Davies, LLP
Special Thanks to Our In-Kind Donors
Chef Raquel Pablo-Riviera, A Pinch of Salt
Diageo
La Rocca's Country Wine Market
Armen Keteyian
Michael Dominick Photography
Moffly Media
Rudy's Limousine
Please B Seated
Stamford Garden Club
The Stamford Museum & Nature Center is dedicated to the preservation and interpretation of art and popular culture, the natural and agricultural sciences, and history. The Museum is a vital cultural and educational resources for the community, and a focal point for family activity, lifelong learning, and inspiration. As the SM&NC's largest fundraiser, proceeds from the evening will directly support the rapid growth and development of our educational and cultural programming. A portion of the proceeds will also be given to the Jacques Pépin Foundation. The Jacques Pépin Foundation is committed to transforming lives through culinary education. The Foundation promotes Jacques' generosity and passion for cooking by supporting individuals that seek, and organizations that create pathways to success through culinary professionalism, skills and technique.
We hope you will join us for what promises to be a very special evening. 
Please contact Karen Meizels at 203-977-6546 or kmeizels@stamfordmuseum.org to secure your sponsorship.