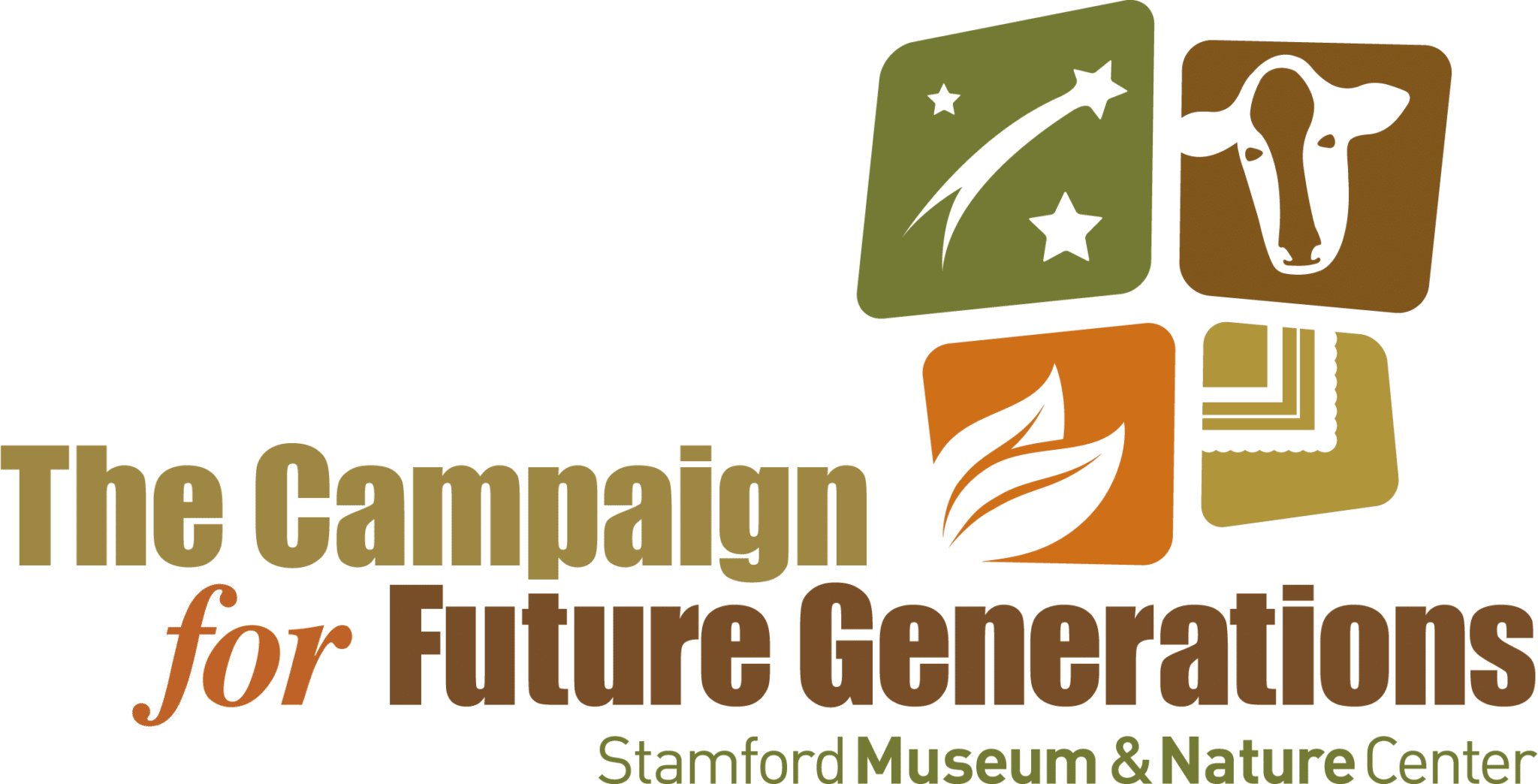 We are honored to be leading the Campaign for Future Generations. Our Phase I Knobloch Family Farmhouse complex illustrates the power of a public-private partnership with leadership gifts from individuals and companies, City of Stamford capital support, to the pacesetting investment from the State of Connecticut. The new Farmhouse complex opened November 1, 2018 and has become an extraordinary feature on Hecksher Farm.
We have raised a total of $9.5 million toward our goal of $15 million as we continue toward Phase II, where we will break ground on a state-of-the-art Astronomy & Physical Science Center on the site of our current Observatory. The Astronomy Center will bring together our Planetarium and our new Observatory with state-of-the-art equipment for the first time in our history and present a comprehensive STEAM curriculum and dynamic public programming for all ages.
This three-level ADA compliant complex will feature a first floor Planetarium/Auditorium, Lobby, Elevator and large multi-use classroom. The second level will feature a large science lab classroom. The third level features an outdoor viewing deck for amateur telescope viewing and access to our Observatory tower which will be equipped for state-of-the art solar and night sky viewing equipment.
The time to invest is now. We invite you to contribute to the Campaign for Future Generations, an endeavor that promises profound results --- engaging, entertaining, and educating thousands of learners of all ages, as well as being an economic asset for the City of Stamford, our schools, and the State of Connecticut.
The Stamford Museum & Nature Center has been a major cultural and nature-based centerpiece for Stamford, Fairfield County, and the State for nearly 85 years. Join with us and contribute to ensure that this exceptional resource will flourish for generations to come.
Your support will be gratefully received and deeply appreciated.
Carol and Michael Fedele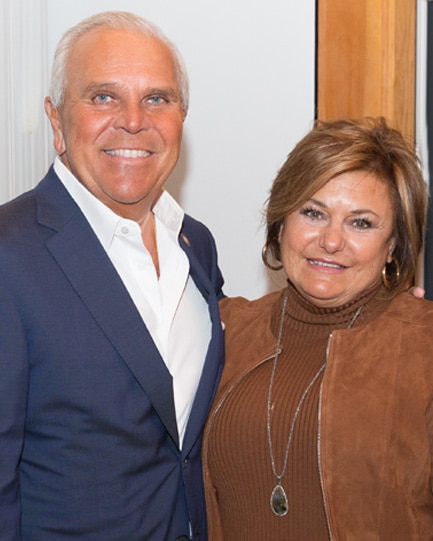 Phase One Recap – The Knobloch Family Farmhouse
A gathering space for educational classes and cultural programming.
For the first time in over five decades, SM&NC has opened a brand new building – the Knobloch Family Farmhouse – with a prime focus on educational programming. The Knobloch Family Farmhouse is an immediate capacity-builder to develop a suite of new signature programs, with projected 58% growth in educational service in our first three years. The Farmhouse will be the first education building addition to the property in 50 years and will serve our highly successful SM&NC-Aligned-With-Our-Schools curriculum, family, camp, and adult enrichment programs at an iconic location overlooking the pastures of Heckscher Farm.
The Knobloch Family Farmhouse will be central hub and vital indoor gathering space to grow nature and agricultural experiential learning on-site in colder months. The Fedele Family Farmhouse Plaza creates a home base gathering space for the Explorers Full Day Camp to build upon 3rd-7th grade camp, which will have weekly day-trip components. We will accommodate expanded general scout programs with overnight programs added to our repertoire.
We will present workshops, lectures, and hands-on learning that enhances their knowledge and teaching skills modeled after Shelburne Farms, the Farm-Based Education Network (FBEN) conference, and Northeast Environmental Education Association (NEEEA) annual conference. Stamford is very well suited for this because of its central location between Boston and New York and its variety of accommodations for visitors.
Take a Virtual Tour of the Knobloch Family Farmhouse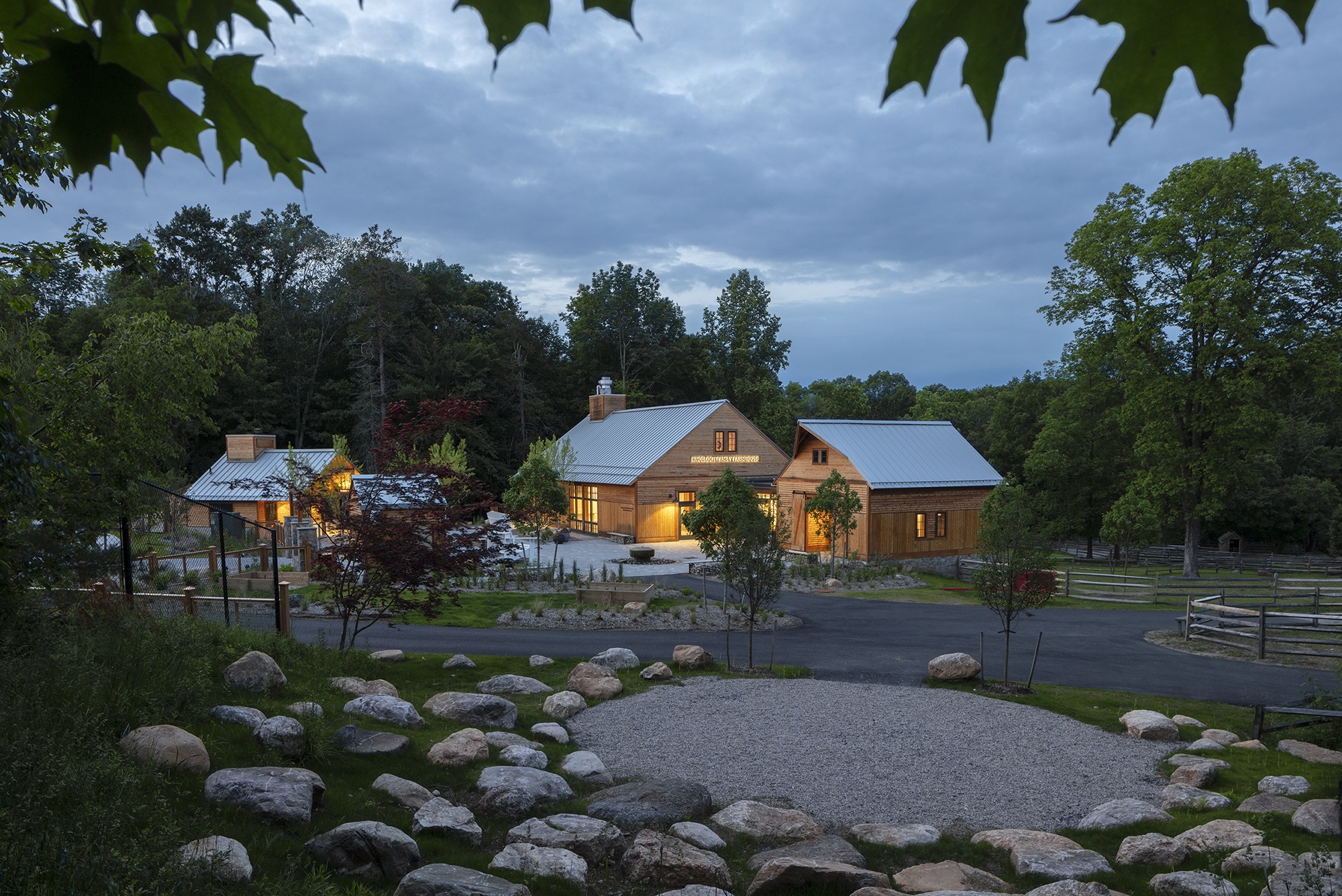 Architectural firm, TSKP Studio of Hartford Conn. has received a 2019 AIA Connecticut Design Award of Merit for their design of the Stamford Museum & Nature Center's Knobloch Family Farmhouse, which opened less than a year ago in November 2018.
"We are incredibly proud of Whit Iglehart and the TSKP team for their extraordinary vision for our Knobloch Family Farmhouse," said Melissa H. Mulrooney, Executive Director & CEO of SM&NC. "This highly functional Farmhouse complex blends effortlessly and elegantly into our forested landscape and the charm of our beloved Heckscher Farm."
More News
Stamford Museum & Nature Center in midst of first major construction projects in 50 years, westfaironline.com, Jan. 12, 2019
Community investment with lasting impact - The Advocate, Dec.  21, 2018
Stamford Museum Opens Family Farmhouse, The Advocate, Nov. 5, 2018
Second Nature, Town Talk, Apr. 25, 2018
Stamford Museum & Nature Center marks the completion of the Knobloch Family Farmhouse, Stamford Plus, Winter 2018
Milestone for Museum, The Advocate, Oct. 3, 2017
Stamford Museum Breaks Ground on New Education Center, Greenwich Time, Oct. 2017
Making New Memories: Expansion Begins At Stamford Museum & Nature Center, Darien Daily Voice, Oct. 2017
Capital Campaign Steering Committee
Michael & Carol Fedele
Capital Campaign Chairs
Harry Day
President, Board of Directors
Lynn Villency Cohen
Board of Directors
Karen M. Kelly
Vice President, Board of Directors
Melissa H. Mulrooney
Executive Director & CEO
Christine Owens
Capital Campaign Counsel
Robert Phillips
Board of Directors
Board of Directors
Harry Day*
President
Frank Cerasoli*
Treasurer
Karen M. Kelly*
Vice President
Daniel L. Schwartz*
Secretary
Melissa H. Mulrooney*
Executive Director & CEO
Maureen Cacace
Lynn Villency Cohen
Lynne Colatrella
Kathleen DeCruze
Carole Dell'Aquila
Mary Fedeli
Tammy Felenstein
Stacey Miller
Dana Montanez
Pauline Rauh
Arthur Selkowitz
Robert Stoddard
Douglas L. York, Ph.D.
Schedule an Appointment to Learn More!
To schedule an appointment to hear more about The Campaign for Future Generations, please contact Liz Labrosciano, Capital Campaign and Executive Office Administrator, llabrosciano@stamford.museum.org or (203) 977-6545.