Sophy Regensburg Rediscovered and Celebrated at the Stamford Museum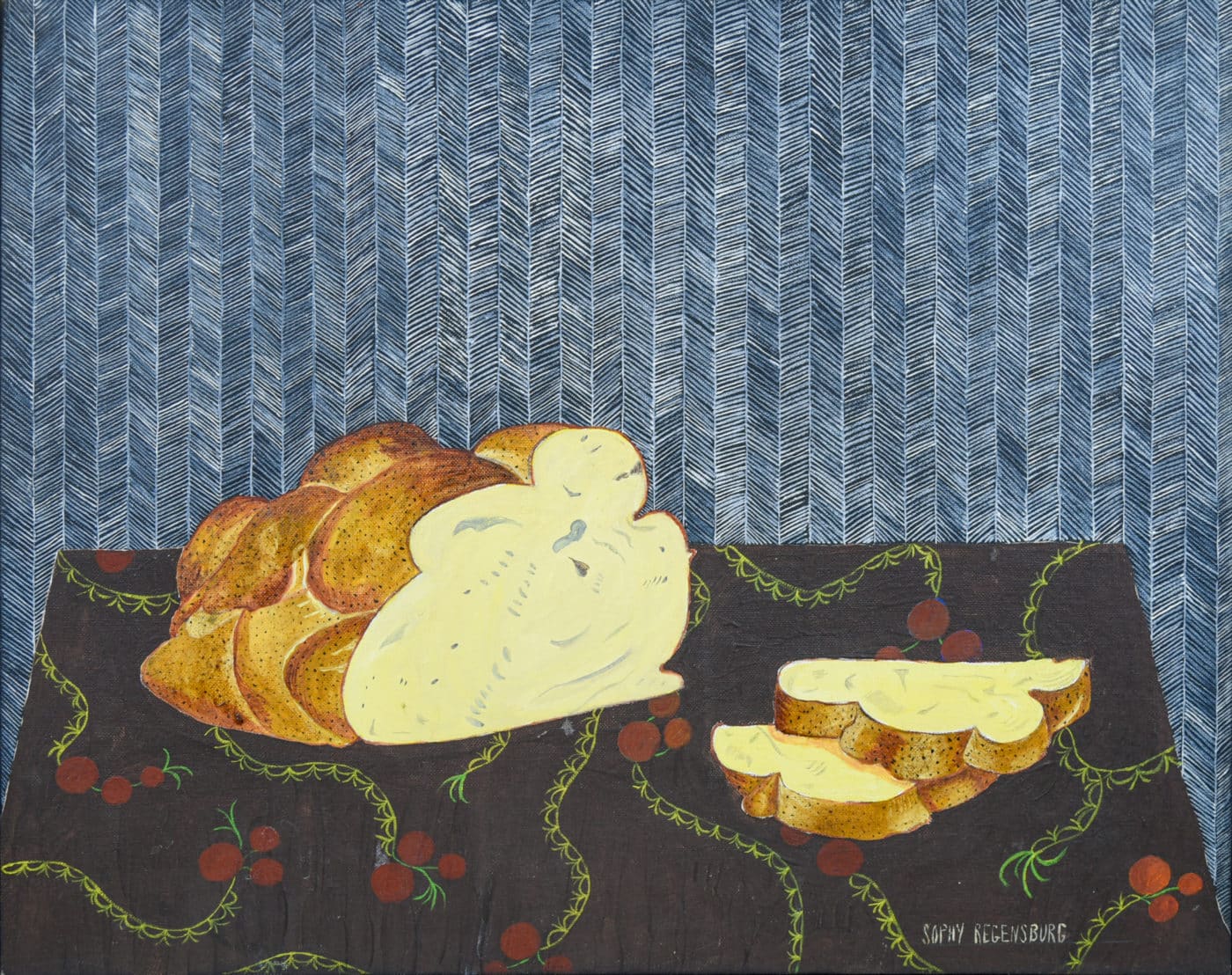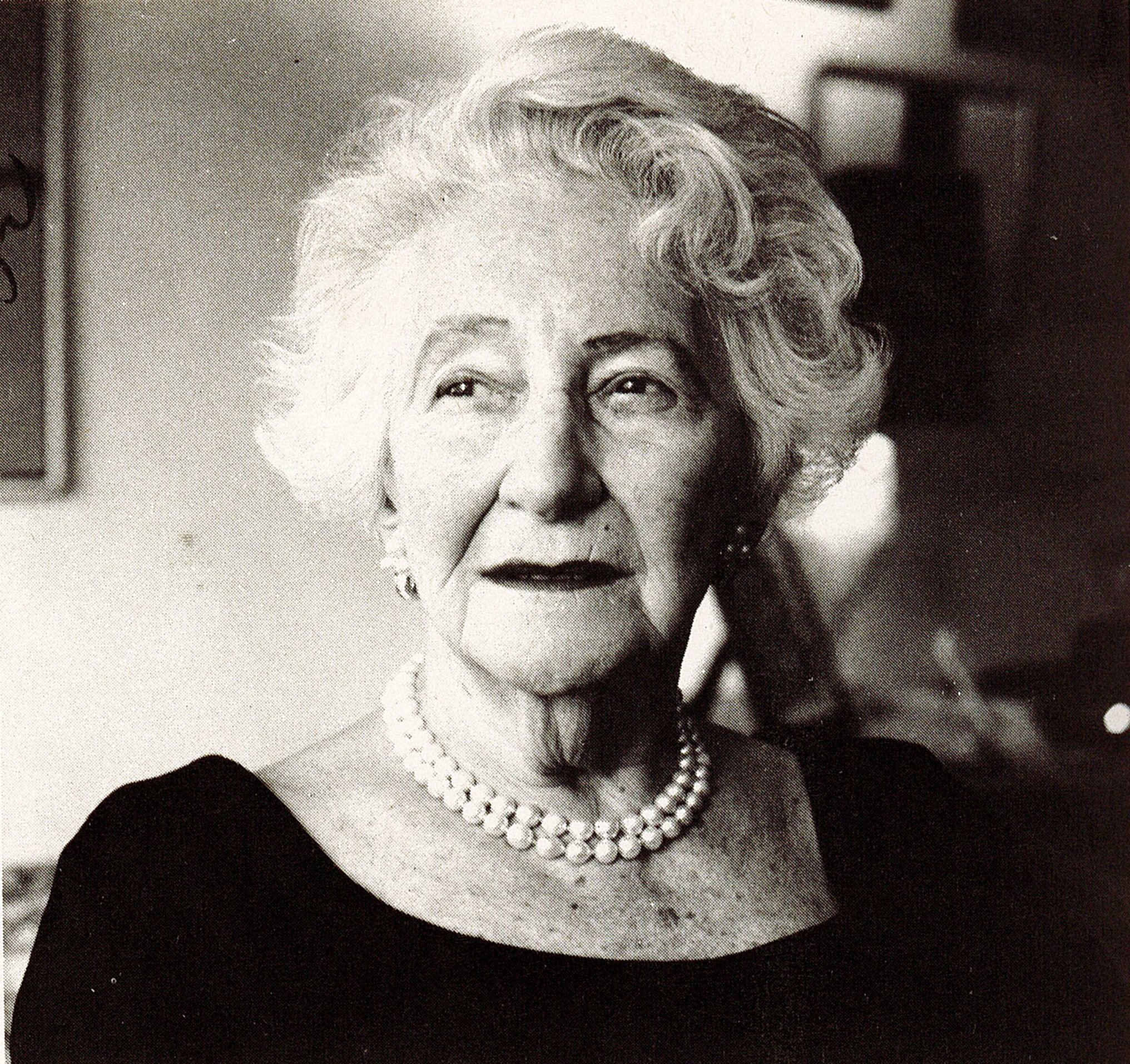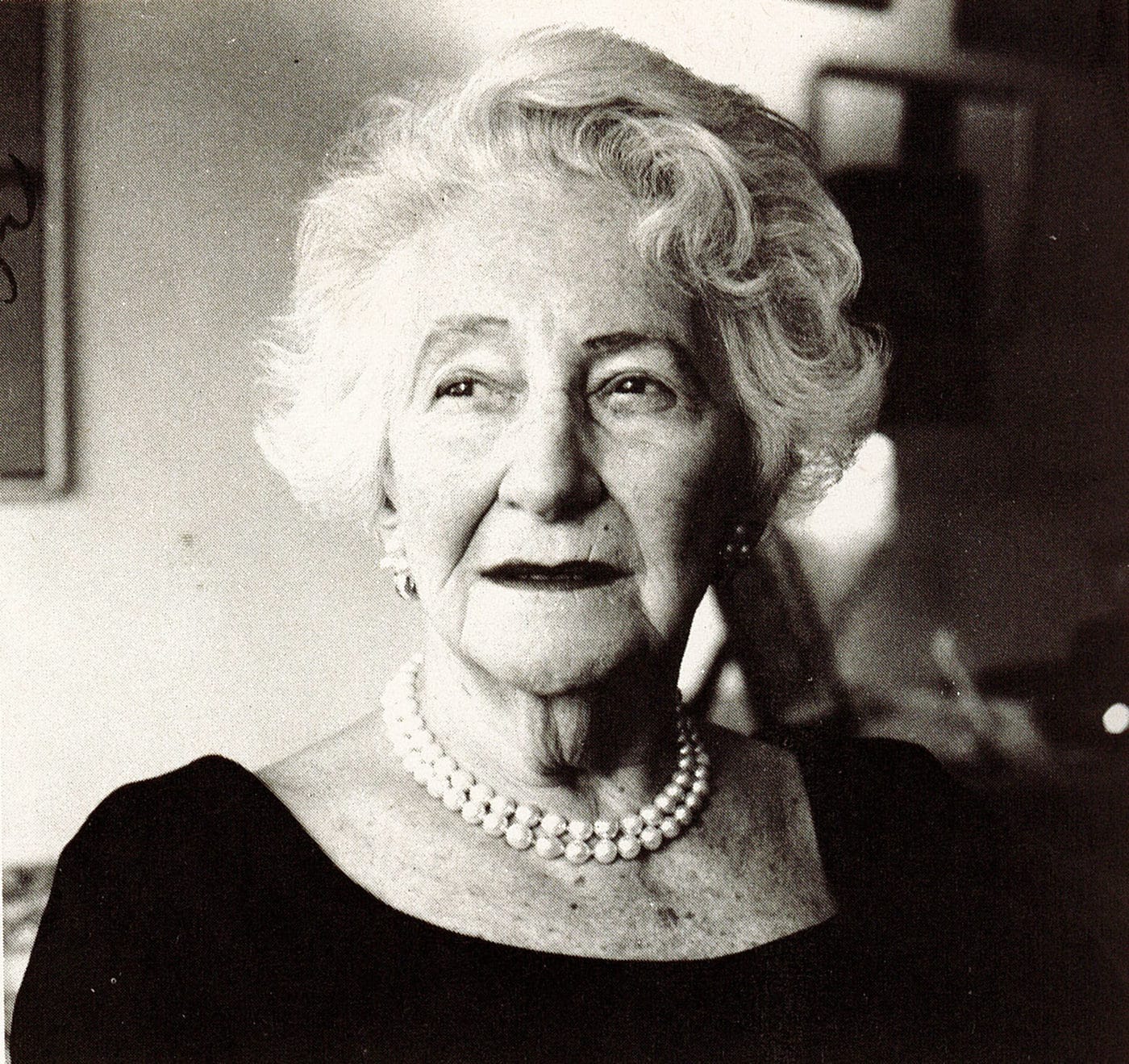 Stamford, Conn. — What started as a Curator's pipedream has evolved into the very first museum exhibition celebrating artist Sophy Regensburg's profound and inspiring 20-year career. Regensburg, who began painting at the age of 67 in 1951 while living on the Upper East Side in New York City, produced more than 500 works of art over the course of two decades. She was renowned for her vivid scenes depicting objects culled from her everyday life – a pitcher of tulips, a plate of shucked oysters, a slice of cherry pie.
While mining the Stamford Museum & Nature Center's permanent collection, Curator of Collections and Exhibitions, Maeve Lawler, discovered five of the artist's core works, which sparked the idea and foundation for a larger, dedicated exhibition.
"There was very little information available on where her works were located, so I scoured genealogy websites and the internet to get in touch with descendants of Sophy," said Lawler. "Sophy's great grandnephew and granddaughter were instrumental in securing loans from various family members and institutions. I also reached out to auction houses that sold her work and asked if they might be able to put me in touch with the current owners. Most of the private collection loans came from this route."
As a result of her curatorial tenacity and grass-roots persistence, Lawler triumphed. "Sophy Regensburg: A Retrospective," an exhibition posthumously dedicated to the artist, will feature 65 of Regensburg's paintings, drawings, prints, and needlepoint works, on view at the Stamford Museum & Nature Center from its December 8th Opening Reception through March 19, 2023. The exhibition includes pieces on loan from more than 11 acclaimed institutions and 11 private collections, including those of Regensburg's family members.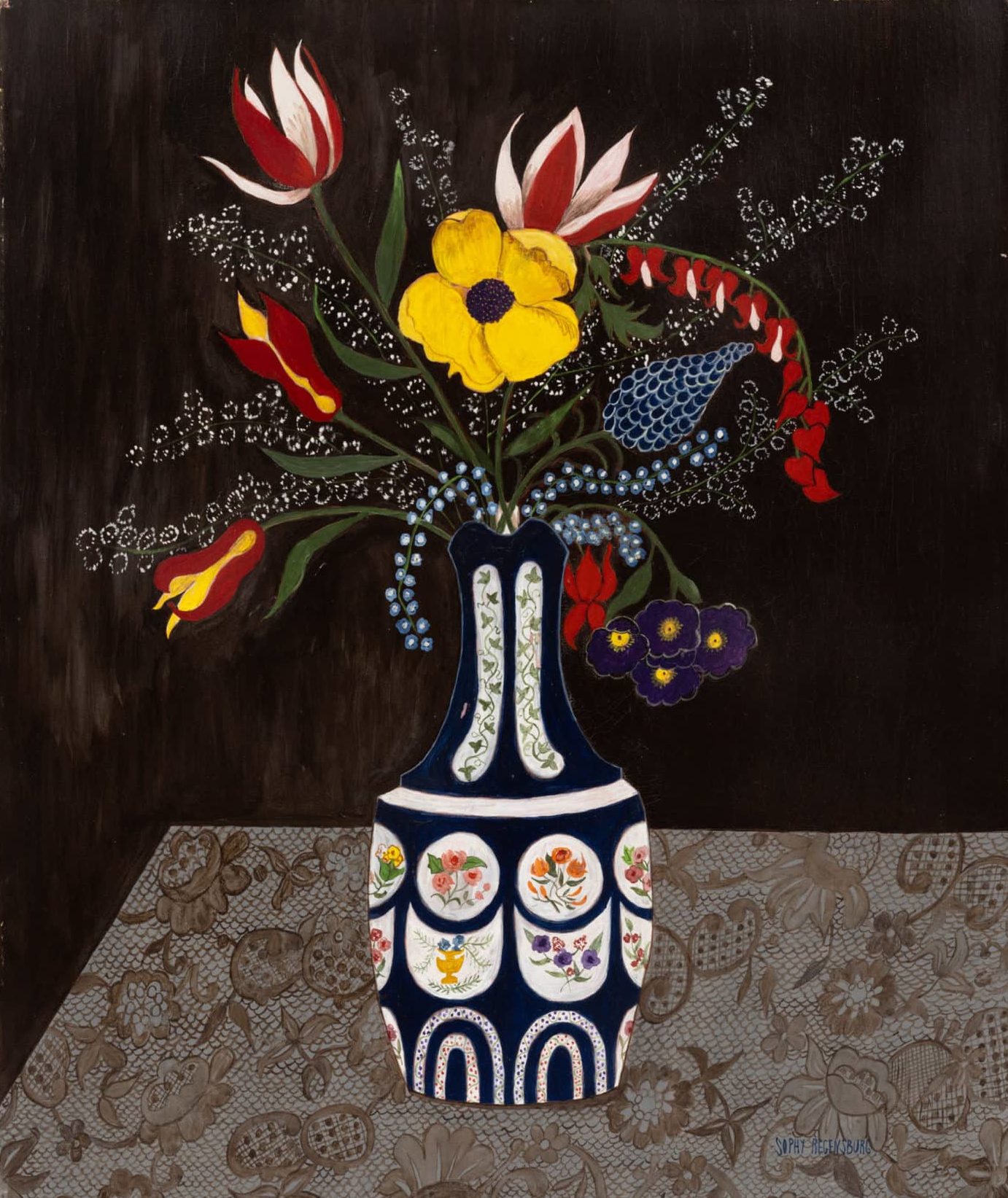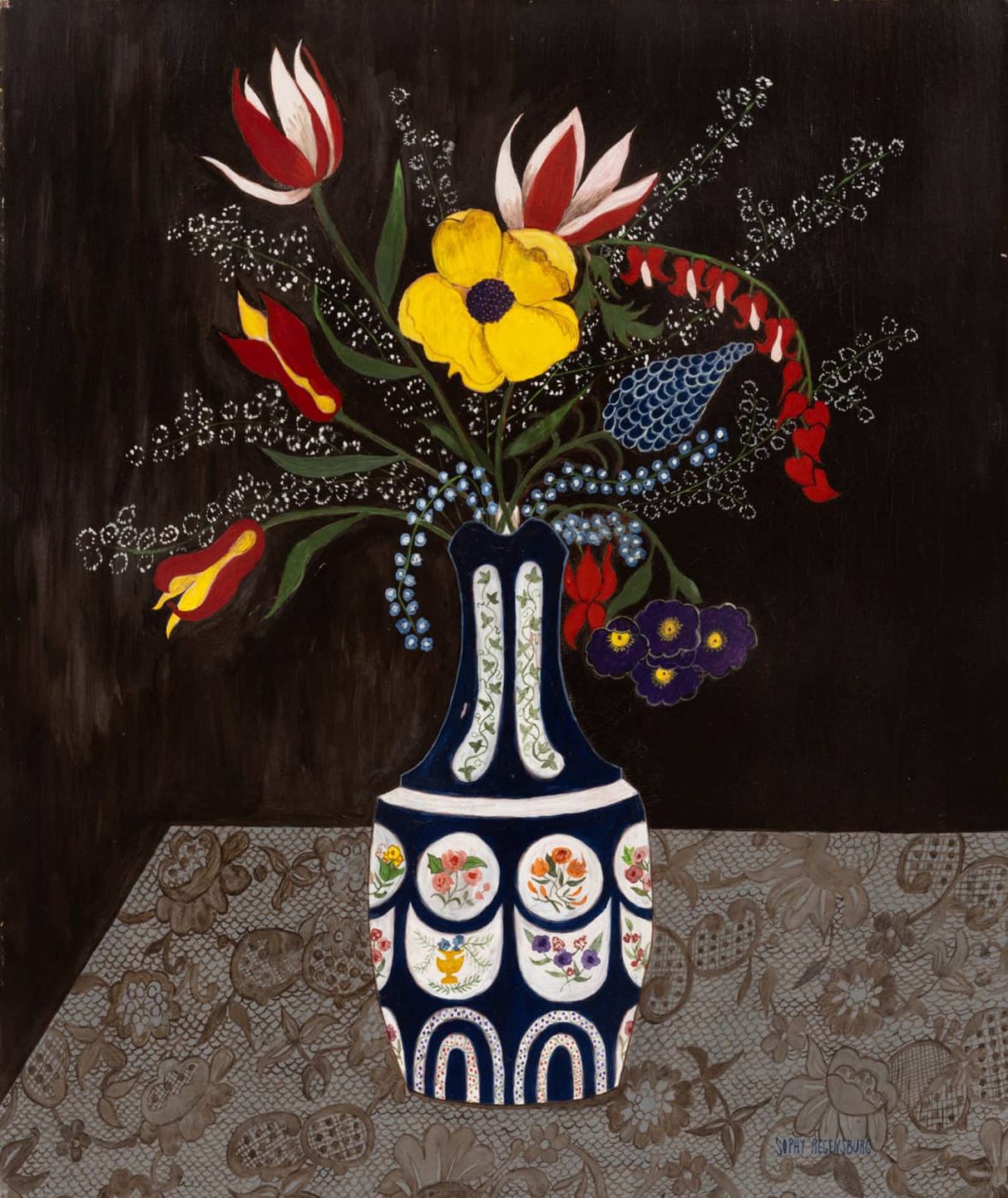 "Recognizing Sophy Regensburg's career is long overdue," said Melissa H. Mulrooney, CEO of the Stamford Museum & Nature Center. "We were enthralled with five works from our collection, and through Maeve's steady journey of discovery, it's an honor and pleasure to finally tell Regensburg's story and celebrate her exceptional mid-20th century work in her first museum exhibition."
Born in 1885 to a prominent New York City family, Sophy Pollak Regensburg studied drawing at The Chase Art School under William Merritt Chase and Robert Henri in her youth. During the war years, Sophy was actively involved in support efforts: During WWI she drove an ambulance in New York City transporting wounded soldiers to the hospital, and during WWII she knit socks for soldiers overseas. Following the death of her husband Melville in 1949, her physician instructed her to "slow down," so two years later the self-taught painter began painting daily.
"Her subjects were largely the everyday objects that surrounded her, including fresh groceries, antique vases, and patterned tablecloths," said Lawler. "She painted every day in a corner of her bedroom in the same chair with a needlepointed cushion, which we will have on display in our exhibition. And, she only painted with casein, a water-soluble paint, because she didn't care for the smell of the turpentine required for working with oils."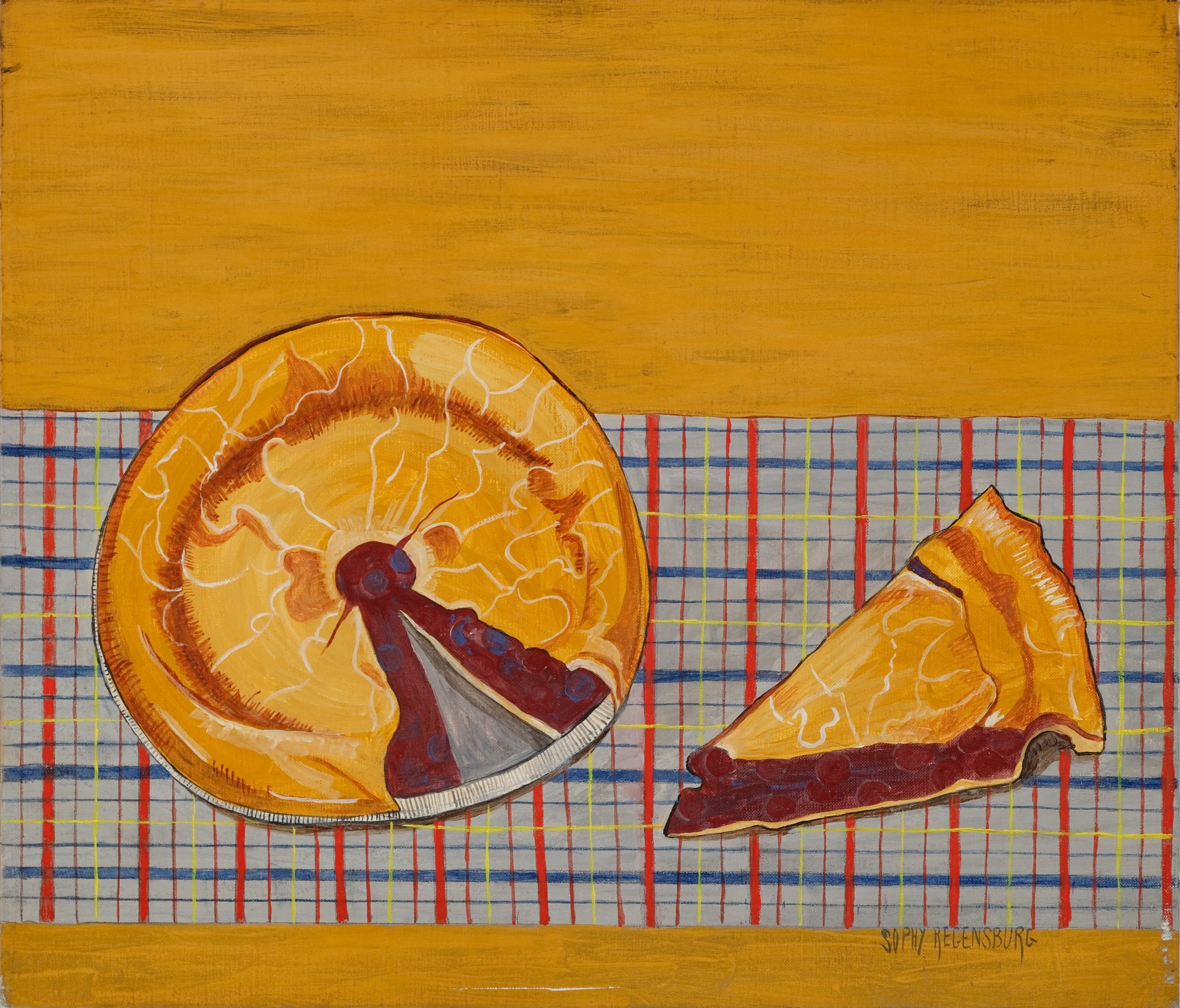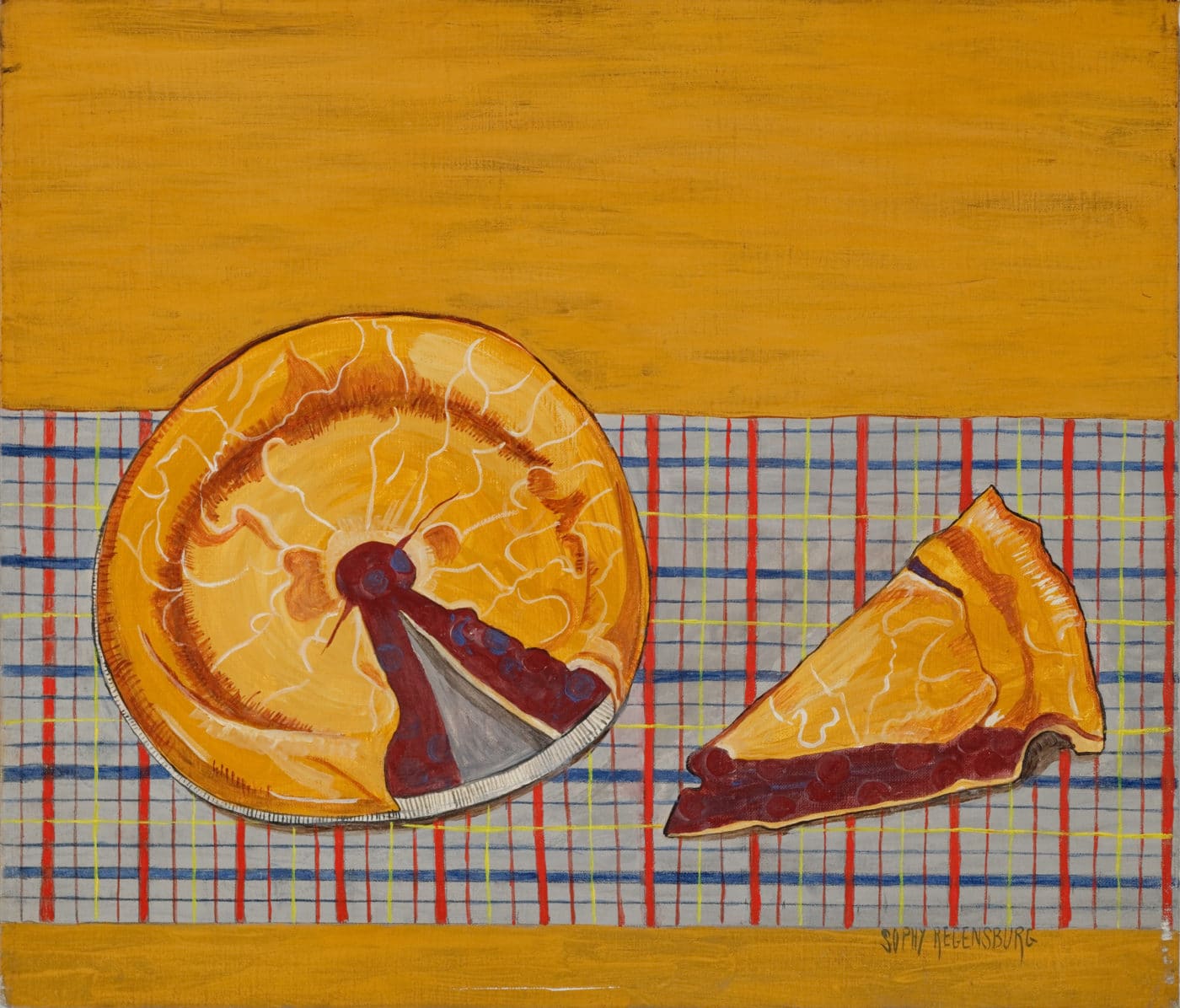 In 1952 she entered an amateur painting competition sponsored by ARTnews, winning 1st prize over 1,300 entries with her painting, Chinese Tureen, which was only her fifth painting and a work that will be exhibited in the SM&NC's exhibition. This early prize gained the attention of the New York City art world, and two years later, Regensburg had her first one-man show at Davis Gallery in New York in 1954, a sold-out affair. Throughout her career she had 15 solo exhibitions at prominent galleries including Babcock Galleries, FAR Gallery, Martha Jackson Gallery, and Roko Gallery.
Despite being labeled a "naive" painter – a label she abhorred during her lifetime – her paintings define the cultural zeitgeist of her era, with a palpable mid-century feel. Featuring crisp outlines, saturated colors, meticulous details, and a flattened perspective which gives little distinction between foreground and background, her compositions are reminiscent of Golden Age Dutch still-lifes, with patterning that echoes her lifelong passion and practice in the fiber arts as an avid knitter, quilter, hooked-rug maker, and needle pointer.
Getting there
Stamford Museum & Nature Center's Bendel Mansion & Galleries are located at 39 Scofieldtown Road, Stamford, CT (3/4 mile North of Merritt Parkway Exit 35.) For more information call 203.977.6521 or visit www.stamfordmuseum.org.
The Stamford Museum & Nature Center is a 501(c)(3) not-for-profit organization dedicated to the preservation and interpretation of art, the natural and agricultural sciences, and history. The Museum is a vital cultural and educational resource for the community, and a focal point for family activity and interaction, seeking to inspire creativity, foster self-discovery, and nurture an appreciation for lifelong learning through exhibitions, educational programs, and special events that enhance the visitor's experience.