Spring on the Farm Family Fest Sundays
Sundays, May 2, 9 & 16 • 10am - 2pm
BABY FARM ANIMALS • SHEEP SHEARING • WOOL DEMOS • LLAMA TREKKING • SOCK SKATING RINK • CHILDREN'S CRAFT • LIVE ANIMAL INTERACTIONS • GAME ZONE • LOCAL FOOD TRUCKS • PLANT & HERB SALE • POLLINATOR PARTY • MUSIC
We're celebrating the season by bundling all the fun and games of a mini-festival into a single admission price, three Sundays this spring!
Each Sunday we'll open our site at 10 am with added attractions, enhanced programming, and seasonal offerings to delight the whole family until 2 pm.
All-inclusive entry fee. Rain or shine.
Standard admission rates apply after 2 pm.
Pre-registration opens April 1 for SM&NC members and to the general public on April 8.
Members: $10/person | Non-members: $20/person
Family Plus Members: One free pre-registered Sunday, $10/person thereafter
Director's Circle Members: FREE
Sunday, May 9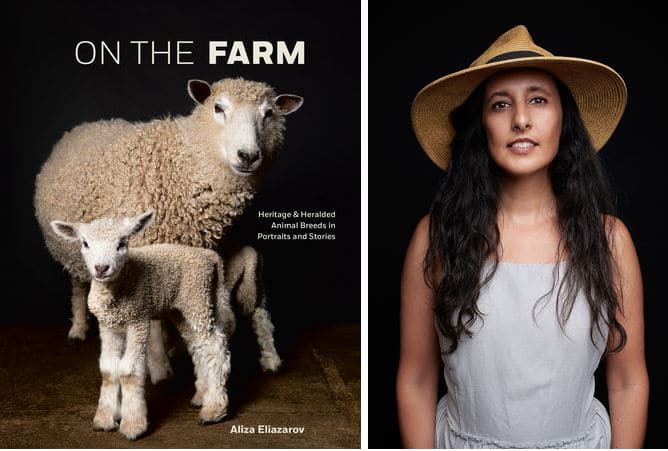 Join us for a book signing with author and photographer of On the Farm, Aliza Eliazarov on Sunday, May 9. Eliazarov's passion for documenting issues surrounding food and farming has driven her work and led to numerous projects, publications, exhibitions, and awards, most notably her book On the Farm as well as cover stories for Modern Farmer magazine. She seeks out small farms across the country, including the Stamford Museum & Nature Center, looking through her lens at heritage breeds and falling in love with every duck, donkey and goat she meets. On the Farm features multiple photographs of our very own SM&NC animals.