Stamford Museum & Nature Center holds annual First County Bank Maple Sugar Fest Sundays this month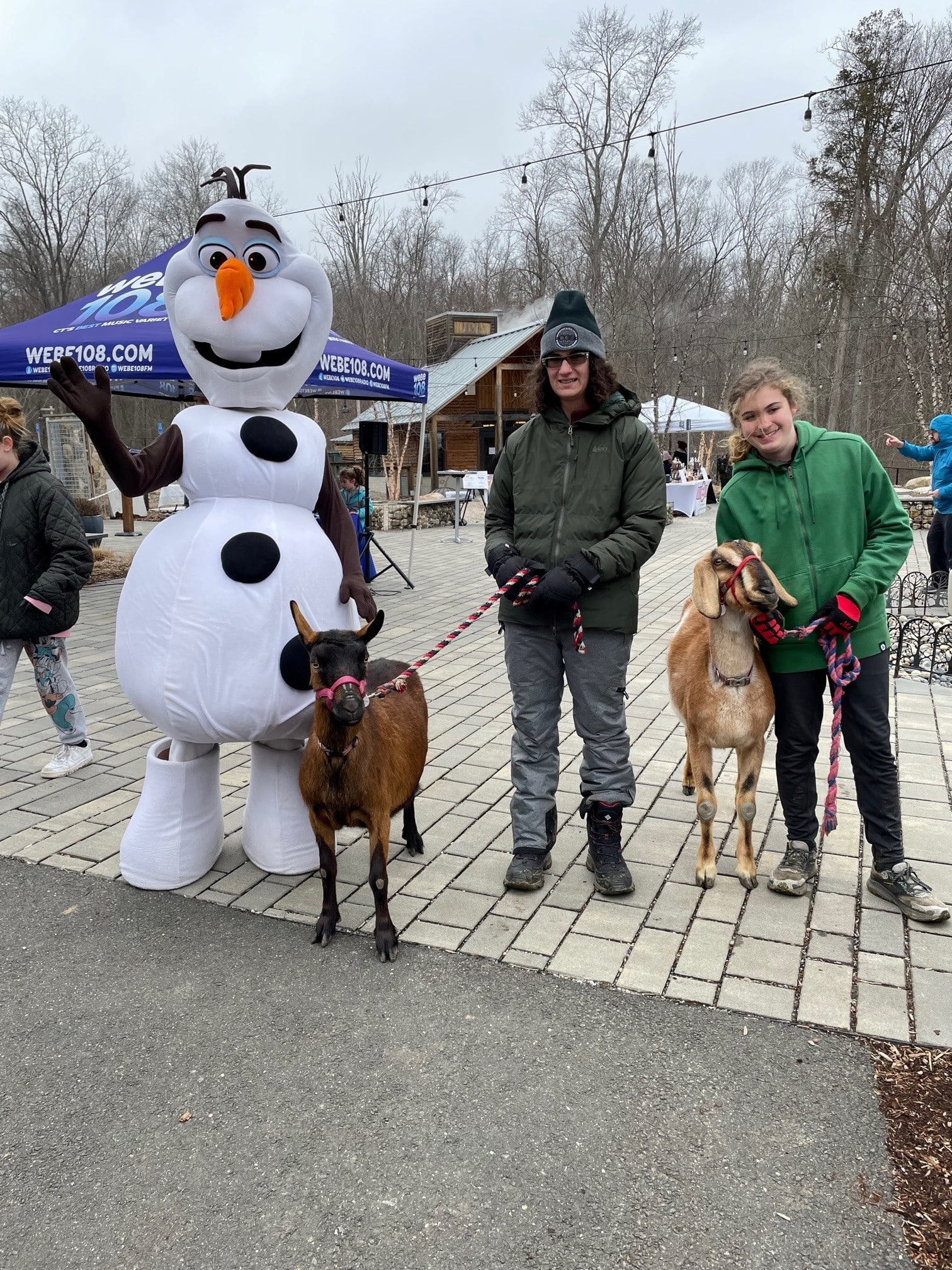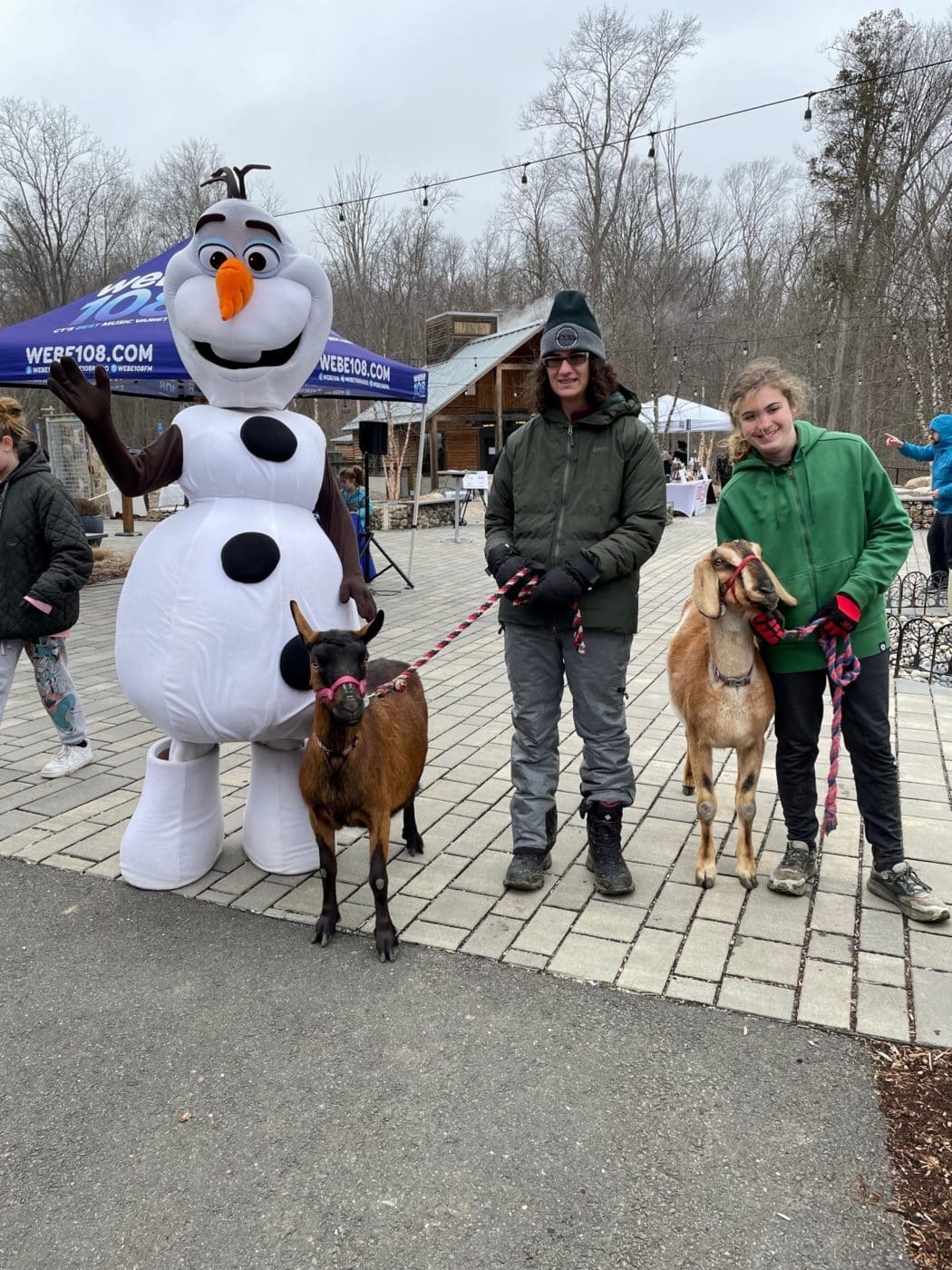 Stamford, Conn. – The Stamford Museum & Nature Center is proud to welcome the community to attend its annual First County Bank Maple Sugar Fest Sundays. With the first Fest having come and gone on February 26, all are invited to continue the maple sugaring season celebration at the two remaining Sunday events this winter: March 5 & 12. Grounds will open at 10 am with added attractions, enhanced programming, and fun seasonal offerings for the whole family until 2 pm. Standard admission rates apply after 2 pm. Online pre-registration is requested at www.stamfordmuseum.org/fcbfest.
Sponsored annually by First County Bank, the SM&NC's Maple Sugar Fest Sundays feature a wide variety of activities including traditional favorites like maple sugaring demonstrations, tree tapping information, music, live farm animal interactions, free popcorn, a sock skating rink, children's game zone, food trucks, and SM&NC's very own line of maple syrup available for purchase. This year, Olaf from Frozen will be the Fests' special guest, visiting the Maple Sugar House + Cidery at Stamford Museum & Nature Center each Sunday.

"Every year we look forward to Maple Sugar Fest Sundays in partnership with the Stamford Museum & Nature Center. Through our continued support we are able to provide family fun during this seasonal event," said Robert Granata, Chairman & CEO of First County Bank.
"We're one of only two official maple syrup producers in Fairfield County," added Melissa H. Mulrooney, CEO of the SM&NC. "We invite the public to join us as we make our very own line of syrup from the mature maple trees found right here on our magnificent 118-acre campus."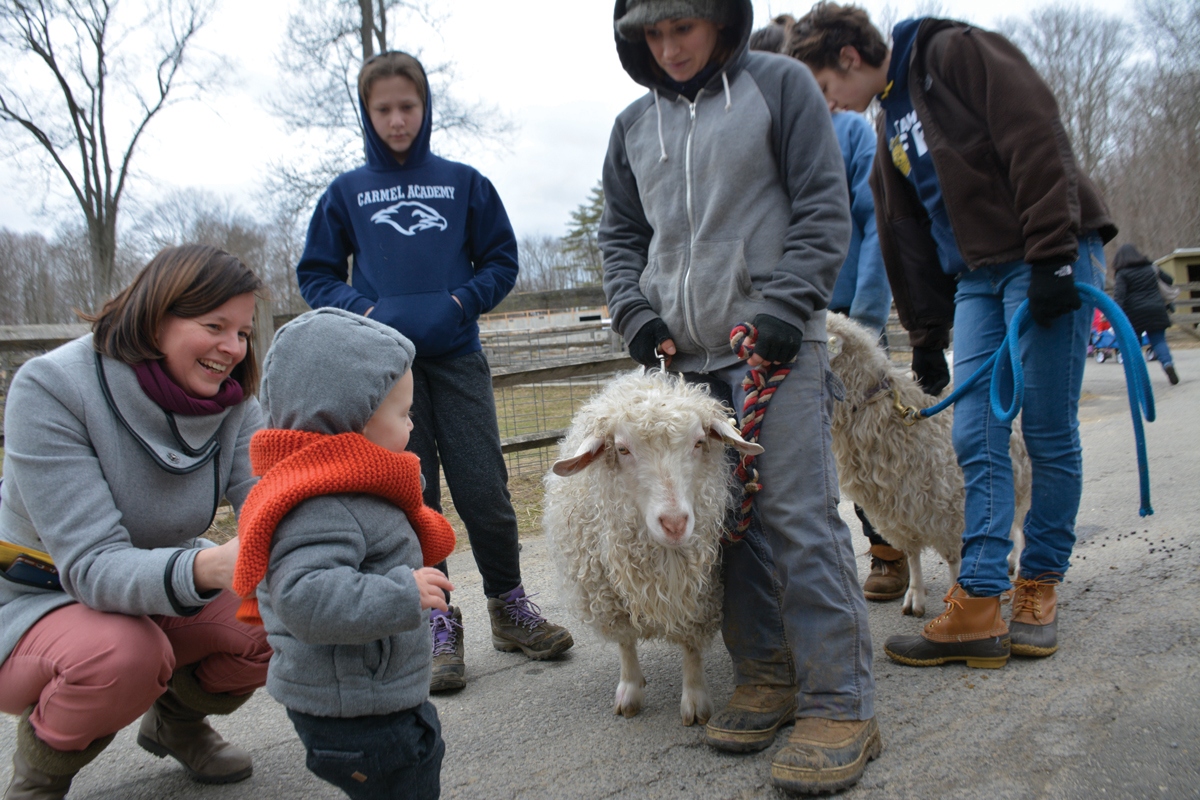 While on site, Fest attendees are welcome to visit the Museum's Bendel Mansion to enjoy the exhibition, "Sophy Regensburg: A Retrospective." This retrospective, which features over 65 works including loans from institutions and private collections, is the first museum exhibition recognizing the mid-century artist's captivating life and career.
The cost of admission each Fest Sunday is all-inclusive, bundling all the fun and games of a festival into a single admission price: $12 per person for SM&NC Members of all ages, $22 per person for Non-Members, with free entry options for SM&NC Family Plus and Director's Circle Members. Children aged 2 and under may attend for free. Attendees who sign up for Membership on a fest day are refunded the cost of their ticket according to Membership level. Day-of walk-ins may be admitted as capacity permits at a higher admission rate, although not guaranteed. Pre-register now to secure your spot to celebrate the sweetness of the maple sugaring season by visiting www.stamfordmuseum.org/fcbfest.
Getting there
Stamford Museum & Nature Center utilizes both of its parking lots for Family Fest Sundays. The primary event lot is located at SM&NC's upper Farmhouse entrance at 151 Scofieldtown Road, Stamford CT, ¼ mile up the road from its 39 Scofieldtown Road entrance. The SM&NC is located 3/4-mile North of the Merritt Parkway Exit 35. For more information call 203.977.6521 or visit www.stamfordmuseum.org.

The Stamford Museum & Nature Center is a 501(c)(3) not-for-profit organization dedicated to the preservation and interpretation of art, the natural and agricultural sciences, and history. The Museum is a vital cultural and educational resource for the community, and a focal point for family activity and interaction, seeking to inspire creativity, foster self-discovery, and nurture an appreciation for lifelong learning through exhibitions, educational programs, and special events that enhance the visitor's experience.
About First County Bank
First County Bank, headquartered in Stamford, CT for over 170 years, is an independent mutual community bank with 14 branches in Stamford, Norwalk, Darien, Greenwich, Fairfield, New Canaan and Westport offering deposit products, mortgages, wealth management, business banking services, and a full array of digital banking products including mobile and online banking. First County Bank has more than 220 employees, assets in excess of $1.9 billion and is a winner of the Hearst Connecticut Top WorkPlaces 2020-2022 award. For additional information, please visit www.firstcountybank.com, or follow us @Firstcountybank on Facebook, Instagram, Twitter, and LinkedIn.