Stamford Museum & Nature Center welcomes animal babies in the coronavirus era
CT Insider | Stamford Advocate
By Meredith Guinness March 27, 2020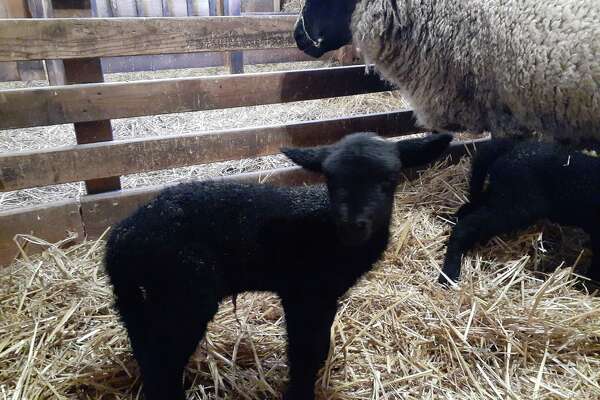 STAMFORD — While humans are adapting to a new lifestyle with the coronavirus, it was business as usual for Mother Nature at the Stamford Museum & Nature Center, which welcomed two baby lambs Thursday morning.
The twin girls — tentatively named Raven and Magpie — debuted sometime overnight to proud mom Georgia, a Suffolk mix sheep, said Lisa Monachelli, director of education at the center.
Monachelli, who discovered the jet-black lambs during morning rounds, said Thursday was the first day the tufted tots were expected and Georgia managed the birth just fine by herself.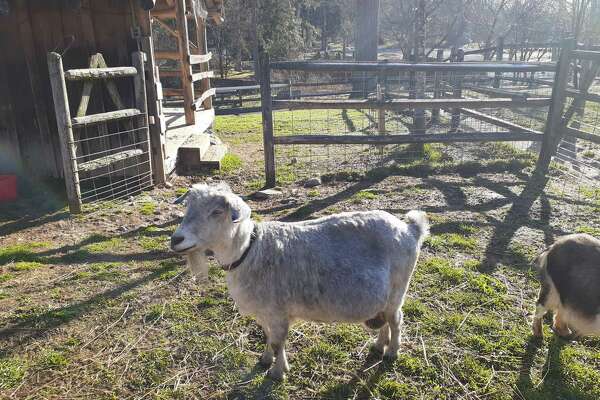 "Most of the animals really don't need any help," Monachelli said with a laugh.
The center, which welcomes thousands of visitors to its educational classrooms and agricultural exhibits each year, closed its doors indefinitely on March 20 amid the coronavirus pandemic. But the animal residents of SM&NC don't take a vacation: About 50 staffers are still hard at work feeding, exercising and cleaning up after their 100 finned and furry farmyard friends.
"From our crickets to our cows, everyone is being cared for," Monachelli said.
Georgia is one of four ewes expected to give birth in the next few weeks at the site. They join three pregnant goats and a llama who is counting the days until she welcomes her new baby, or cria.
While they might miss the center's regular guests and nearly 40,000 children who visit as school groups or enjoy educational activities offsite, the staff is working to make sure they are still engaging with fans.
Each day at 10 a.m. and 2 p.m., Monachelli and Environmental Education Supervisor Kendall Musgrave are taking turns presenting Facebook Live sessions on everything from animal classification to nature trivia. Some of the lively videos have included trips to the vernal pond, where Musgrave encourages viewers to listen, look and learn.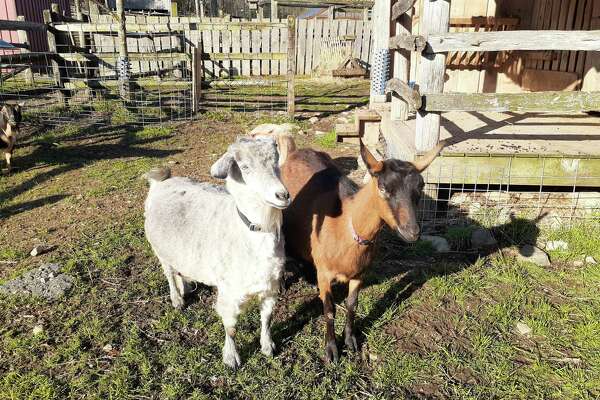 The videos are enjoying hundreds of views and SM&NC encourages those watching to submit questions and interact with the experts.
"We're super grateful to everyone watching," she said.
The center is preparing remote learning opportunities for the school groups with whom it contracts for weekly and monthly sessions. Monachelli said she's also heard from homeschooling families and will look at ways to host remote events.
"It's definitely a different way of presenting and a way to reach people who may not have been able to come here anyway," she said.
As for the animals, she believes they might notice the crowds are gone, but it's a regular week for them. Zoo staff feed and care for them and have been taking donkeys, goats, llamas and the camel on their regular walks.
Enrichment activities, such as presenting food in creative ways or giving animals a challenge at meal times, are going on as planned.
"We need to keep the animals' brains happy and healthy," she said. "They're like children. They need their toys and they need to run around."
While the coronavirus doesn't seem to be a problem for animals, staffers are paying extra attention to the center's usual hygiene practices, she said. They've also spotted some wildlife — not just the kind that calls the center home — poking around since the people have left. An osprey has been a regular visitor and they expect to see more spring birds and plenty of frogs and salamanders.
A number of center events have been postponed, but Monachelli said the much-anticipated Easter egg hunt will go on — but it will be in September.
"(Children) are never not going to want to dress up and go hunt for something and get a prize," she said.