Stamford Museum & Nature Center Welcomes Thomas D. Mangelsen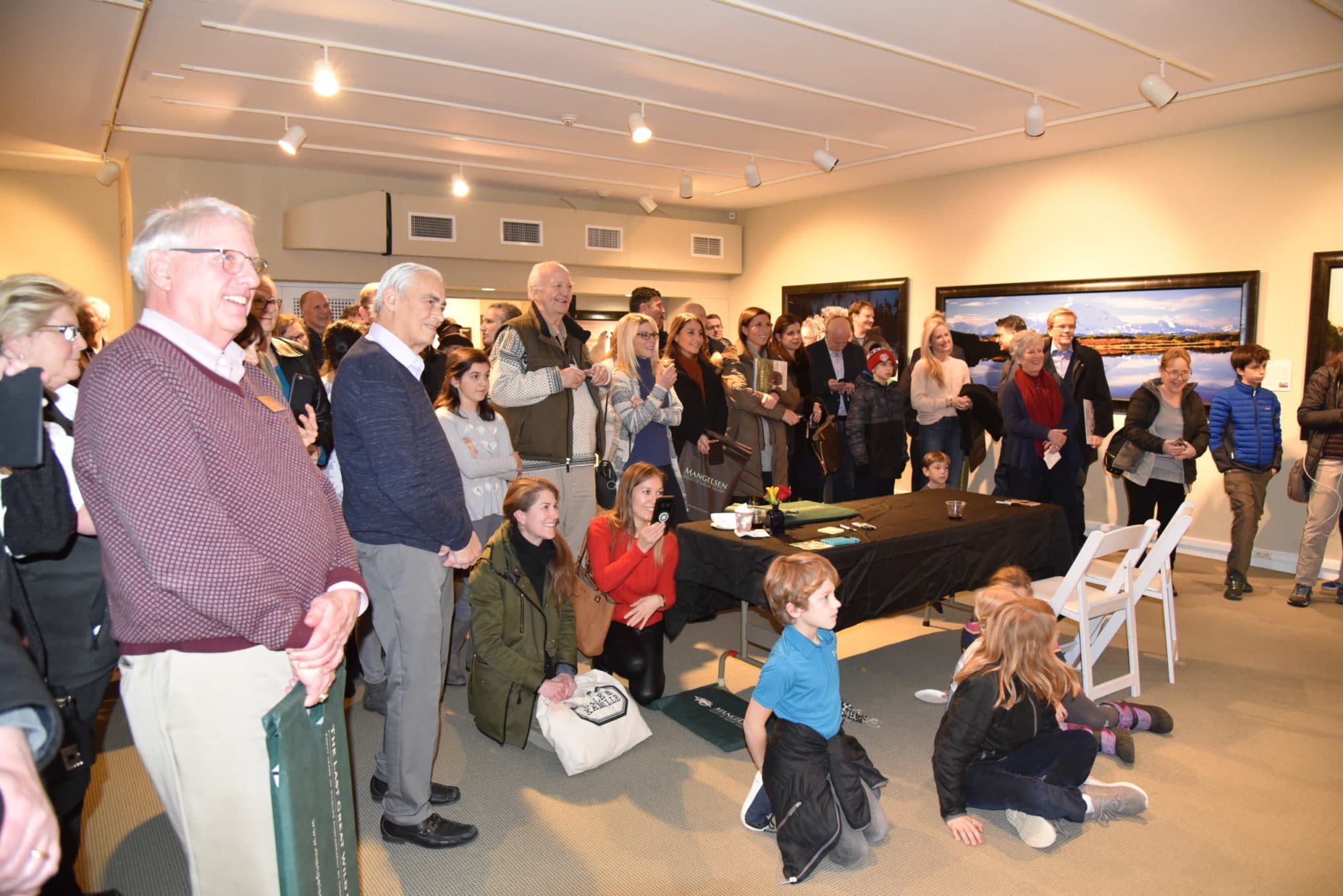 On January 16, the Stamford Museum & Nature Center welcomed more than 250 guests of all ages to meet prolific American nature photographer and conservationist, Thomas D. Mangelsen, at the opening reception of "Thomas D. Mangelsen – A Life in the Wild."
Produced by David J. Wagner, LLC, the exhibition features 40 arresting photographs from a body of work amassed over four decades traveling to the wildest corners of North America, Africa and beyond.
"Thomas D. Mangelsen: A Life in the Wild" will be on view in the Stamford Museum's Bendel Galleries through March 15, 2020. Gallery hours are Monday through Friday from 9 a.m. to 5 p.m., and 11 a.m. to 5 p.m. on Sundays.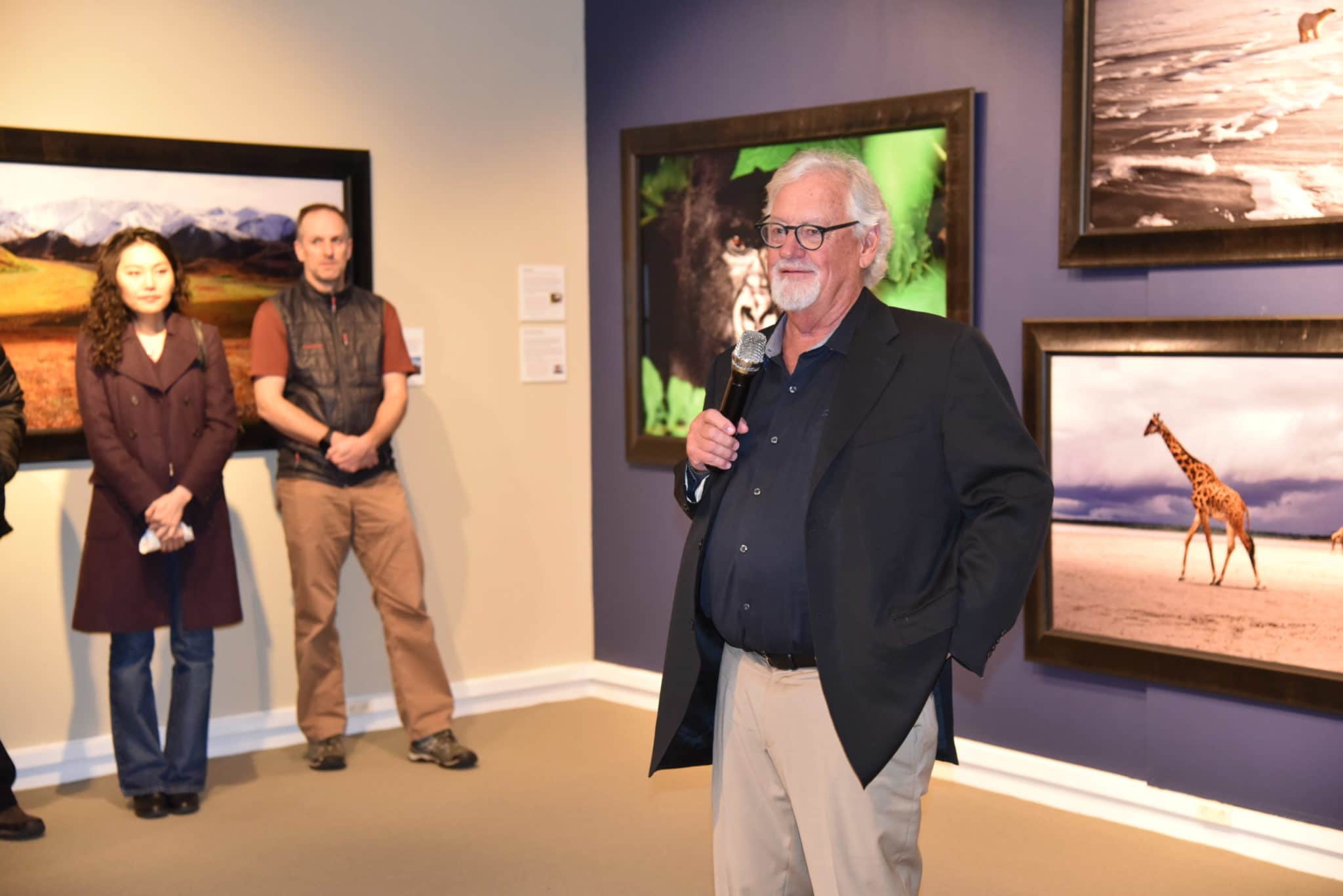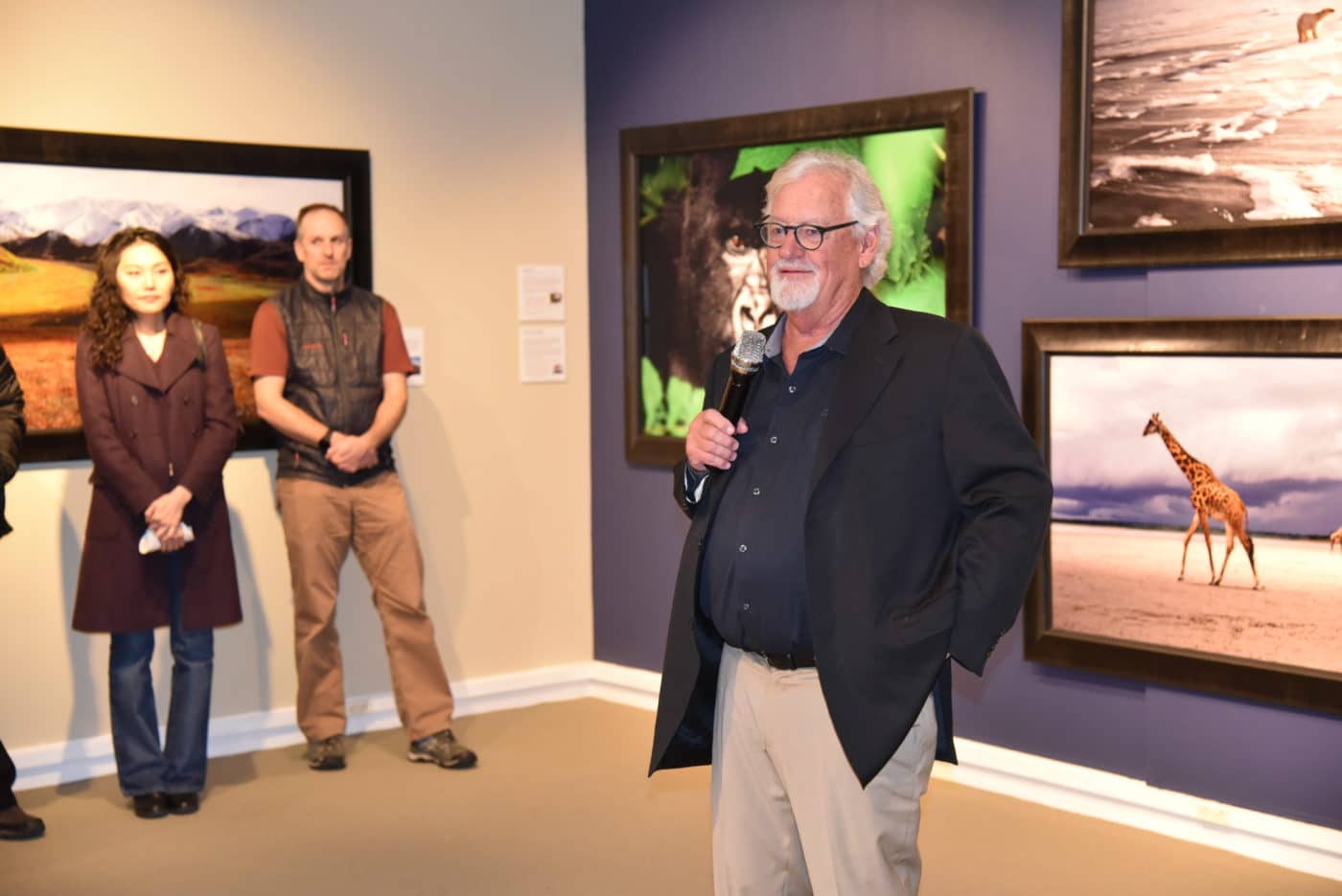 Mangelsen has become legendary for a body of work that includes some of the most recognizable landscape and wildlife scenes ever photographed. Recently featured in an in-depth interview on CBS's 60 Minutes, he has been praised by many as a spiritual descendant of Ansel Adams, Eliot Porter, and Edward Weston.

"Each image in Mangelsen's portfolio has been taken in the wild under natural conditions; the result of waiting for the 'picture perfect moment' across decades, and often in hostile conditions," said Jillian Casey, Curator of Collections & Exhibitions for the Stamford Museum & Nature Center. "Such a body of work can only be achieved by having a heightened sense of animal behavior, an uncanny ability to read the environment, and work with such patience."
Getting there
Stamford Museum & Nature Center is located at 39 Scofieldtown Road, Stamford, CT (3/4 mile North of Merritt Parkway Exit 35.) For more information call 203.977.6521 or visit www.stamfordmuseum.org. Stamford Museum & Nature Center is a 501(c)(3) not-for-profit organization dedicated to the preservation and interpretation of art, the natural and agricultural sciences, and history. The Museum is a vital cultural and educational resource for the community, and a focal point for family activity and interaction, seeking to inspire creativity, foster self-discovery, and nurture an appreciation for lifelong learning through exhibitions, educational programs, and special events that enhance the visitor's experience of our unique site.