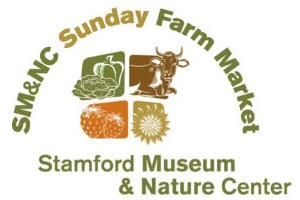 Our Sunday Farm Market returns for another great year!
Sundays, June 9 - October 13 • 10 am - 2 pm
Join us on the Meadow to support our amazing vendors. Did you know that each dollar spent on local food has twice the impact in the community as a dollar spent in a supermarket? Know where your food comes from and support local agriculture too!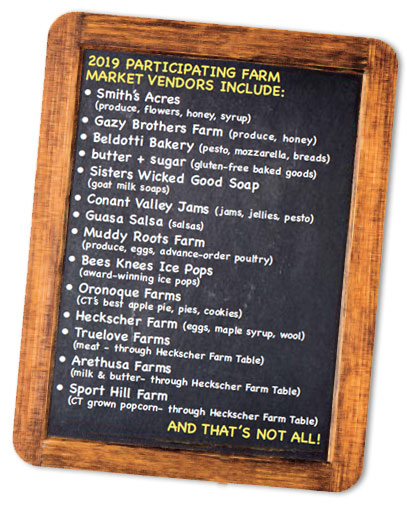 Members: FREE | Non-members: Included with gate admission
Edible Science at the Market
Sunday, June 30 • 12:30-1 pm
Meet at the Heckscher Farm tent at the Sunday Farm Market.
Explore the science behind your food! Why does food turn brown when cooked? Why are there different grades of maple syrup? What parts of the plant do you eat in a salad? Find out in our interactive, weekly class. Topics and themes will change each week. Rain will cancel. Free admission to Farm Market does not include Edible Science participation.
Sunday, July 14 • 11am-2pm
Join us to celebrate our favorite local dairy products! Try samples of yummy cheeses from our friends at Cabot Creamery of Vermont and milk and ice cream from Arethusa Farm. Be sure to visit Beldotti's tent at the market for their amazing homemade mozzarella, the Heckscher Farm tent for some Arethusa products, and more. We'll have activities throughout the day.
Sunday, July 21 • 11am-2pm
Our Friends from Fleisher's Craft Butchery return for another favorite food holiday! Stop by to try their all-natural hot dogs and pick some up for the grill. We'll have specials on Truelove Farm sausages and other market specials as well.
Sunday, August 11 • 12:30-2pm
Join us for our favorite non-traditional holiday, National S'mores Day! As a special part of our Edible Science series, we'll explore why marshmallows turn brown in the campfire and then stack them with grahams and chocolate for a yummy treat!