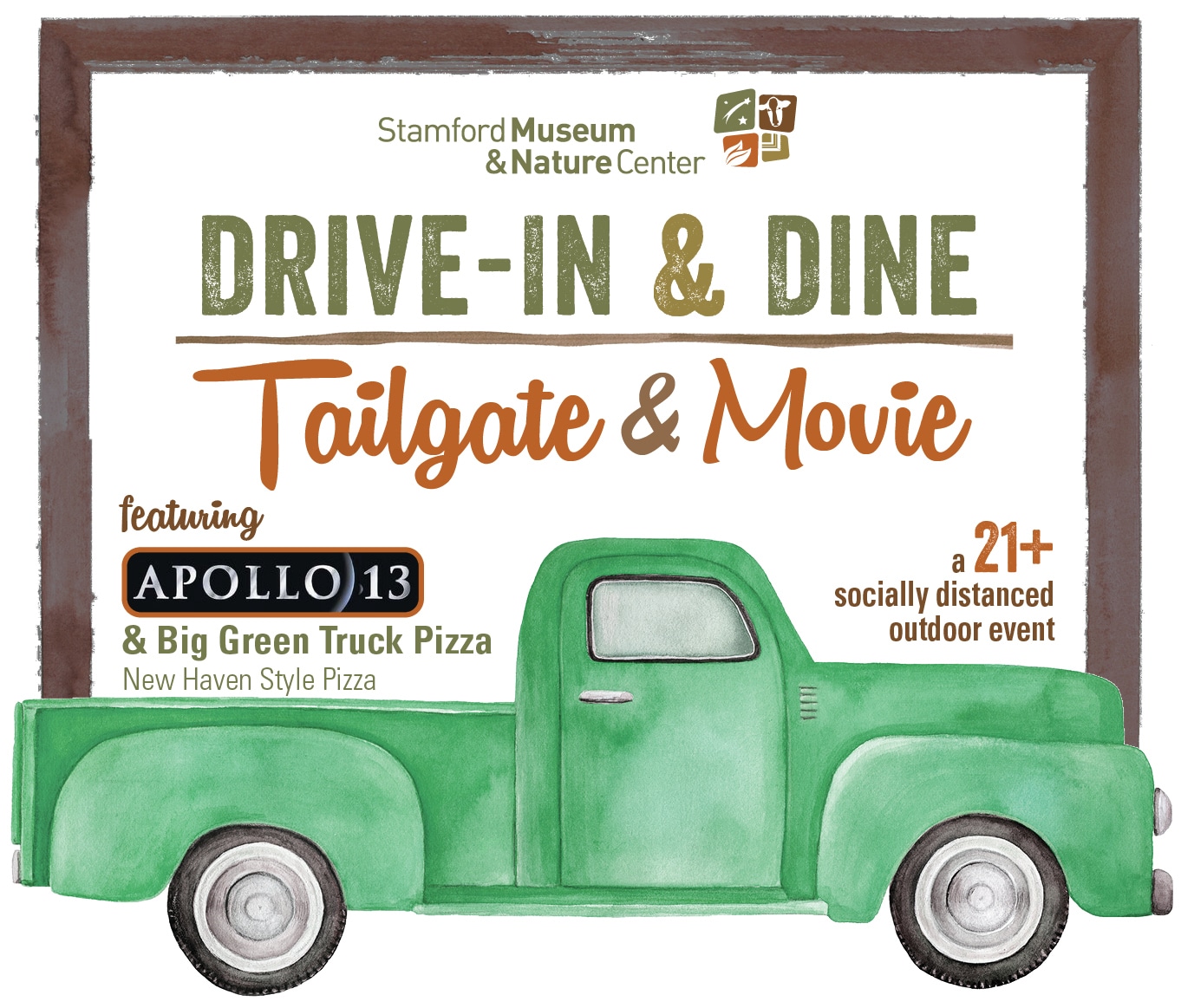 Spend a fun evening out at our brand new 21+ socially distanced event, Drive-In & Dine Tailgate! Come enjoy an all-you-can-eat New Haven style pizza dinner provided by Big Green Truck Pizza, beer and wine, and a screening of Ron Howard's Apollo 13 under the stars.  We hope to see you there!
*Pricing is per person, not per vehicle.
$75*/Member  |  $85*/Non-Member
Includes movie; all-you-can-eat pizza, salad, gelato and cappuccino; beer and wine (2 drink tickets).
Please note that we are presenting this evening in lieu of our traditional indoor event, Bevs & Bites.
Drive-In & Dine Tailgate will be a socially distanced outdoor event; each car will be given a space to park as well as a space to use throughout the evening. This is the only event in Fairfield County to bring this movie to public.