The Connecticut Art Trail maps a virtual path to artwork and historical sites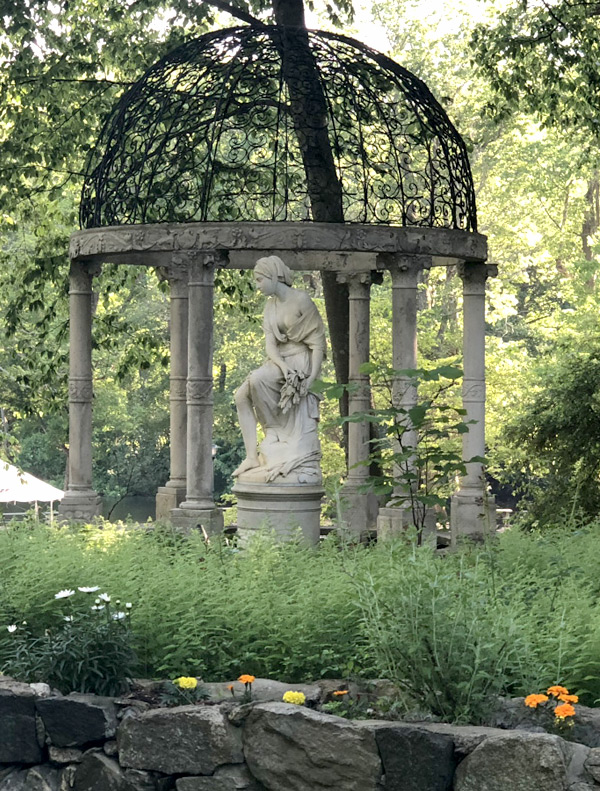 With locations spanning from New London to Greenwich and north to Hartford, how many of the Connecticut Art Trail's 20-plus museums and historic sites do you think you can hit up in a day? You can likely count them on one hand. But now, as the pandemic has shuttered museums across the state to visitors, you can easily stop by every one, all from home.
The state's first virtual art trail can be viewed at ctarttrail.org/virtual-trails and with the hashtag #VirtualTrail on social media, yet another pandemic pivot by arts organizations. Like its in-person version, the new virtual trail is a passport to a half-million works of art in permanent collections. This wasn't quite what organizers had in mind for the 25th anniversary season of the trail, but it's a way to stay connected to the public. Featuring an Art Passport that grants visitors one-day access to each location for a $25 fee, the trail started out with 10 locations highlighting American Impressionism before expanding in 2005.
For some, going virtual is brand new. "So much of our mission involves getting people 'eyes on' or 'hands on' in person that it was a challenge to adjust to creating great virtual experiences for our audiences," says Lisa Monachelli, Stamford Museum & Nature Center's education and summer camp director. "We have a need to share our nature and art with our audiences no matter the challenges."
Rebecca Dawson, director of visitor services and communications for the Lyman Allyn Art Museum in New London, says that because it's uncertain when museums can fully reopen, virtual programs are important in the interim. "We're in the same boat that many other cultural organizations are in, having to adapt and adjust the way that we connect with our audiences," she says. "During this time, it is important for the Lyman Allyn to continue to be the vibrant cultural and educational institution that our community knows us to be."
Some see an opportunity to put their offerings in front of a whole new set of people. "Not only do these online features help in the short term, they are a way that we can reach out to new audiences and be more inclusive of our friends with disabilities," says Rebekah Beaulieu, director of Old Lyme's Florence Griswold Museum.
Thomas J. Loughman, director and CEO of the Wadsworth Atheneum Museum of Art in Hartford, says that logistics amid a virtual workplace have been a challenge. "Surfacing and spotlighting these opportunities, and then helping people get something meaningful out of using them has been another," he says. "As Connecticut's largest public art museum, we are a major orchestrator of the space between the people that live and work here and the experience of art and culture. That role and the traditional way of offering it have been pushed naturally into this new space."
More stops along the Connecticut Art Trail:
Art Museum at the University of Saint Joseph, West Hartford
Center for Contemporary Printmaking, Norwalk
Greenwich Historical Society/Bush-Holley House Museum, Cos Cob
Hill-Stead Museum, Farmington
Ireland's Great Hunger Museum at Quinnipiac University, Hamden
The Housatonic Museum of Art, Bridgeport
The William Benton Museum of Art, University of Connecticut, Storrs
Yale Center for British Art, New Haven
This article appeared in the June 2020 issue of Connecticut Magazine.