The Stamford Museum & Nature Center's Otters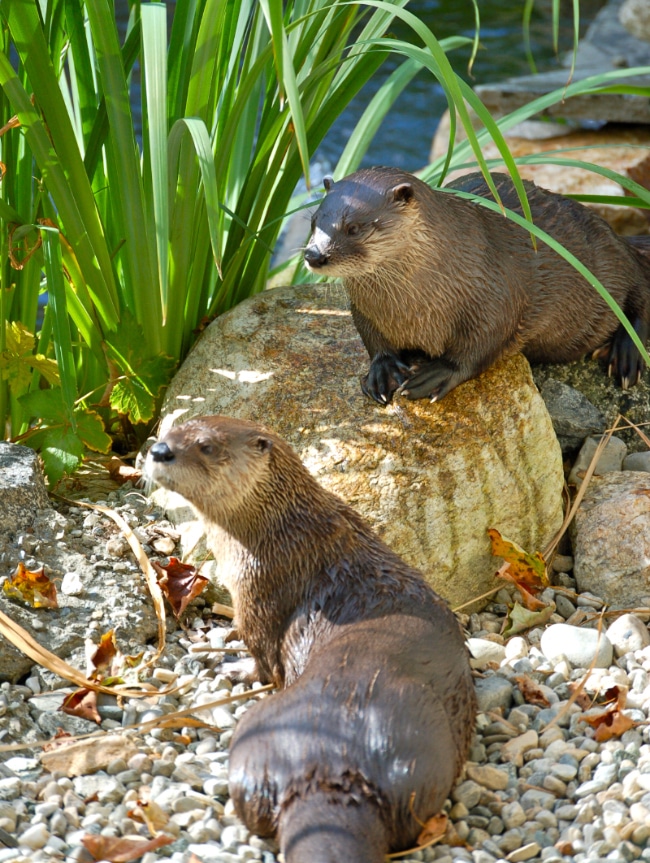 River otters have had a long history at the Stamford Museum & Nature Center. Our first generation of otters came to the SM&NC in June 1973. A popular attraction, the otters entertained visitors with their playful antics and behavior.
In the late 1990's, the SM&NC's otters were moved to a nearby zoo because of aging exhibit infrastructure. Today, SM&NC visitors once again delight in watching our otters play in the cascading waterfall, dive in the pool, eat, or climb on natural logs.
The North American River Otter
The North American river otter is a playful, curious animal that spends most of its life in rivers, marshy ponds, and wooded riparian areas. River otters belong to the Family Mustelidae, which includes 65 other species, including badgers, weasels, skunks and mink. River otters are three to four feet long and weigh 15 to 25 pounds. They live up to 25 years in captivity and about 15 years in the wild.
Otters are most energetic from early evening through early morning. They are active all year, even in the cold New England winters. Otters play more than most wild animals -- wrestling, sliding, chasing each other, diving for rocks and clamshells, and occasionally even playing with live prey.
Daily Otter Feedings
Come say hi to Sadie and Ron, our two river otters! Our otter feedings are daily at 1 pm, and switch to noon upon November's time change through the winter. Feedings last approximately 10 minutes.
Spring & Summer: March — November (through Fall time change): 1:00 pm
Fall & Winter: November— March (through Spring time change): 12:00 pm