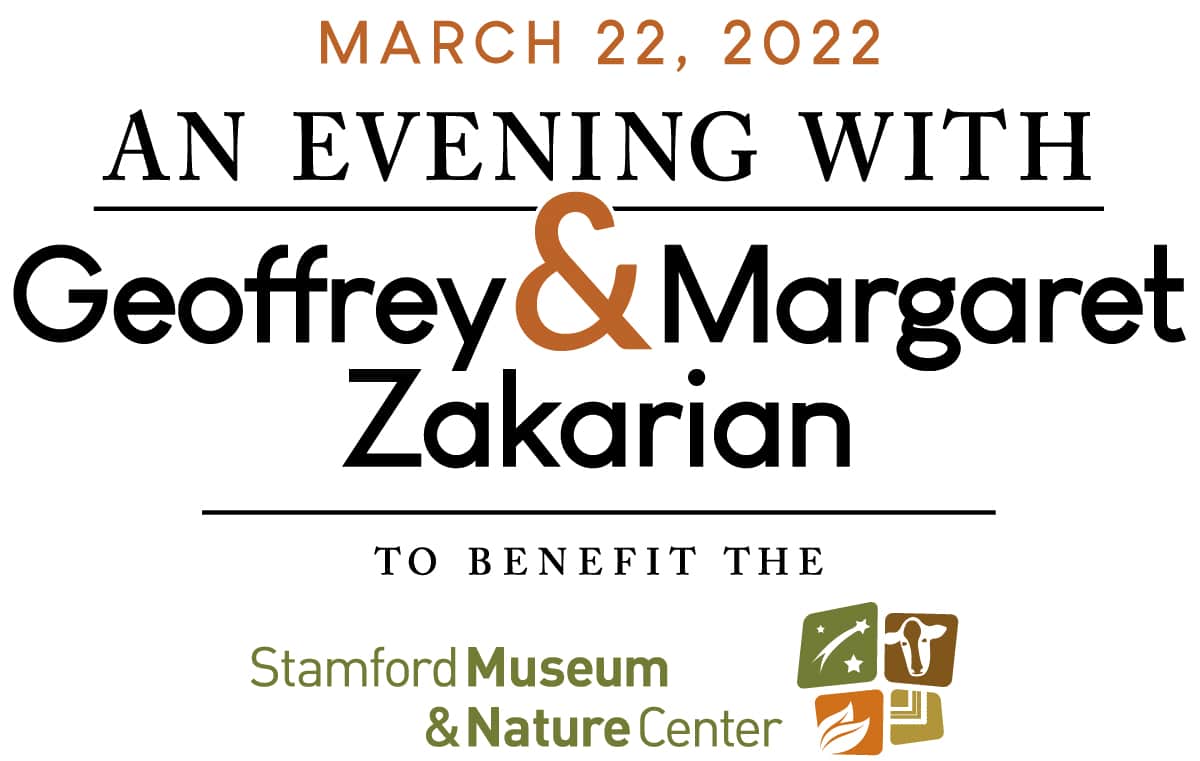 Select an Image to View Larger: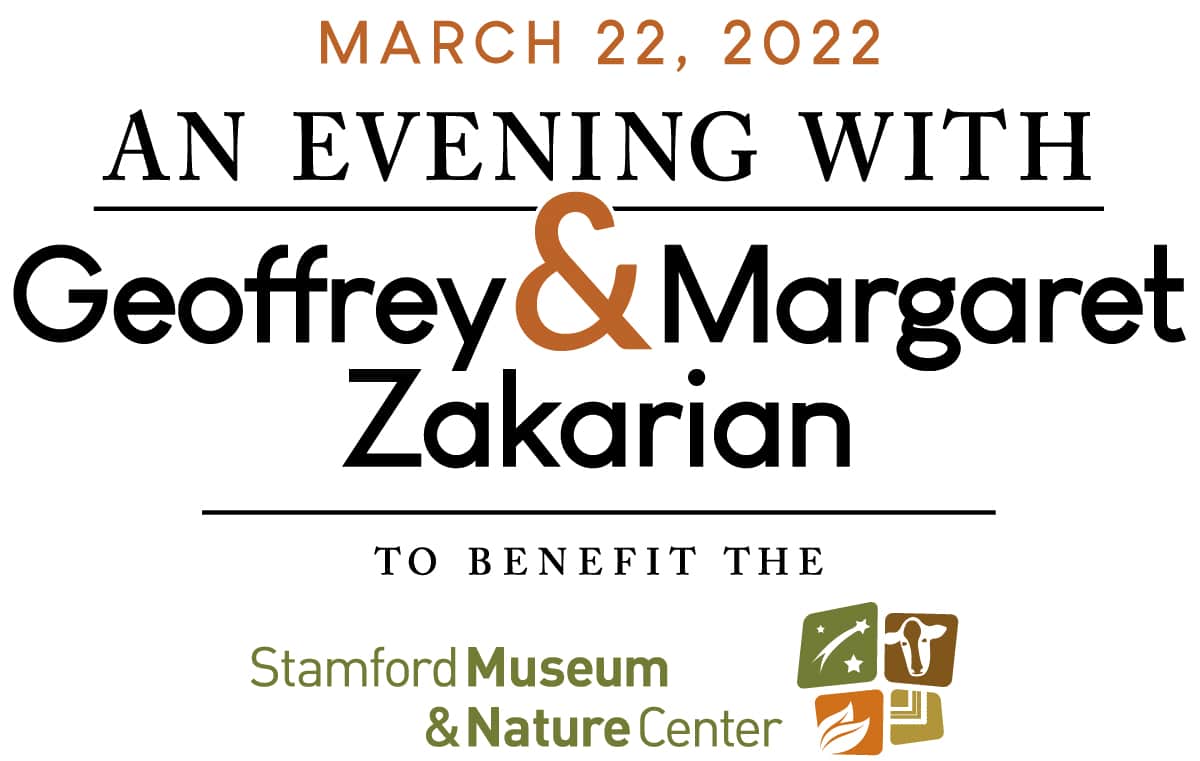 On Tuesday, March 22, 2022, at 6:00 PM, the Stamford Museum & Nature Center was thrilled to host An Evening with Geoffrey & Margaret Zakarian in our Knobloch Family Farmhouse.
Following extraordinary culinary adventures with iconic Chefs Lidia Bastianich in 2020 and Jacques Pépin in 2019, it was truly a magical night.
The evening's four-course menu was carefully curated using simple ingredients that celebrate the Zakarians' passion for food and family. Each course was expertly paired with spectacular wines generously provided by Glenville Wine & Spirits.
Our guest of honor, Celebrity Chef, Geoffrey Zakarian, is an Emmy-nominated television host, best-selling cookbook author, world-renowned restaurateur, and philanthropist. He is the Chef/Partner of two acclaimed New York City restaurants – The Lamb's Club and The National, as well as The National in Dubai.
His two newest concepts, Point Royal and Counter Point, are located inside The Diplomat Beach Resort of Hollywood, Florida. Geoffrey's television credits include Chopped, Iron Chef, and The Kitchen on the Food Network. His latest cookbook entitled The Family that Cooks Together is a family affair, written with his two daughters.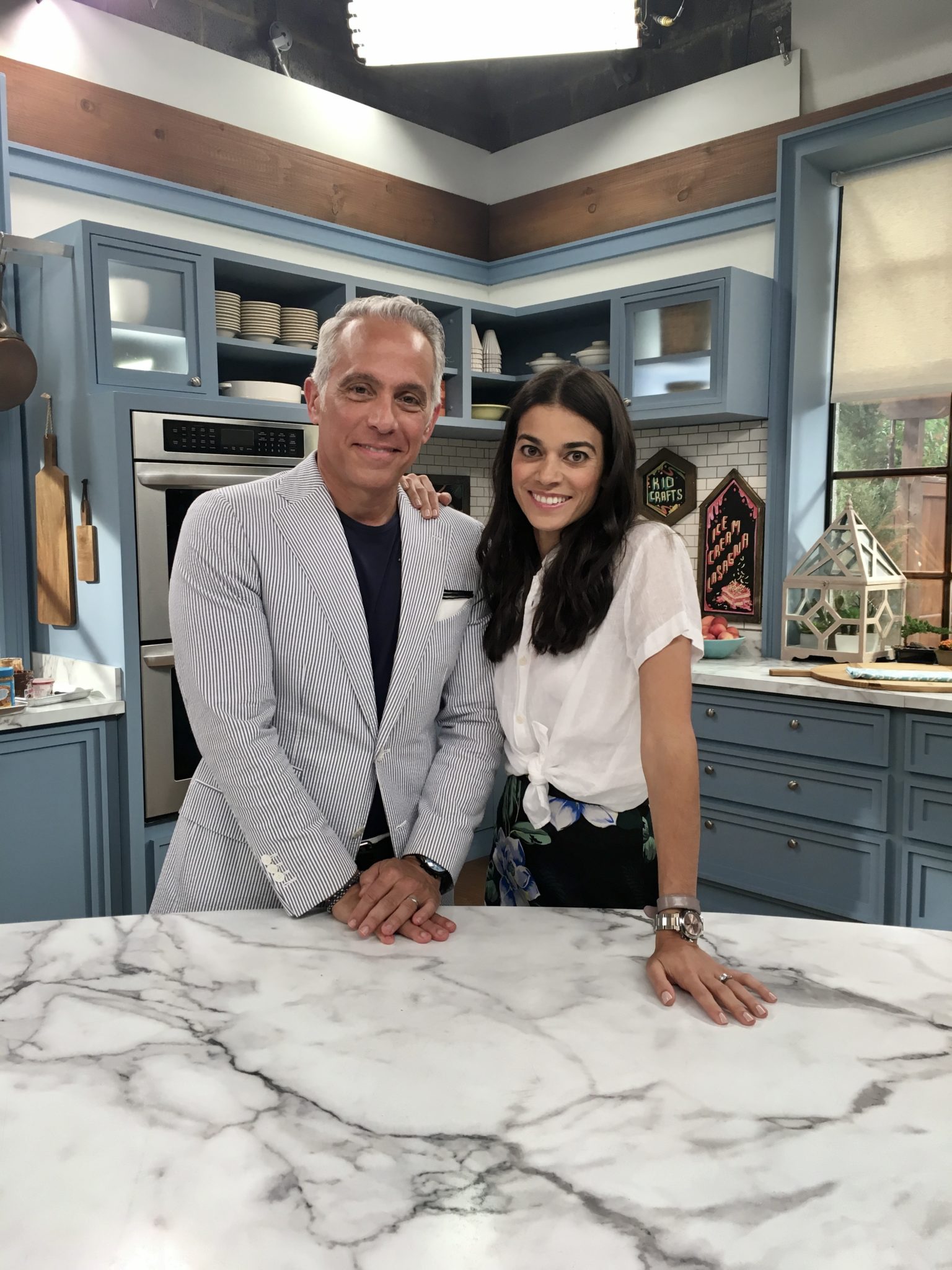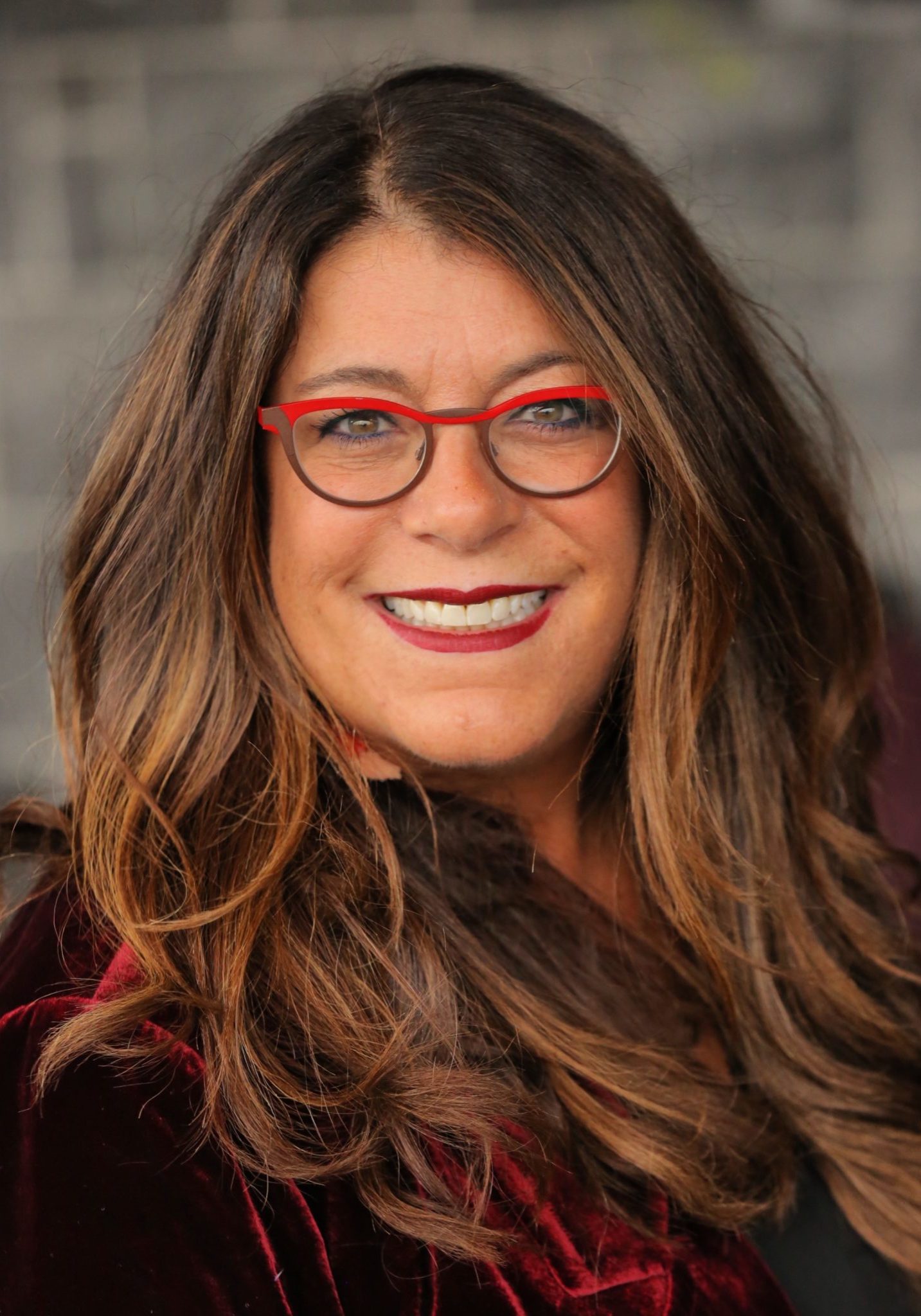 Cantilevered over Heckscher Farm, the Farmhouse's inviting Overlook Terrace welcomed guests to experience an intimate open-air cocktail reception where Geoffrey autographed commemorative menus and cookbooks, available for purchase.
The reception was followed by a four-course seated dinner curated and prepared by award-winning Chef Robin Selden of Stamford's own Marcia Selden Catering. Hand-picked specifically by Geoffrey himself, Marcia Selden Catering is a local family business run by Marcia along with her daughter Robin and son Jeffrey.
The evening's program was emceed by award-winning broadcaster, Leigh Diffey. One of the most prolific voices in motorsports, Diffey is NBC Sports' lead play-by-play commentator for its INDYCAR, IMSA WeatherTech Sportscar Championship, MotoGP and Supercross coverage, as well as NBC Olympics' primary announcer for Track & Field.
Proceeds from An Evening with Geoffrey & Margaret Zakarian support the growth, reach, and scope of the SM&NC's renowned educational programming in the natural sciences, and enable us to increase the number of lifelong learners we serve on-site and in classrooms throughout the community. A portion of the proceeds will benefit a foundation of the Zakarian Family's choice.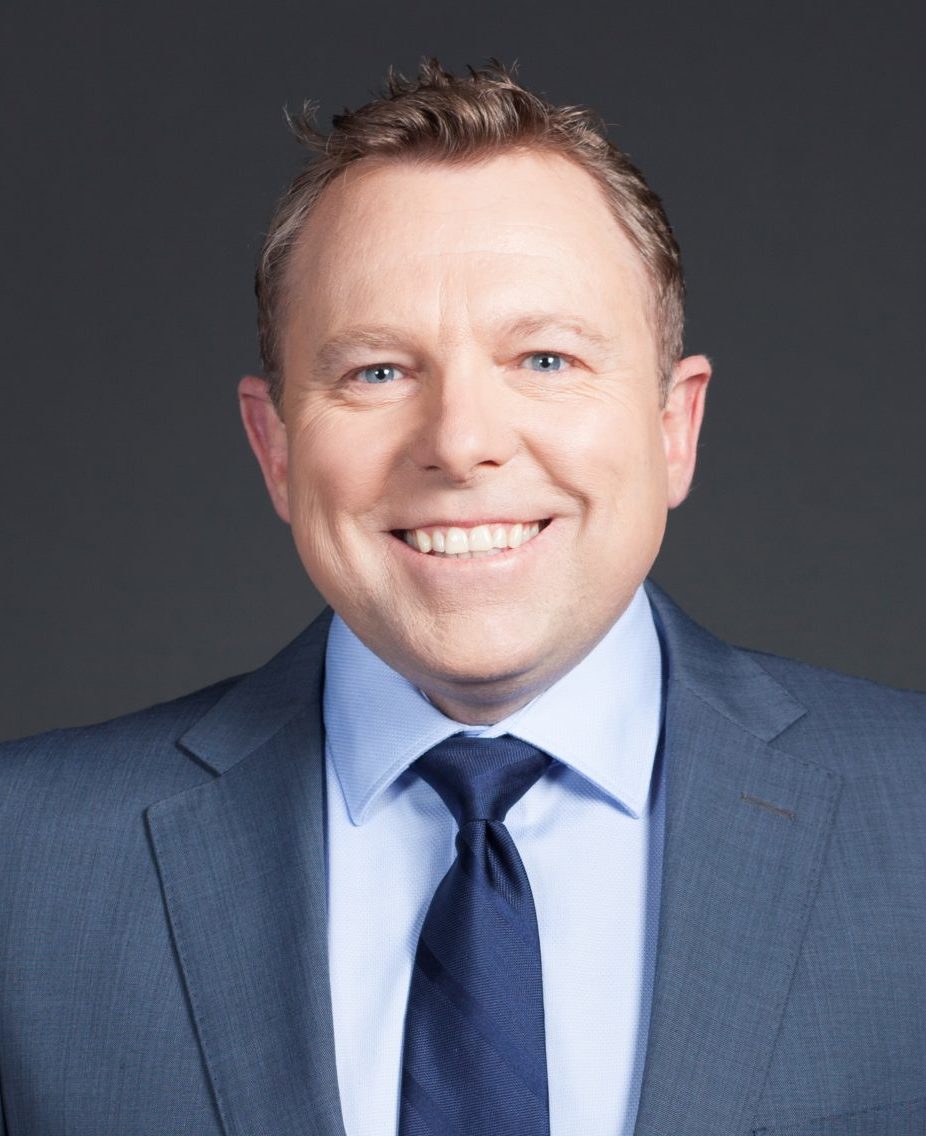 EVENT SPONSORS
Chef de Cuisine
Harry Day
Marsha Kaiser Shendell
Sommelier
SL Green Realty Corp
Patissier
First County Bank
Riley Volvo Cars Stamford
Pitney Bowes
Ernst & Young
Reckson
Day Pitney
George Comfort & Sons
Stephen & Lynn Villency Cohen
The Honorable Michael & Carol Fedele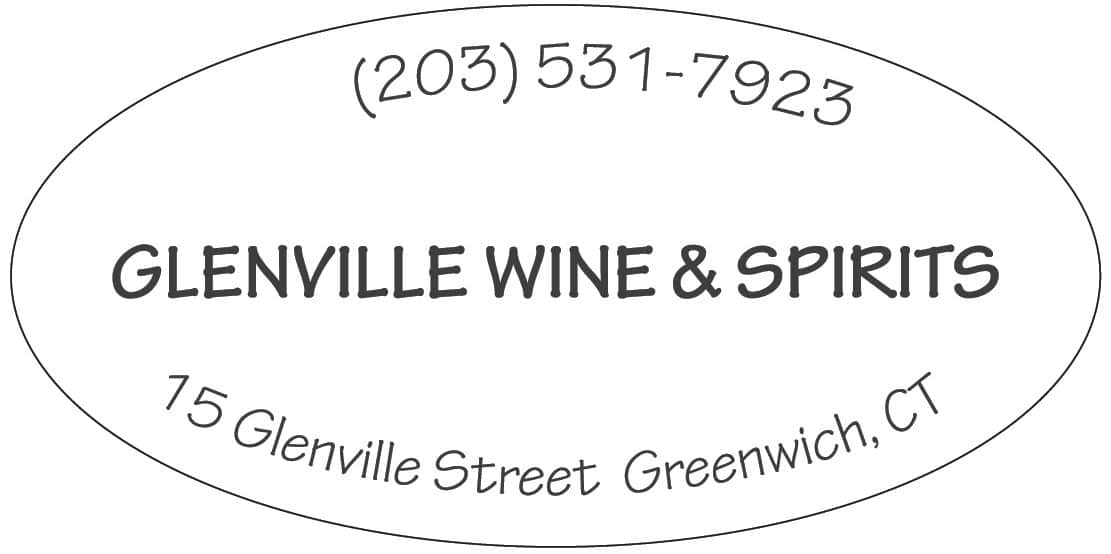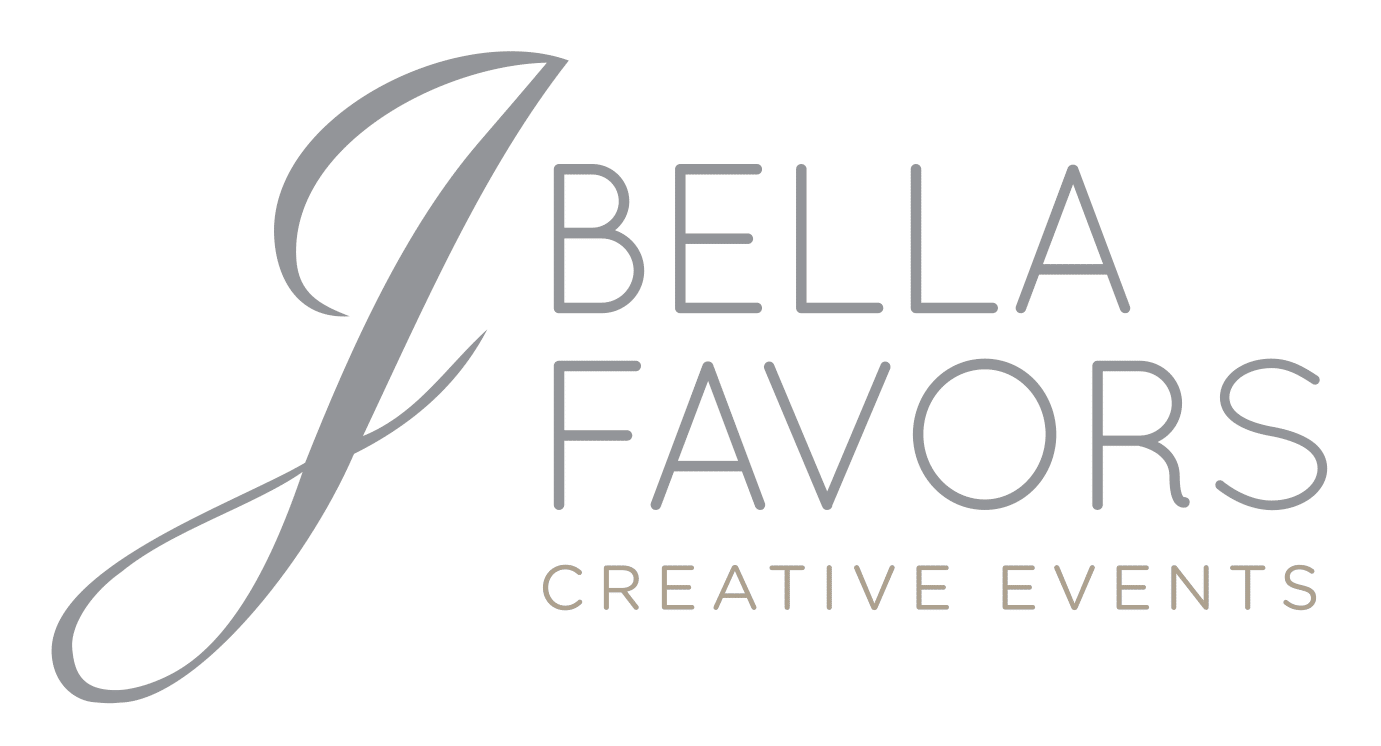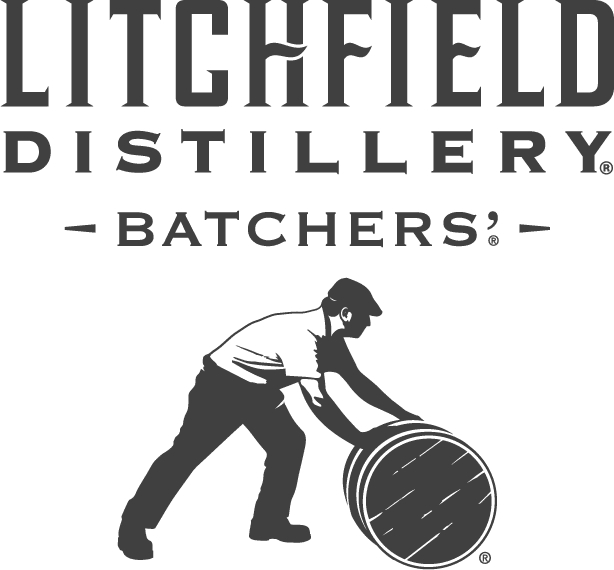 The Stamford Museum & Nature Center is dedicated to the preservation and interpretation of art and popular culture, the natural and agricultural sciences, and history. The Museum is a vital cultural and educational resources for the community, and a focal point for family activity, lifelong learning, and inspiration. As the SM&NC's largest fundraiser, proceeds from the evening will directly support the rapid growth and development of our educational and cultural programming.